Terrorist threat means it's 'time to give guns to British police', says top US Congressman
But Mike Rogers accepts the 'cultural differences' between the two countries about the use of firearms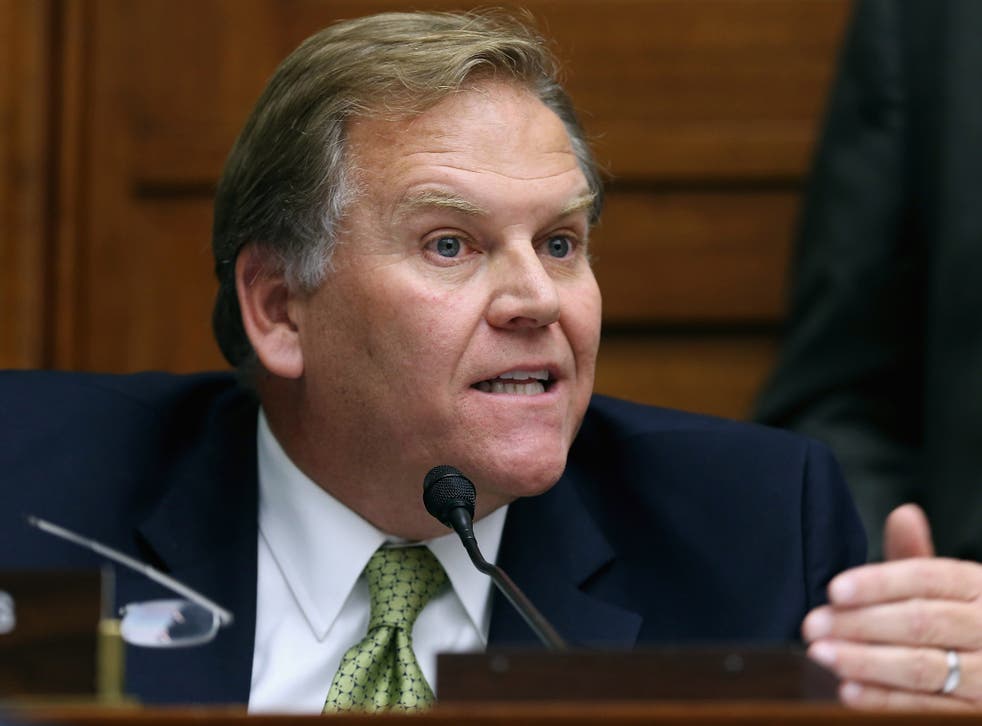 Police should carry firearms routinely because of the targeting of officers by terrorists, a leading US Congressman has said.
Mike Rogers, who chairs the House of Representatives' Permanent Select Committee on Intelligence and is seen as a potential candidate for president, told The Daily Telegraph that he was aware of the "cultural differences" between the two countries about the use of guns.
But he said: "I am of the opinion that if police officers are under a terrorist threat, I would like to see them armed. Obviously, it's concerning to me."
He admitted that as an American politician and a former FBI agent it was "perhaps… not a fair conclusion for me to come to".
But Mr Rogers added: "If you get to the place where you don't want your citizens armed here, clearly you can get to the place where your train police officers to be armed to protect themselves when they are the target of a threat."
There was uproar in Scotland last year after armed police were deployed on routine patrols.
However, in a change of policy, Police Scotland said this month that armed officers would only be sent to firearms incidents or situations where someone's life was in danger in future. Responding to that decision, John Finnie, an independent Member of the Scottish Parliament who previously worked as a police officer, said: "It is a great relief that armed police officers will no longer be seen on our streets dealing with routine police business as this was having a negative impact on community relations."
Register for free to continue reading
Registration is a free and easy way to support our truly independent journalism
By registering, you will also enjoy limited access to Premium articles, exclusive newsletters, commenting, and virtual events with our leading journalists
Already have an account? sign in
Register for free to continue reading
Registration is a free and easy way to support our truly independent journalism
By registering, you will also enjoy limited access to Premium articles, exclusive newsletters, commenting, and virtual events with our leading journalists
Already have an account? sign in