The aftermath of Leveson inquiry: Soca chief is accused of misleading MPs over hacking
Claims and counter-claims surround computer hacker's hard drives at centre of police investigation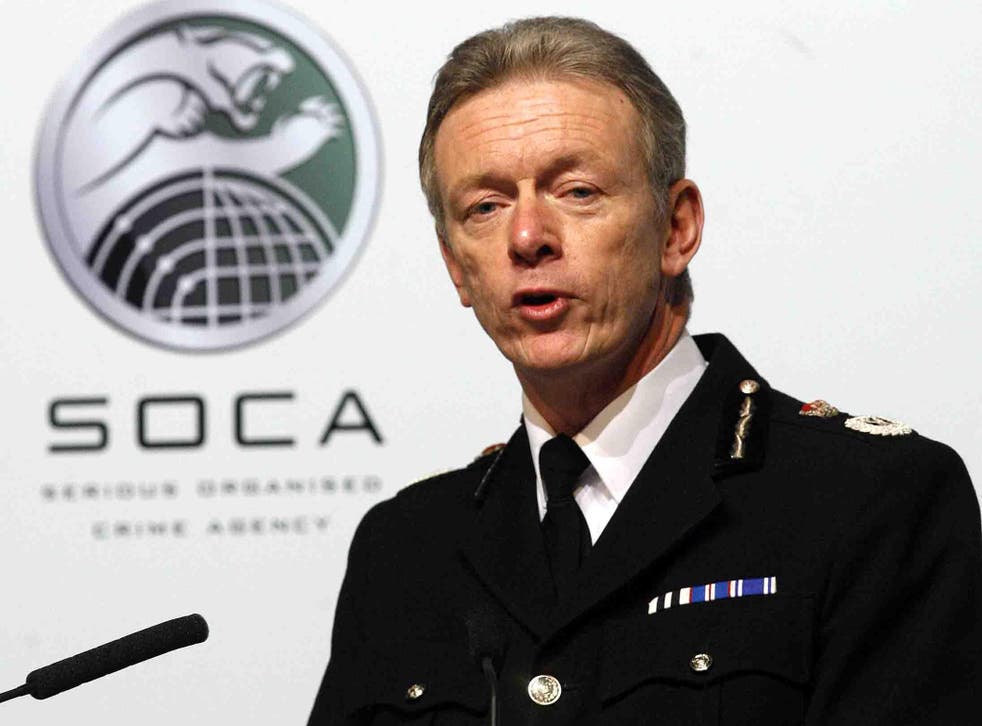 One of the UK's most senior law enforcement officers has been accused of misleading Parliament by a victim of hacking. Trevor Pearce, director general of the Serious Organised Crime Agency (Soca), told MPs that vital evidence of computer hacking commissioned by companies and individuals had been passed to a Scotland Yard investigation into the criminal activities of private detectives.
But Ian Hurst, a victim of computer-hacking by investigators working for the News of the World, claims that the hard-drive evidence was never given to Scotland Yard and he has lodged a formal complaint with the Independent Police Complaints Commission (IPCC).
Mr Pearce told MPs on the Home Affairs Select Committee last week that hard drives seized by Soca in 2009 had been handed to the Metropolitan Police "two or so years ago". However, Met officers are adamant that they have only obtained "piecemeal" disclosure from Soca and still do not have the original computers belonging to a hacker who is thought to have been employed by law firms, wealthy individuals and telecoms giants.
For reasons that remain unclear, it is understood Scotland Yard has been assured by Soca, whose role is to "disrupt criminal networks", that they have been passed all the relevant evidence required to mount successful prosecutions – but they have not been given the original material.
Keith Vaz MP, chairman of the committee, said he will question the Metropolitan Police Commissioner, Sir Bernard Hogan-Howe, over the disputed events when he gives evidence to MPs next Tuesday. He said: "These allegations also raise worrying questions about the level of co-operation between our lead agency on organised crime and the force in charge of counter-terrorism."
Investigators from Soca seized the hard drives from the hacker, who cannot be named for legal reasons, during a raid in 2009. Despite evidence of criminality, he was not prosecuted until the phone-hacking scandal erupted in 2011. In the wake of widespread public outcry over the phone-hacking of the murdered schoolgirl Milly Dowler, Scotland Yard was forced to launch an investigation into the hard drives seized by Soca two years earlier.
Last week, Mr Vaz asked: "In respect of the hard disk of [the hacker] … has that disk now been given to [the Met] so they can conduct their investigations?" Mr Pearce replied: "As soon as we became aware that there may have been information on that... all of that information – the hard drive, supporting documentary evidence, statements, and indeed follow-up inquiries from our officers, was provided to the Metropolitan Police." He later emphasised that Scotland Yard had been passed the computers "for some significant period of time".
It is understood Mr Pearce's statement has caused uproar inside Scotland Yard as this completely contradicts private assurances made by its own officers for the last two years.
A leaked Soca report – codename Project Riverside – shows the agency knew six years ago that criminal PIs were being hired by insurance companies and debt collectors, but next to nothing was done.
It can also be revealed that Met detectives leading investigations into evidence gathered years ago by Soca have still not been passed a full, unredacted copy of Project Riverside. Mr Hurst reported Mr Pearce to the IPCC.
He said: "This is rapidly descending into a farce. It provides no comfort to victims of crime."
Serious questions have also been raised over other sections of Mr Pearce's evidence to MPs. He was asked about a story in The Independent that revealed police had intelligence for 15 years that showed private detectives had infiltrated the Met's witness protection programme – but failed to tackle the offenders.
Mr Pearce said: "Other than seeing the media reporting, I have never heard anything formally; as a law enforcement officer who has had significant engagement with the undercover world, I have not heard of that before."
However, the Project Riverside report states: "Operations... provided examples of private investigator activities which threaten to undermine the criminal justice system as follows … [including] attempting to discover the location of witnesses under police protection to intimidate them."
Tom Watson, the campaigning Labour MP, said: "It's a very surprising assertion given that Mr Pearce's own report states the complete opposite." A Scotland Yard spokesman insisted they were happy with Soca co-operation. A Soca spokesman said: "Soca will be responding to the committee next week. It would not be appropriate to offer media commentary before responding to the Home Affairs Committee."