Third arrest in Cumbria PCC leak case sparks row over whistleblowers
Police commissioner is accused of using office as 'private police force'  in wake of expenses scandal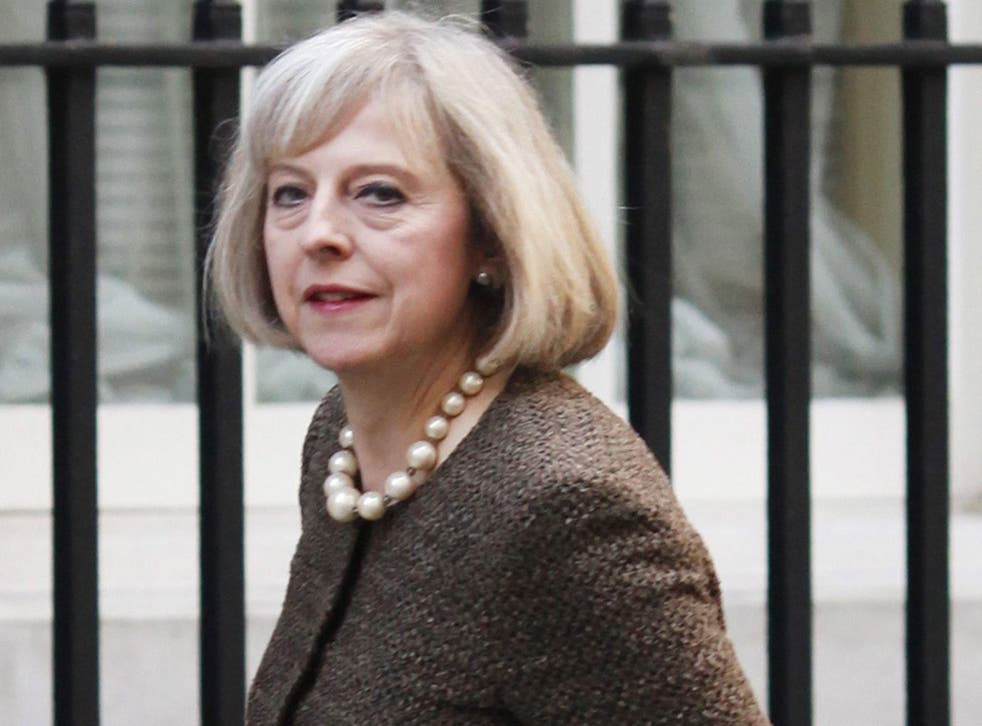 A police commissioner embarrassed by the leak of his £700 chauffeur bills is at the centre of a whistleblower row after a third person was last night arrested.
Richard Rhodes, the Conservative police and crime commissioner (PCC) for Cumbria, sought to defuse a growing backlash against his staff's role in events leading up to the arrests of two police workers and a third man on suspicion of perverting the course of justice.
One Labour MP called on the Home Secretary Theresa May to investigate, saying that it was indefensible that a PCC appeared be using the constabulary as a "private police force", after The Independent reported that his own team raised "concerns" over the leak.
In a statement, Mr Rhodes said that he had asked Cumbria's chief constable to review the "scale and nature" of the investigation following criticism of the arrests. He said that he had not influenced the investigation and his office said he had not known "at that time" about his office's contact with police about the leak.
Following anonymous leaks, newspapers in Cumbria earlier this month revealed details of two chauffeur-driven round trips that cost a total of nearly £700.
One was a trip for Mr Rhodes and his wife between their home and Ambleside for a work meeting in January. Another bill was for a trip to a 17th century inn the following month. His office justified the trips for the evening engagements on the grounds of "personal safety" after working long hours in his £65,000-a-year job. He has since repaid the bills.
MPs last night said the greater scandal was the crackdown on whistle-blowers from revealing details that should be publicly available. Tim Farron, the Liberal Democrat MP for South Lakes, said: "We should be celebrating whistleblowing and encouraging it. It's deeply troubling in a free society that this should be the response."
Cumbria police said that it appeared its own 'internal whistleblowing policies' had not been followed in this case. "The investigation is focused on data protection issues and the unlawful disclosure of information," said a spokeswoman.
However, the Labour MP for Copeland, Jamie Reed, said: "It's indefensible for the impression to be given that the office for the PCC is using the constabulary as a private police service."
The arrests followed concerns of a criminalisation of police whistleblowing expressed following the publication of the Leveson Report. Lord Justice Leveson called for alternative avenues to expose perceived wrongdoing rather than "breaking confidences" with wider dissemination to the media. "Information which is confidential should remain so, unless there really are exceptional circumstances justifying the placing of that information into the public domain," he said.
Two members of police staff, a man aged 47 and a woman aged 50, were arrested on 10 April on suspicion of data protection offences and misconduct in a public office. They have been suspended from work and bailed until 25 May. A third man, 54, from Penrith was arrested on suspicion of perverting the course of justice and remained in custody today.
Police have not identified any of the three, but said the latest arrest was not of a police worker or a journalist.
Register for free to continue reading
Registration is a free and easy way to support our truly independent journalism
By registering, you will also enjoy limited access to Premium articles, exclusive newsletters, commenting, and virtual events with our leading journalists
Already have an account? sign in
Register for free to continue reading
Registration is a free and easy way to support our truly independent journalism
By registering, you will also enjoy limited access to Premium articles, exclusive newsletters, commenting, and virtual events with our leading journalists
Already have an account? sign in