Thomas Orchard custody death: Three officers found not guilty of killing man with schizophrenia in police custody
Sergeant Jan Kingshott and detention officers Simon Tansley and Michael Marsden acquitted of manslaughter over incident at Heavitree Road police station in Exeter in October 2012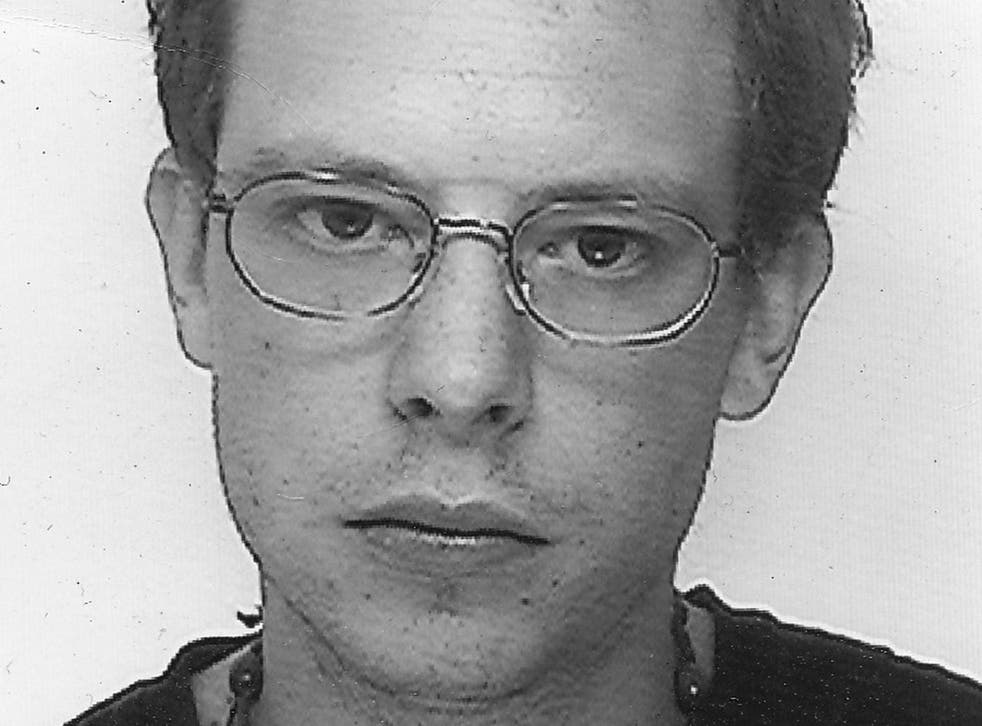 A custody sergeant and two detention officers have been found not guilty of killing a man with mental health problems in police custody.
Thomas Orchard, 32, died in hospital seven days after being arrested and brought to Heavitree Road police station in Exeter, Devon, in October 2012.
Mr Orchard, who had paranoid schizophrenia, was held down, handcuffed and a large webbing belt designed to restrain arms and legs was placed across his face.
Custody sergeant Jan Kingshott, 45, and civilian detention officers Simon Tansley, 39, and Michael Marsden, 56, insisted their actions were proportionate and lawful.
A jury at Bristol Crown Court found them not guilty of manslaughter by gross negligence following a six-week re-trial.
The court heard that Mr Orchard was experiencing a mental health crisis when he was arrested for a public order offence in Exeter city centre on October 3 in 2012.
He had not taken his medication for seven days and told a mental health professional he believed he was a vampire and should stay inside during the day.
Mr Orchard was dealt with by seven police officers and fully mechanically restrained - with handcuffs and straps around his legs - before being placed in a small police van.
Bristol Crown Court heard that Mr Orchard should not have been placed in the van as it was too small for non-compliant detainees.
He was driven to the 20-cell Heavitree Road custody unit, where Sgt Kingshott, Mr Tansley and Mr Marsden were on duty.
None of the defendants recognised that Mr Orchard was mentally ill and did not check how long he had been physically restrained for - a total of 18 minutes by that point.
Mr Orchard appeared to attempt to bite an officer as he was taken through the door into the holding area of the custody suite.
He was held down while restrained at three points and controlled by three officers, with four others nearby.
Mr Tansley called for an emergency restraint belt (ERB) and wrapped it around Mr Orchard's face.
Devon and Cornwall Police had authorised the US-made restraint device for use across the face to prevent spitting or biting.
A risk assessment of the belt by the force did not identify or refer to any risks to detainees when it was used around the head.
The force is being investigated for suspected offences of corporate manslaughter and offences under the Health and Safety at Work legislation.
Mr Orchard, who was 5ft 7in, was then carried to cell M6 by four officers.
He was placed chest-down on a blue mattress in the cell and searched while handcuffed and in restraints, with the ERB around his face.
The court heard that he shouted "Let go" or "Get off" a total of seven times from 11.24am to 11.26am, struggling violently a minute later.
He was then freed from the restraints and left alone in the locked cell at 11.29am.
CCTV footage showed him lying motionless on the mattress for 12 minutes before officers re-entered the cell at 11.41am.
By that time, Mr Orchard was not breathing and had suffered a cardiac arrest. He died in hospital on October 10.
A pathologist found he died from severe hypoxic-ischemic brain damage, caused by a prolonged cardio-respiratory arrest "following a violent struggle and period of physical restraint".
A number of jurors wept as the verdicts of not guilty were delivered.
The judge, Mrs Justice Cheema-Grubb, said: "The defendants can be discharged from the dock.
"Members of the jury, thank you very much for your attention in this case."
Speaking outside court, Mr Orchard's parents, Ken and Alison Orchard, said: "Today we join a growing group of people who have lost loved ones in police custody and have found no sense of justice.
"Thomas cannot be brought back but we want his needless death to bring about change.
"The change we want most is in the attitude of the police, particularly towards those with mental health vulnerabilities.
"The pain for the past four-and-a-half years has diminished us and today is a setback but, on behalf of those vulnerable people and in memory of our Tom, our fight for truth and transparency continues."
The ERB was distributed in the UK by Pro-Tect Systems Limited, the company that had its Taser licence revoked in 2010 after it was found to have supplied non-approved X-12 Tasers. These were used during the stand-off with gunman Raoul Moat in Northumberland in July 2010.
A training manual for the ERB advised that it could be used to prevent a detainee from spitting or biting, claiming that this was a common scenario inside police vehicles.
The manual instructs those using the device about the head to do so lightly, without pressure.
UK news in pictures

Show all 50
This page was removed from the ERB manual in 2011 as it was uncommon for it to be used in this way, the court heard.
Devon and Cornwall Police did not receive the updated manual until they had a refresher ERB training session with the company after Mr Orchard's death.
Custody records show the force used the ERB around a detained person's face 55 times in the 12 months up to and including Mr Orchard's detention.
Giving evidence, all three defendants claimed Mr Orchard had posed a threat during his time in the custody unit and was saying "I'll bite your f****** face off".
PA
Register for free to continue reading
Registration is a free and easy way to support our truly independent journalism
By registering, you will also enjoy limited access to Premium articles, exclusive newsletters, commenting, and virtual events with our leading journalists
Already have an account? sign in