Thomas Orchard: Police fined £230,000 over death of a man with mental health issues who had belt strapped around face
Thomas Orchard had a belt strapped around his face and was left face-down in a locked cell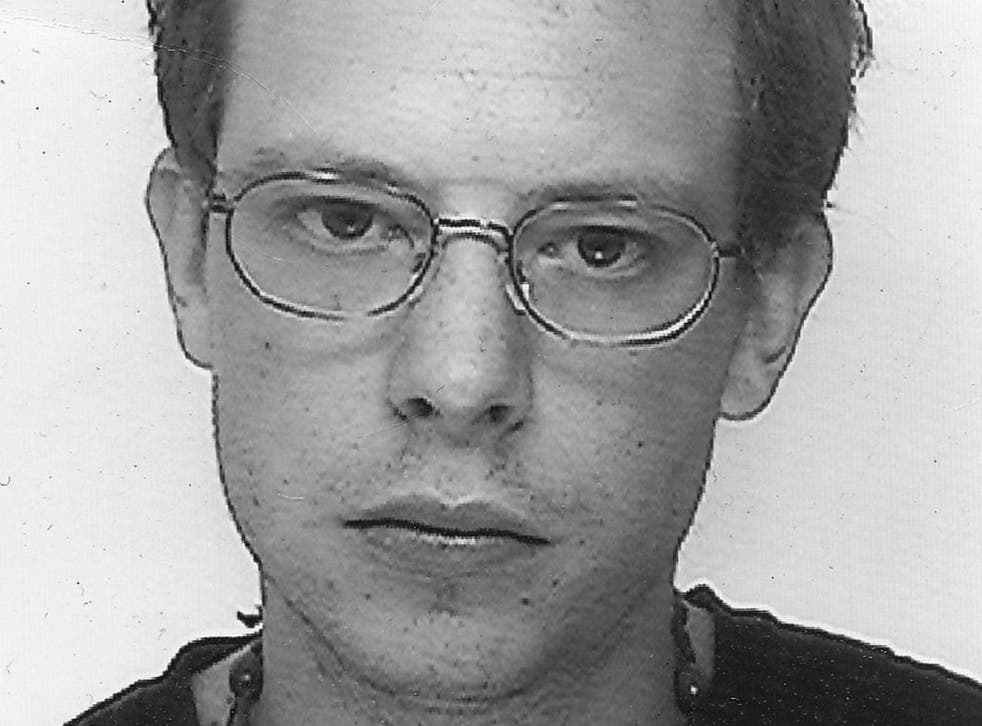 Police have been fined almost a quarter of a million pounds after the death of a man with mental health issues was restrained in custody.
Officers placed a belt around Thomas Orchard's face and left him face-down in a locked cell before finding he had collapsed.
The 32-year-old, who suffered from paranoid schizophrenia, died in hospital a week after after being arrested and taken to an Exeter police station in October 2012.
Devon and Cornwall Police admitted health and safety breaches over the incident, in the first ever conviction of a police force over a death in custody.
A custody sergeant and two staff members were previously acquitted of manslaughter by gross negligence.
UK news in pictures

Show all 50
The force was charged with breaches under the Health and Safety at Work Act in the landmark case, and was fined £234,500 at Bristol Crown Court on Thursday.
Police were also ordered to pay £20,500 in prosecution costs for failing to ensure non-employees, including Mr Orchard, were not exposed to risks in connection with the emergency response belt (ERB).
Mr Orchard's father, Ken Orchard, said the family had received "no sense of real justice".
"Investigations over the past six-and-a-half years have highlighted some criminally appalling health and safety practices which desperately needed changing," he said outside the court.
"We hope more than anything that the residents of Devon and Cornwall will be at least a little safer today as a result of Thomas's death."
His mother, Alison Orchard, said: "It has been painful to witness how an organisation which had a duty of care for Thomas was so casual, disorganised and sloppy in their approach to health and safety."
The court heard that Mr Orchard, who was a church caretaker, was restrained and a belt placed across his face for five minutes to prevent spitting or biting.
He had been arrested for a public order offence, while suffering a mental health crisis, on 3 October 2012.
Judge Julian Lambert previously ruled he could not be sure that the ERB, a tough webbing belt designed to restrain limbs, was a contributory factor in Mr Orchard's death.
But he said the "potential restriction of breathing" was known, especially if a person with mental health issues like Mr Orchard was in an "excited and possibly delirious" state.
"I appreciate that there is a significant body of evidence that no-one was, in fact, killed or very seriously injured because of the use of the belt as a spit or bite guard," Judge Lambert said.
"It is, however, my assessment that it was only a matter of time before someone was going to be."
He previously ruled it was not clear whether the ERB obstructed Mr Orchard's breathing.
Devon and Cornwall Police approved it as a limb restraint in 2002, but within months it was being used as a spit or bite guard, the court previously heard.
In 2003, force policy was changed to allow for the ERB to be applied "loosely about the head" to prevent head-butting, spitting or biting.
Judge Lambert said this occurred without any risk assessment or research being carried out on the effects of the ERB "as a hood".
In a report 11 years before Mr Orchard's death, Dr Graham Cook said he believed using the ERB as a spit or bite guard was "extremely dangerous".
This report was available to Devon and Cornwall Police in 2002 but it did not "properly appreciate" the concerns it raised, the judge said.
In mitigation, Jason Beer QC said the belt had been used an estimated 500 times around the head by the force and there had been no reports of injury in 10 years.
He said any fine would have to be funded by a halt in recruitment – with every £100,000 resulting in the reduction of three recruits.
Shaun Sawyer, the chief constable of Devon and Cornwall Police, said it had made "critical changes from a very early stage in 2012".
"Devon and Cornwall Police is a very different organisation six and half a years on from Thomas Orchard's death in terms of the training delivered to staff, awareness of mental health crisis and our ability to identify and manage violent, vulnerable people coming into police contact," he added.
The family's solicitor Helen Stone, of Hickman and Rose, said the case had "exposed the worryingly haphazard way the UK's police forces obtain and use the specialist equipment they deploy on Britain's streets".
"Currently there is no national oversight of the way this equipment is procured, tested and used," she added. "Each force is effectively able to make its own decisions – and its own deadly mistakes. This is deeply concerning."
The Inquest charity, which supported the family, called Mr Thomas's death "brutal and preventable".
Director Deborah Coles said: "The sentence should be a wake-up call to the Home Office and all police forces, who are failing to ensure there is systemic consideration of safety when introducing new, varied and potentially unsafe equipment into custody settings. Decisive action and a shift in culture and leadership is required to protect the public from further harms."
The Independent Office for Police Conduct said misconduct hearings would be held for officers involved in the detention and restraint of Mr Orchard.
Regional director Sarah Green said: "We immediately identified a risk in the way that the ERB was used on Mr Orchard by Devon and Cornwall Police and we wrote to all chief constables and other custody providers in November 2012, just a month after Mr Orchard's death, to share this learning and express our serious concerns.
"There was evidence the belt had been used in this way for a decade in Devon and Cornwall and that there was insufficient monitoring of its use."
Additional reporting by PA
Register for free to continue reading
Registration is a free and easy way to support our truly independent journalism
By registering, you will also enjoy limited access to Premium articles, exclusive newsletters, commenting, and virtual events with our leading journalists
Already have an account? sign in
Register for free to continue reading
Registration is a free and easy way to support our truly independent journalism
By registering, you will also enjoy limited access to Premium articles, exclusive newsletters, commenting, and virtual events with our leading journalists
Already have an account? sign in