Thomas Orchard: Mentally ill man 'suffocated when unlawfully restrained', court hears
Mr Orchard suffered a heart attack after being held down for more than 20 minutes by officers and later died in hospital
Paul Peachey
Crime Correspondent
Wednesday 13 January 2016 20:13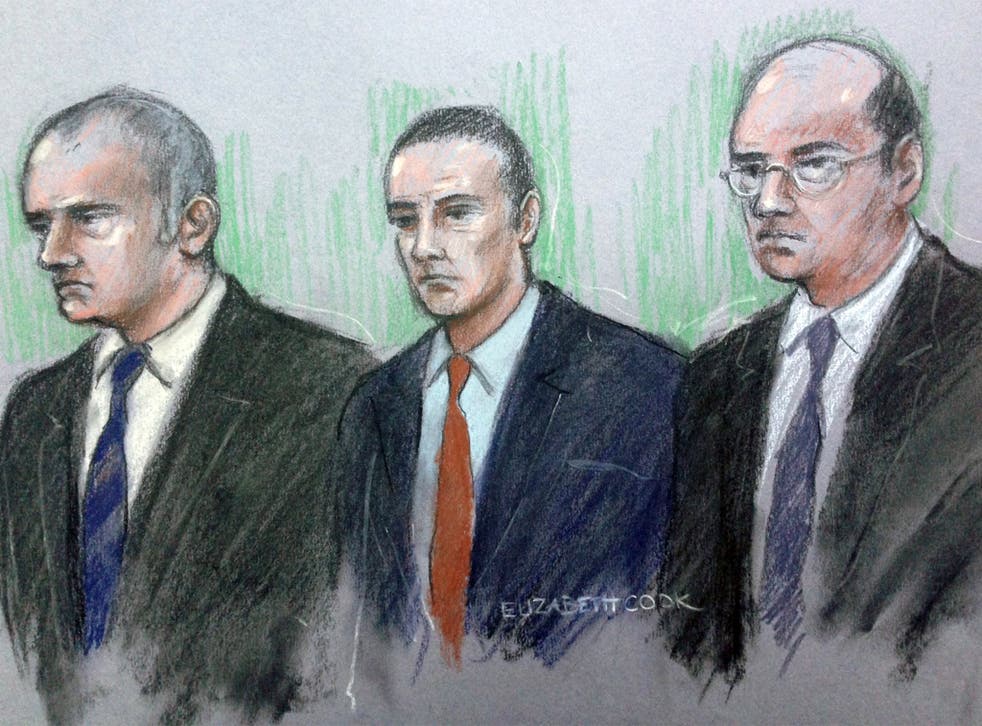 Three members of a police custody unit killed a mentally ill church caretaker after wrapping a large belt around his face that stopped him from breathing, a court has heard.
Thomas Orchard, 32, suffered a heart attack after being held down for more than 20 minutes by officers and died in hospital a week later, Bristol Crown Court was told.
Even when he had stopped moving, the people charged with his care failed to check his condition and did not realise what had happened, the jury was told.
Mr Orchard, a paranoid schizophrenic, had been arrested by seven officers from Devon and Cornwall Police after he was seen shouting at passers-by and trying to kick them in Exeter after suffering a downturn in his mental health. He was bound hand and foot and taken in a van to the city's main police station where a webbing belt was wrapped around his face covering his mouth and nose, the court heard.
The webbing belt was apparently used on Mr Orchard to stop him from biting or spitting at the officers, the court heard. The "emergency response belt" is normally placed around limbs to help officers lift up struggling suspects, the court heard.
Simon Tansley, a civilian detention officer, with the help of another officer, put the belt around Mr Orchard's head and held it by its handles at the back of his head.
"On the command 'And again... one, two, three... up', apparently from Mr Tansley, Mr Orchard was lifted in a face-down position to waist height," the prosecutor Mark Heywood, QC, said.
UK news in pictures

Show all 50
The jury was shown CCTV footage of four officers carrying Mr Orchard into a cell and holding him face down for nearly five minutes with the belt over his face.
Even after the restraints were removed, he was left face down on a mattress in a locked cell for 12 minutes before anybody realised how ill he was, Mr Heywood said.
"He died because force was used to restrain him, mostly in a prone position, and in addition a large webbing belt was put across his face in the course of these events. Together these things interfered with his ability to breathe," he said.
"That situation continued for rather more than five minutes while he was bound hand and foot.
"At the same time, say the prosecution, no one of those directly responsible took sufficient care to see that he was breathing properly – or at all towards the end of those events."
Mr Orchard died in hospital on 10 October 2012, from brain damage and asphyxia. A pathologist said the use of the belt and being held face down contributed to his death.
He had been diagnosed with mental illness as a teenager and had been prescribed anti-psychotic medication.
The three officers on trial were on duty in the custody unit and were directly responsible for putting the belt around Mr Orchard's face, the court was told. The three accused – the custody sergeant Jan Kingshott, 44, Mr Tansley, 38, and the civilian detention officer Michael Marsden, 55, – deny manslaughter.
The trial continues.