Thousands of untrained police community support officers 'putting lives and evidence at risk'
Community officers are posted at crime scenes without training or protection, says trade union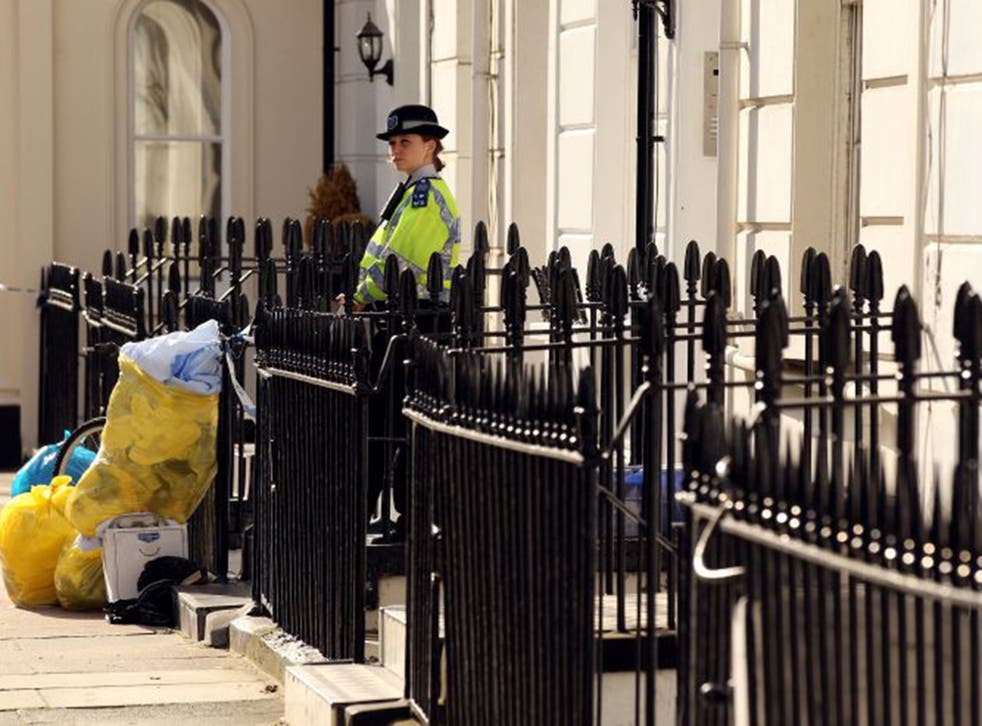 Thousands of untrained police community support officers are being put in charge of crime scenes, a situation that puts them – and vital evidence – at risk, a new report warns.
There are around 12,000 PCSOs in England and Wales. But two-thirds have had no training in how to protect the scene of a crime, and half claim their safety and welfare is not being ensured. The report, by the trade union Unison, is based on a survey of more than 1,600 PCSOs.
There is "clearly a need for PCSOs to receive personal safety training in how to deal with individuals who attempt to breach the crime scene, or to protect themselves when guarding scenes", says the report.
In one case, a PCSO said: "I was sent to guard a cannabis factory worth over £300,000 on a remote industrial estate. If the owners [had] returned and wanted to gain access and remove the crop/evidence, there is nothing I could have done to protect myself or the scene."
Just one in three (34 per cent) PCSOs have been trained to protect crime scenes. Some told of how they had been left for hours without support. "Some of the scenes we guard may be murder scenes. The family may turn up and be upset or angry and the PCSO is the first person they see. PCSOs are not trained to deal with this situation," said an officer.
Another said: "I have been left on my own at a murder scene. The suspects then returned drunk and started trying to get in. The property was in a rural location and the nearest backup was half an hour away."
There is a clear contrast in the way PCSOs are dealt with compared to police officers, claims the report. "There is a real sense of PCSOs being treated less well than their police officer colleagues. Police officers get to sit in their cars at a crime scene, whereas PCSOs often have to stand outside in all weathers for up to 10 hours, very often without rest breaks, meal or comfort breaks," it states.
The majority of PCSOs (69 per cent) are deployed to secure crime scenes at least once a month.
While more than two-thirds (68 per cent) say that protecting crime scenes is an appropriate use of their time, with many saying it frees up police officers for other duties, others (16 per cent) disagree, citing the potential dangers.
Only one in four of PCSOs agreed that their police force takes care of their health, safety and welfare when they are deployed to secure the scene of a crime. One in seven (14 per cent) reported that a risk assessment of the scene was carried out, while one in three said no such assessment had been done.
Unison is demanding that police forces in England and Wales conduct an urgent review into the guarding of crime scenes by PCSOs. "PCSOs do a valuable job, often keeping watch at serious crime scenes so that police officers can be elsewhere, trying to apprehend the criminals," commented Unison's general secretary, Dave Prentis. "Police support staff are committed to their jobs but want to be properly trained and equipped so they know how to deal with suspects returning to the scene to remove any trace of evidence."
UK news in pictures

Show all 50
The concerns are shared by the Police Federation of England and Wales, whose representative Rick Nelson said: "The guarding of evidence and protection of crimes scenes to a high standard is absolutely vital ... Unfortunately often when budgets are tight, one of the first areas reductions happen in is training."
Responding to the report, Alex Marshall, chief executive, College of Policing, said: "Deployment is an operational decision for chief officers and we have recommended that, where it is appropriate, all PCSOs should undertake training in 14 key areas including scene management and self-defence."
Crucial evidence base
* 12,000 police community support officers (PCSOs) in England and Wales.
* 34 per cent of them have been trained in how to protect crime scenes.
* 69 per cent of PCSOs have been deployed to crime scenes at least once a month.
* 27 per cent of them agree that the police force takes care of their health, safety and welfare when they are deployed to the scene of a crime.
* 34 per cent reported that no proper risk assessment of the scene had been carried out.
Register for free to continue reading
Registration is a free and easy way to support our truly independent journalism
By registering, you will also enjoy limited access to Premium articles, exclusive newsletters, commenting, and virtual events with our leading journalists
Already have an account? sign in
Register for free to continue reading
Registration is a free and easy way to support our truly independent journalism
By registering, you will also enjoy limited access to Premium articles, exclusive newsletters, commenting, and virtual events with our leading journalists
Already have an account? sign in