Tom Watson: News International left my life in tatters. But in the end their abuse gave me freedom
When the Murdoch empire targeted him, he found one way to survive: assume the worst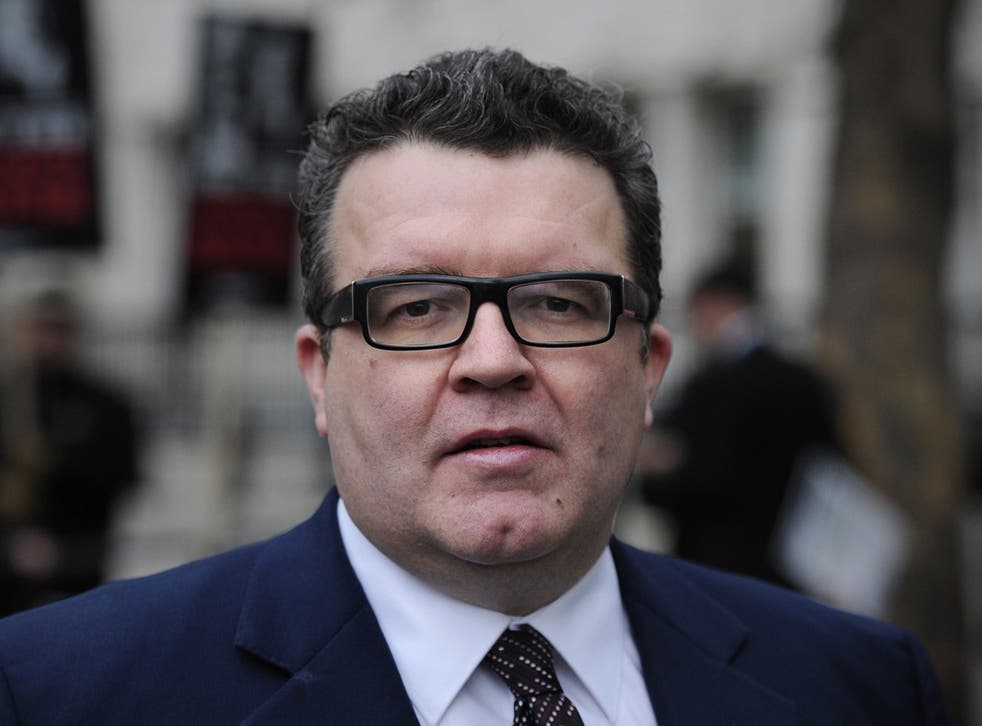 You only have to put the horse's head in the bed once for the subject to fear it happening again – it's a phrase they teach budding scriptwriters at film school. Even now, I still memorise the number plates of unfamiliar cars parked outside the house. It's the fear that causes the most damage.
Back in 2009, when Parliament was beginning to assert itself in the investigation of hacking, I was living with a constant low-level anxiety that some all-powerful entity was doing everything it could to destroy me.
I didn't know the company had put me under close cover surveillance back then but I was scared it would go to any lengths to smear.
There was the man on the motorbike outside the house, the couple sitting in the car. To this day, I don't know whether they had anything to do with News International but they freaked me out all the same. And when you look into the fearful eyes of family members, frightened by "the nasty men" at the door again, it creates a guilt – a sense that your actions have put them through it. No wonder so many MPs just throw in the towel and choose not to speak out.
The only way I could survive it was to assume the worst would happen. I thought that one day they would traduce my character to such an extent that I would be unelectable. And when you work on that basis, every action you take is more easily managed.
There were plenty of people who advised backing off from the investigation. They said the people at News International have long memories. They were right. Does anybody really believe they have changed? Every time I pass the malevolent, staring eyes of The Sun's political editor, Tom Newton-Dunn, in the corridors of Parliament, it's obvious they're just waiting for the right moment to lash out.
Plenty of my colleagues still feel they still have to kow-tow to News International's demands. I understand why they think that way; they feel they have to lend their reputations to The Sun on Sunday because they want to communicate their policy brief to a wider audience – and because of their own survival instincts. But a tiny part of me despairs that they still fear losing something that Rupert Murdoch has the power to take away.
I don't have to suffer that stress any more. What else can this company do? My marriage is over. I no longer care for high office. I enjoy being a community-based MP but if it was taken away from me it wouldn't be the end of the world. It's freedom. So I feel sorry for colleagues who don't have it.
The freedom also means that I can continue to use political pressure to further expose News International's wrongdoing. I want to know what the other private investigators did in Rupert Murdoch's name. It was a fluke that Glenn Mulcaire was caught; it could have been any number of other private investigators using illegal means to gather information for newspapers.
I would like to know a lot more about the hard drives held by the Serious Organised Crime Agency. SOCA recently jailed a number of private investigators who used blagging to commit a fraud. I have been told by a credible source that SOCA are in possession of seized hard drives that show the use of trojan viruses were used to hack computers. If this is the case then SOCA may be sitting on a list of victims, similar to that held by Mulcaire and another convicted private investigator, Steve Whittamore.
So while the fear is gone, the story is not yet over.
Register for free to continue reading
Registration is a free and easy way to support our truly independent journalism
By registering, you will also enjoy limited access to Premium articles, exclusive newsletters, commenting, and virtual events with our leading journalists
Already have an account? sign in