Tommy Robinson arrested under coronavirus regulations in London's Hyde Park
Former EDL leader led away after arriving at park flanked by supporters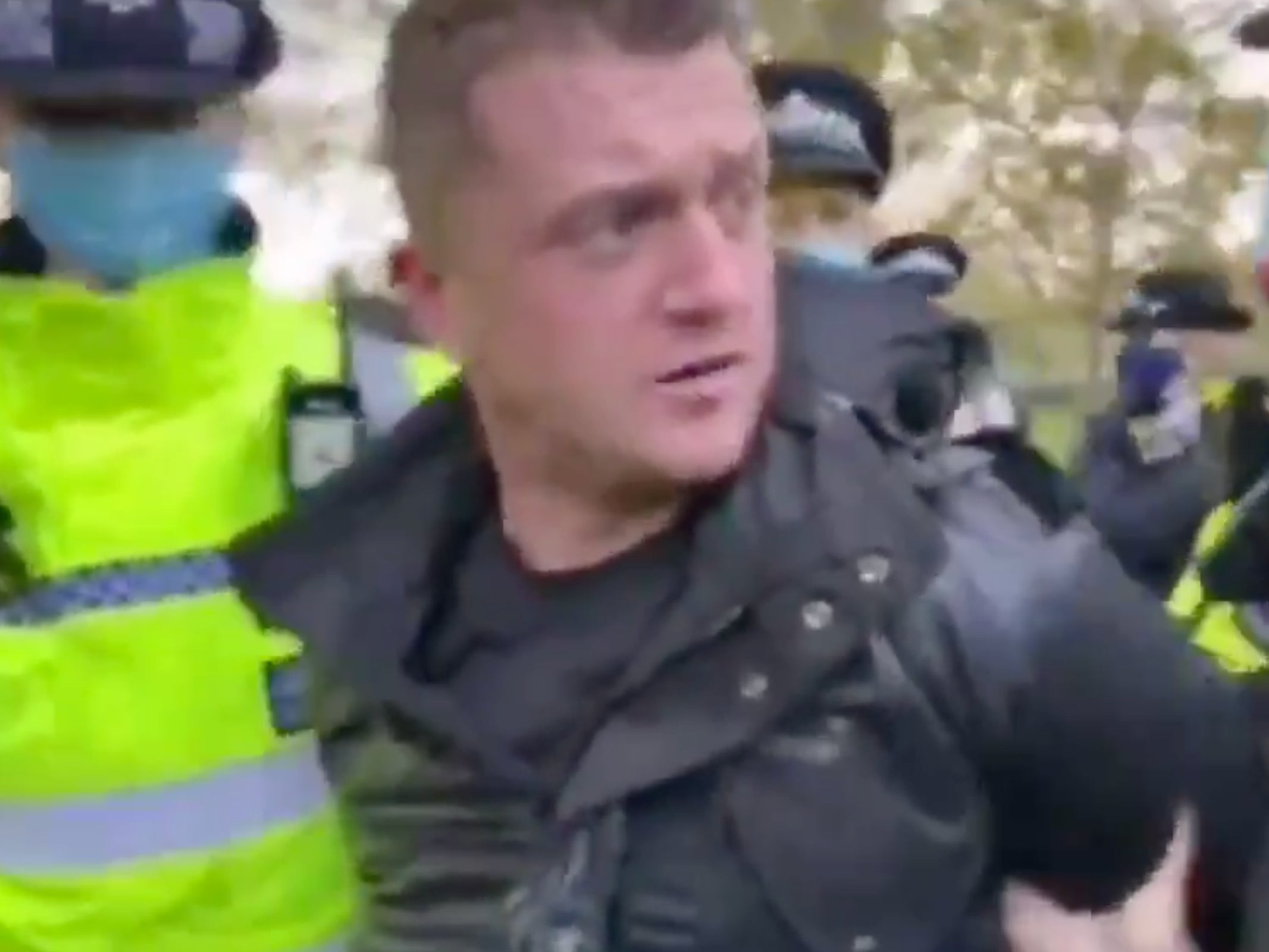 Far-right activist Tommy Robinson has been arrested under coronavirus regulations at a rally in London's Hyde Park.
Robinson, real name Stephen Yaxley-Lennon, was filmed being apprehended by officers near the park's Speaker's Corner on Sunday afternoon.
The former leader of English Defence League had told followers he would be attending the area to meet with Hatun Tash, an activist who was allegedly assaulted earlier this month after attending speakers corner with an image of the prophet Muhammad.
Footage showed him being led away by officers as he protested his innocence to police.He was later shown seen placed inside a police van as supporters gathered around the vehicle.
Warning: video contains language some may find offensive
Gatherings of more than six people are banned in England under measures intended to slow the spread of Covid-19 and protest organisers are required to submit risk assessments to obtain permission for events.
A Metropolitan Police spokesperson said: "Officers were policing an assembly at Speakers' Corner, Hyde Park on Sunday, 1 November.
"At 14:44hrs a man aged in his 30's was arrested under the coronavirus regulations for holding or being involved in the holding of the event.
"He has been taken to police custody."