Trader, Kareem Serageldin, pleads guilty to role in banking crash
Former Credit Suisse employee convicted for mortgage fraud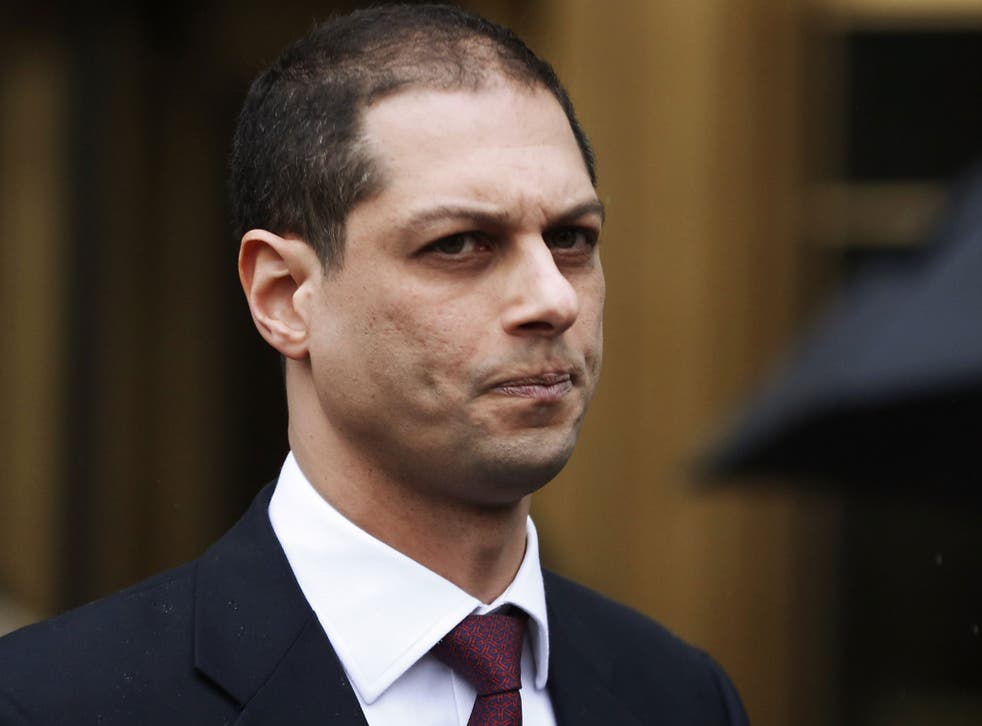 In a case described by lawyers as a "tale of greed run amok", a trader who hid a £351m loss so he could pocket a £4.5m bonus has become the most senior City figure to be convicted for the kind of mortgage fraud that helped precipitate the global financial crisis.
Kareem Serageldin, the former global head of Credit Suisse's structured credit trading, deliberately inflated the value of mortgages and bonds from his Canary Wharf office and, it was claimed, ordered two others in his team, David Higgs and Salmaan Siddiqui, to do the same.
Serageldin's lies contributed to a £1.7bn write-down in the company's 2007 year-end financial results, but more disastrously helped to mask the failure of the sub-prime mortgage market which caused the collapse of the banking system.
After years of being pursued by US authorities, who eventually extradited him from the UK to face justice, Serageldin finally pleaded guilty to conspiracy in a packed New York City courtroom on Friday. His conviction will go a small way to answering claims that those responsible for the financial crisis have escaped being held to account for their actions. But it also raises the question of why the UK seems incapable of launching prosecutions in the same way as US authorities have done.
Born in Egypt, Serageldin moved to the US as a child and studied at Yale. He knew Credit Suisse traders were required to price securities they held at their market value on a daily basis, but, when their value dropped as the US housing market declined in 2007, he and others kept booking the mortgages and bonds artificially high. The scam was set to bring Serageldin more than £4.5m before the company discovered the fraud in 2008 after an internal audit. It then sacked the three men and withheld £3.4m of Serageldin's bonus.
In February last year, the US Security and Exchange Commission charged the three men with fraud. Serageldin was arrested outside the US Embassy in London in September after the American authorities became alarmed that the disgraced banker was seeking to revoke his US citizenship, reportedly because he hoped this would allow him to serve any sentence he might face in the UK. After his London arrest, prosecutors at Westminster Magistrates Court described the case as a "tale of greed run amok".
He told the US District Judge Alvin Hellerstein he did it "to preserve my reputation in the bank at a time when there was great financial turmoil in the marketplace". Higgs and Siddiqui previously pleaded guilty to overstating the value of the mortgage-backed assets, which were held in a portfolio called ABN1. But both men, who agreed to co-operate with prosecutors, claimed they acted at Serageldin's direction. Under a plea agreement with the government, Serageldin agreed to forfeit £650,000 as proceeds of the crime, and under federal sentencing guidelines, Serageldin is likely to receive about five years in prison when he is sentenced on 2 August.
Serageldin told the court: "I made a terrible mistake and I deeply regret my conduct."
Register for free to continue reading
Registration is a free and easy way to support our truly independent journalism
By registering, you will also enjoy limited access to Premium articles, exclusive newsletters, commenting, and virtual events with our leading journalists
Already have an account? sign in
Register for free to continue reading
Registration is a free and easy way to support our truly independent journalism
By registering, you will also enjoy limited access to Premium articles, exclusive newsletters, commenting, and virtual events with our leading journalists
Already have an account? sign in