Try telling the teen sheriff she's a waste of money
Paris Brown, 17, Britain's first youth crime commissioner, explains to Paul Peachey why she's the right girl for the job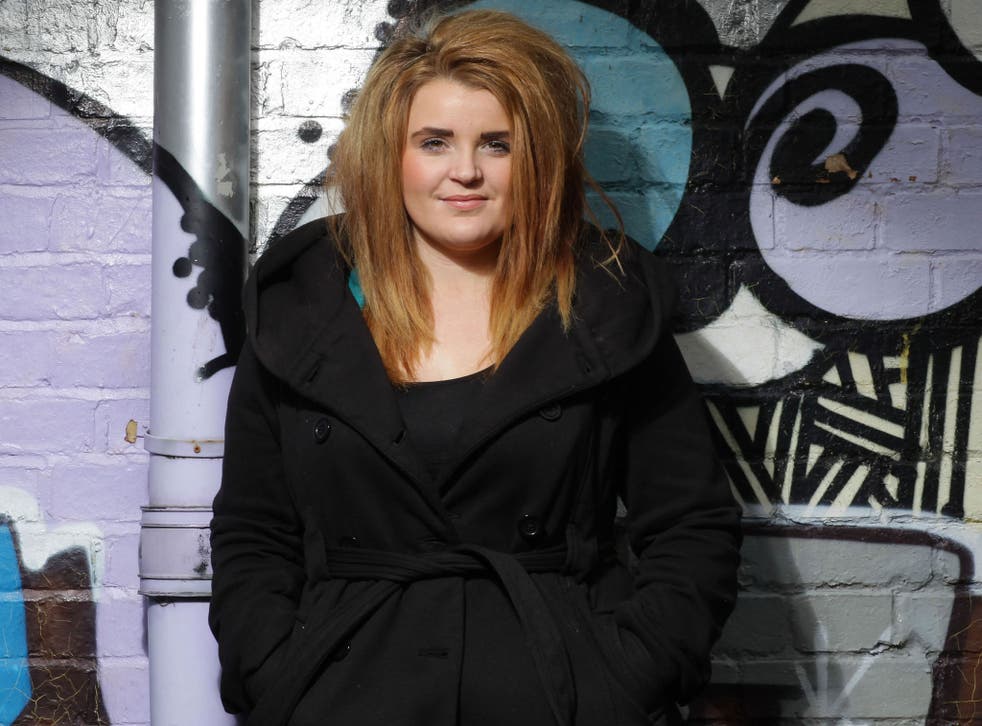 Her platform sounds like the classic manifesto of a battle-scarred politician: a respect agenda, concerns over the corrosive effect of unemployment and a determination to stop bored youngsters from hanging around on street corners.
But the aims of the country's newest appointee to public office are startlingly ambitious given that she only turned 17 yesterday and has just 12 months to bring about her mission for change.
Paris Brown was unveiled this week as Britain's first youth police and crime commissioner in Kent on a £15,000 taxpayer-funded salary, in what was hailed by her employer as a blueprint for the rest of the country.
But the teenager has already been forced to justify her appointment after it was criticised by the Taxpayers' Alliance as "a ridiculous waste of money" and "expensive tokenism".
The role has created waves in the county where the local force has had to endure recruitment restrictions because of budget cuts. One reader comment on the Daily Mail website article about her role said: "That's £4,000 less than a fully trained new police officer. That's what the government has done to the police!"
"It's not a waste of money," Miss Brown told The Independent yesterday. "I will work as hard as I can, doing whatever I can to get the results that we need. People will be sceptical. There are people who are going to think it won't work but I will be trying to implement changes.
"I will be the bridge, the voice. I think police feel just as alienated from young people as they (teens) do (from the police). It's a two-way system…. I will be able to get opinions from both. I want to address these problems. By the end of my time working for the commissioner, I will have helped … getting people to cooperate more, and get people into colleges and employment."
The appointment was a manifesto pledge by Ann Barnes, 67, an independent who was elected police and crime commissioner for Kent last year. The polls for 41 commissioners were one of the flagship reforms of the Conservative-led coalition designed to give power over budgets and priorities to elected civilian leaders.
While other PCCs have appointed deputies and assistants, sparking allegations of cronyism and money-wasting, Ms Barnes chose Ms Brown from more than 160 applicants.
A third of the teenager's salary will be paid from Ms Barnes's salary and two-thirds from the office's £1.5 million budget. Ms Barnes said that she would be relying on the teenager to help guide her office to help tackle youth offending.
Miss Brown, an apprentice with the borough council, is due to start her 12-month contract in August. It is anticipated that she will be the first of three youngsters to take on the one-year role during Ms Barnes' tenure.
She is expected to speak at schools and provide a contact point for those who are traditionally distrustful of police, said Miss Brown. The teenager identified unemployment and the lack of anything to do among the key reasons for offending but questioned traditional responses to the problem.
"After-school clubs don't appeal to teenagers any more. You don't want to go to papier mache classes," she said. "There needs to be more employment opportunities."
Miss Brown, who has previously been involved in creating a skating park, has already heard complaints about the way police stop and search youngsters that she has been working with on the project. She said one of her main jobs was to get police to respect young people without feeling intimidated – and vice versa.
She said that the response to her appointment has been positive, backed up by the comments on her new Twitter feed. Miss Brown, who intends to go to university in the future, has not ruled out future political ambitions. Both main parties have their problems and she doesn't think that David Cameron has done a "horrific job" since taking power.
Ms Barnes, a former teacher, predicted that more PCCs would take on youth commissioners in the coming years. "The more we engage with our young people, the better our communities will be," she said.
The appointment received backing from some of those whose views she hopes to represent.
Becky Hayton, 22, a student nurse, said that a lack of jobs and boredom were the biggest causes of discontent in the county. "I think she can make a difference," she said.