Twitter libel: Sally Bercow says she has 'learned the hard way' as she settles with Tory peer Lord McAlpine over libellous tweet
Commons speaker's wife called the ruling 'a warning to all social media users,' as McAlpine's lawyer indicates settlement will go to charity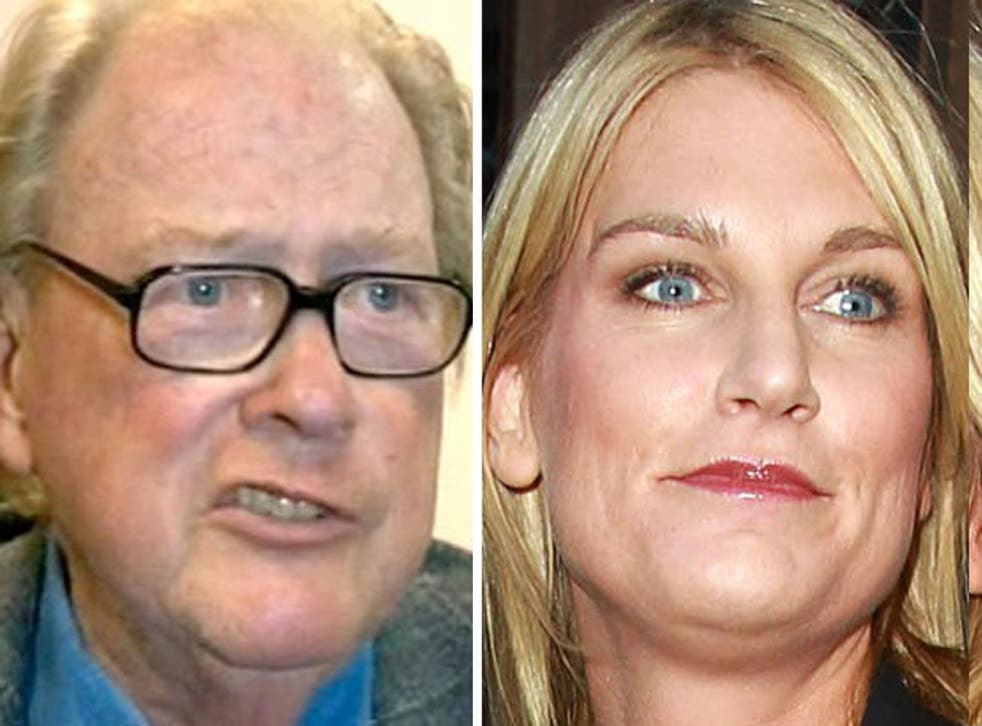 Sally Bercow, wife of the Commons Speaker, has paid damages to Lord McAlpine, after the High Court found that a tweet posted by her which falsely linked him to an allegation of child sexual abuse was highly defamatory.
The wife of John Bercow said: "I have learned my own lesson the hard way" after losing her libel battle with the Tory peer.
Mr Justice Tugendhat found that her tweet - "Why is Lord McAlpine trending? *innocent face*" - posted after Newsnight made allegations about a high-profile Tory politician, would have been understood to mean the former Tory chairman was a paedophile.
Mrs Bercow denied that the tweet, which appeared two days after the BBC programme wrongly implicated Lord McAlpine in allegations of sex abuse at Bryn Estyn children's him, was defamatory.
After Britain's most senior libel judge handed down his ruling, Mrs Bercow said: "I very much regret my tweet. I have accepted an earlier offer his (McAlpine's) lawyers made to settle the matter."
Mrs Bercow has agreed to an offer of settlement, first made by the peer in January, which is thought to be in the region of £15,000. She will donate the damages payment to a charity of McAlpine's choice.
The affair is believed to have cost the Speaker's wife, who must make a public apology in court to Lord McAlpine, around £100,000, although she will be able to claim legal expenses insurances.
The peer, who has already received six-figure payouts from the BBC and ITV, said Mrs Bercow's tweet pointed "the finger of blame" during a media frenzy.
Mr Justice Tugendhat, said in his judgment that her tweet meant "in its natural and ordinary defamatory meaning that the claimant was a paedophile who was guilty of sexually abusing boys living in care. If I were wrong about that, I would find that the tweet bore an innuendo meaning to the same effect."
The judgement would provide "both a warning to, and guidance for, people who use social media," said Andrew Reid of RMPI Solicitors, which acted for Lord McAlpine.
He said: "It highlights how established legal principles apply to social media, and how the courts take account of the particular way in which social media operates when reaching decisions on whether publications are defamatory."
The failure of Mrs Bercow to admit that her tweet was defamatory "caused considerable unnecessary pain and suffering to Lord McAlpine and his family over the past six months," the solicitor said.
Mrs Bercow, who was not in court, agreed that the ruling "should be seen as a warning to all social media users."
She said: "Things can be held to be seriously defamatory, even when you do not intend them to be defamatory and do not make any express accusation. On this, I have learned my own lesson the hard way."
Mrs Bercow said she had "promptly apologised publicly and privately to Lord McAlpine for the distress I caused him. I also made two offers of compensation."
"The High Court found that my tweet constituted a serious libel, both in its natural meaning and as an innuendo," she said. "To say I'm surprised and disappointed by this is an understatement.
"However, I will accept the ruling as the end of the matter. I remain sorry for the distress I have caused Lord McAlpine and I repeat my apologies."
Mr Reid said Mrs Bercow had "finally seen sense and has accepted an offer of settlement, which Lord McAlpine made back in January."
Guardian columnist George Monbiot agreed to do £25,000 worth of charity work over the next three years as part of an unprecedented legal settlement after he also libelled McAlpine on Twitter.
In his judgment, Tugendhat said there was no sensible reason for Mrs Bercow to include the words "*innocent face*" in her tweet, which sensible readers among her 56,000 followers would have understood to be "insincere and ironical".
He decided that her tweet "provided the last piece in the jigsaw" and allowed readers to wrongly link McAlpine with the allegation of child sexual abuse. "It is an allegation of guilt. I see no room on these facts for any less serious meaning," Tugendhat added.
Register for free to continue reading
Registration is a free and easy way to support our truly independent journalism
By registering, you will also enjoy limited access to Premium articles, exclusive newsletters, commenting, and virtual events with our leading journalists
Already have an account? sign in