Two arrested over Naomi Oni acid attack, as police investigate claims the Victoria's Secret shop assistant may have deliberately harmed herself
Man and woman released on bail after being arrested over the weekend on suspicion of causing grievous bodily harm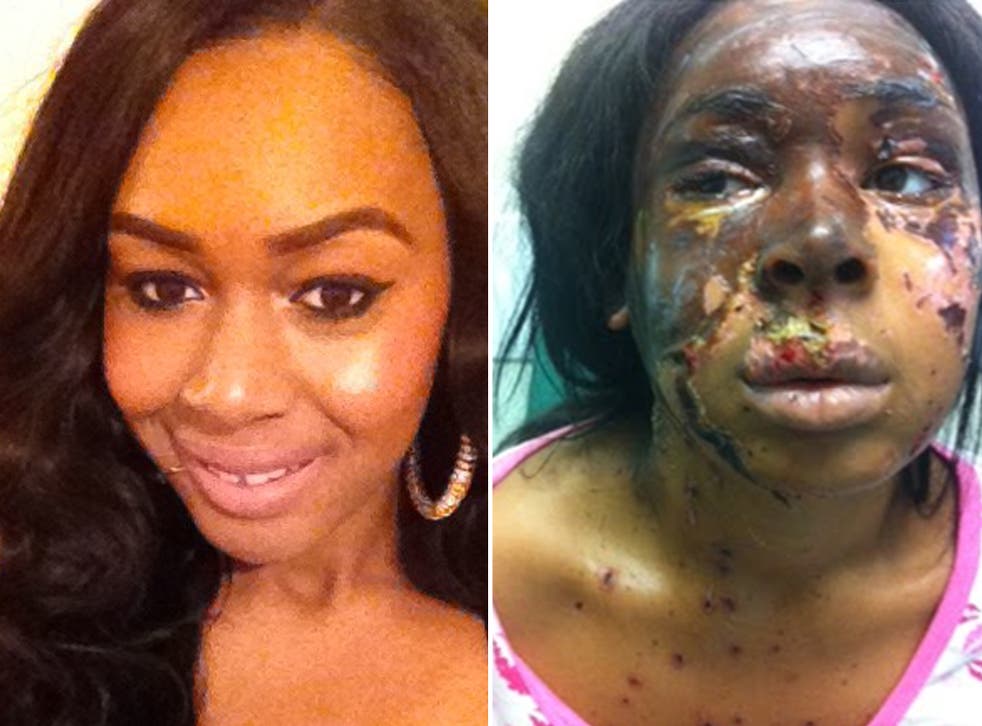 Police have arrested a man and a woman over an acid attack that left a Victoria's Secret shop assistant with horrific burns.
It is believed a 21-year-old woman and a 28-year-old man were arrested over the weekend on suspicion of causing Naomi Oni grievous bodily harm, and have subsequently been released on bail.
The news comes amid reports that police have seized Ms Oni's computer and are investigating suspicions that she may have inflicted the injuries on herself.
A Sunday Times report claims 21-year-old Ms Oni's family are concerned that detectives are spending too much time investigating the "crazy" line of inquiry that she carried out the attack herself.
The Sunday Times said the investigation is believed to be related to the fact Ms Oni had allegedly searched the internet for websites relating to acid attacks, especially those relating to the former model Katie Piper, shortly before being attacked herself.
Speaking to the Evening Standard today however, Ms Oni said she was "hurt and angry" after learning that detectives were investigating the theory she had wounded herself.
Ms Oni said: "I've only just come out of hospital after having surgery on my eye. To see this story saying that I'd done it made me so angry and really hurts. There's no way I would have done this to myself. I want the person who did this to be caught."
Ms Oni has previously told how she was five minutes from her Dagenham home in the early hours of December 30 when an attacker wearing a niqab threw a chemical substance into her face.
She was left with severe burns to her head and body, partial blindness, and spent a month a month in a burns unit at a London hospital.
Detectives have reportedly been unable to find any evidence of the attack on nearby CCTV cameras.
Speaking to the Evening Standard, the Metropolitan police confirmed that two arrests were made in connection with the incident over the weekend, adding that the 21-year-old woman arrested was not Ms Oni.
The Met also said they have traced three witnesses, including a man walking his dog and two women.
They said they are still trying to trace a black man who got off a 368 bus in the area around the same time as the attack took place.
Register for free to continue reading
Registration is a free and easy way to support our truly independent journalism
By registering, you will also enjoy limited access to Premium articles, exclusive newsletters, commenting, and virtual events with our leading journalists
Already have an account? sign in
Register for free to continue reading
Registration is a free and easy way to support our truly independent journalism
By registering, you will also enjoy limited access to Premium articles, exclusive newsletters, commenting, and virtual events with our leading journalists
Already have an account? sign in