Two men arrested after walking through Channel Tunnel from Calais
Police say Iranians Payam Moradi Mirahessari and Farein Vahdani reached Folkestone after making the 31-mile journey by foot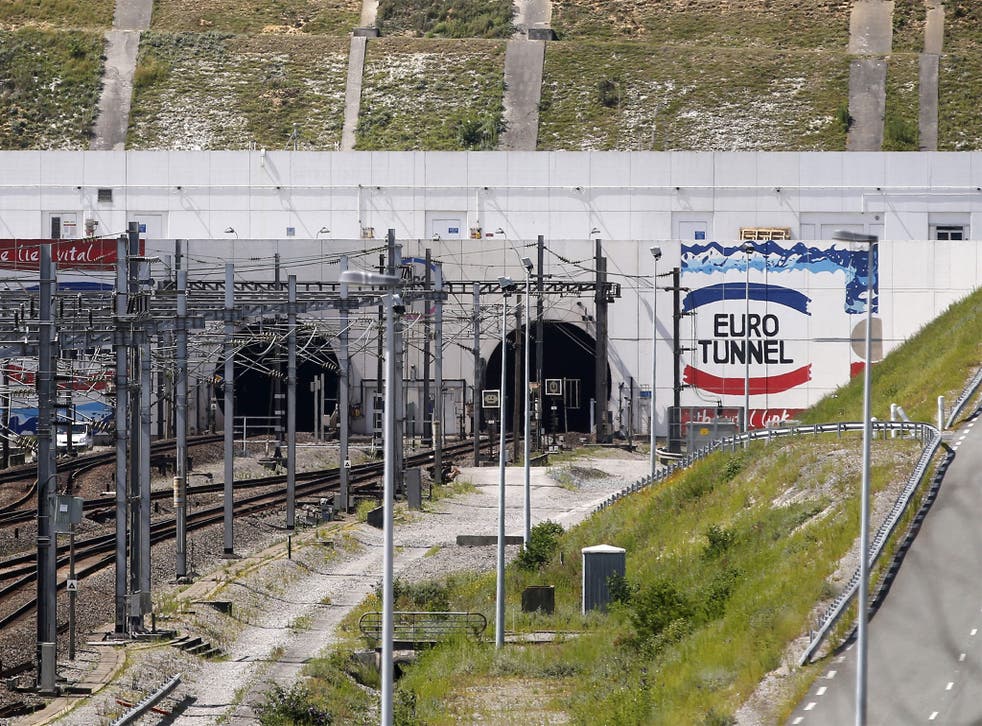 Two men have been arrested after walking through the Channel Tunnel to reach Britain.
The latest security breach in the tunnel came after a large-scale incursion of more than 100 migrants on the French side at the weekend.
Chunnel operator Eurotunnel was forced to close the tunnel early on Saturday morning after a "large and co-ordinated" group stormed the track at Calais.
Now it has emerged that two Iranians reached Folkestone, Kent, after walking through the 31-mile tunnel.
Kent Police said Payam Moradi Mirahessari, 25, and Farein Vahdani, 20, have been charged after being detained on Saturday afternoon.
They are accused of obstructing an engine or carriage using the railway, and were remanded in custody when they appeared at Medway Magistrates' Court.
In August, a 40-year-old suspected illegal immigrant from Sudan completed the same journey by walking through the tunnel.
Hundreds of security cameras and officers are based at the Calais entrance to the tunnel where trains travel at up to 100mph.
Eurotunnel officials have said ever more desperate measures are being used by migrants to try to reach Britain.
Thirteen have died attempting to cross the Channel since the start of the crisis in June. The latest was an Eritrean man in his 20s who was hit by a freight train last week.
About 5,000 migrants displaced from countries including Syria, Libya and Eritrea are believed to be camped in and around Calais.
The surge in migrants attempting to cross the Channel prompted a string of measures to increase security at the terminal, including extra fencing and the deployment of more border force search and dog teams.
At its peak, the number of attempts to board lorries or trains was around 2,000 a night, but that has since fallen.
The crisis in Calais is part of a wider migrant surge into Europe from countries in North Africa and the Middle East.
Last month, Prime Minister David Cameron announced plans to take 20,000 people from camps in the Syrian region.
It came after pressure to admit more people from the war-ravaged country following the publication of photographs of three-year-old Aylan Kurdi, who drowned with his mother and brother trying to cross from Turkey to Greece by boat.
Press Association
Register for free to continue reading
Registration is a free and easy way to support our truly independent journalism
By registering, you will also enjoy limited access to Premium articles, exclusive newsletters, commenting, and virtual events with our leading journalists
Already have an account? sign in