Two men avoid jail for sex acts with 14-year-old girls 'because they were consensual'
Lee Pollard and Mark Allen receive suspended sentences for engaging in sexual activity with someone under the age of 16
Saturday 23 December 2017 23:09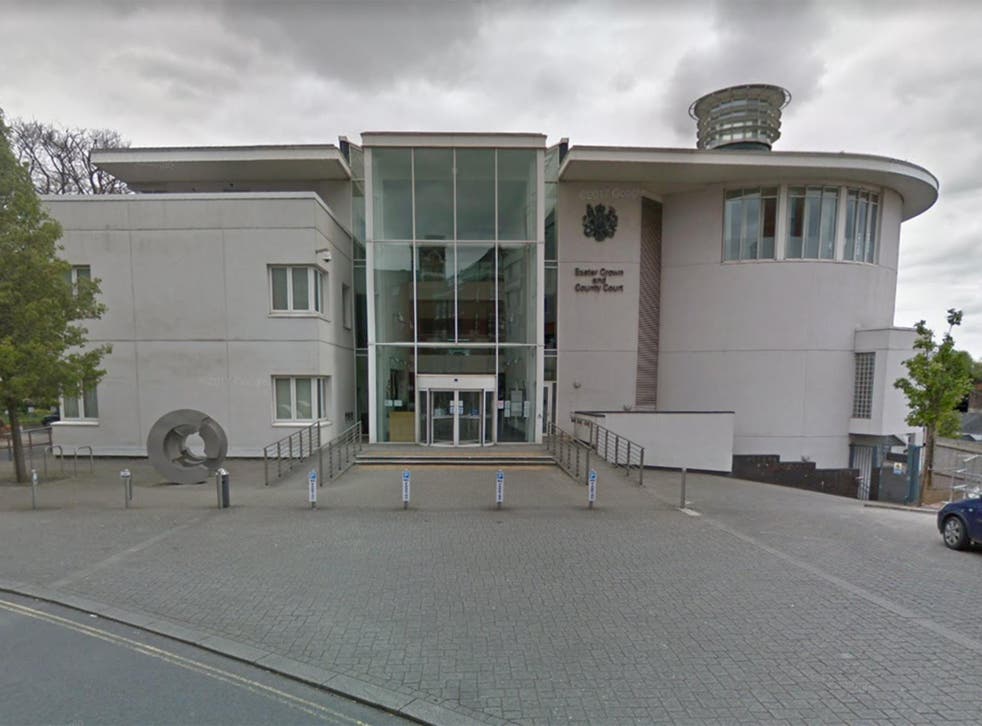 Two men involved in sexual activity with a pair of 14-year-old girls after giving them alcohol and amphetamines have reportedly been spared jail after it was deemed "consensual".
Lee Pollard and Mark Allen, both of whom are 26, received suspended sentences for engaging in sexual activity with someone under the age of 16.
The two girls, who cannot be named for legal reasons, were visiting a friend's sister's flat in Devon.
They were "messing around in bikinis" and drinking alcohol, when Pollard and Allen turned up with more drinks and amphetamines, Exeter Crown and Country Court was told.
The visit soon descended into an "orgy", and the judge said the girls "must accept a degree of responsibility" because they were "almost naked" when the men arrived, and that the sex acts were "consensual", the Daily Mail reported.
"They must accept a degree, and I underline the word degree, of responsibility for how this evening worked out," Judge Graham Cottle said.
"It would be quite wrong to see these sentences as any sort of criticism of the girls or condoning of your actions."
World news in pictures

Show all 50
But the mother of one of the girls said she was "horrified" by the judgement.
"My daughter went out expecting to be in the company of females, she had no idea these men would turn up," she said. "I very much doubt she would have gone if she thought that was the case.
"She was not in a fit state to consent to anything and I'm appalled that the judge has deemed this to be possible."
Pollard and Allen were both given 15-month prison sentences, suspended for two years and were ordered to go on a sex offenders' rehabilitation course.
Allen was also given 125 hours of unpaid community work.
Register for free to continue reading
Registration is a free and easy way to support our truly independent journalism
By registering, you will also enjoy limited access to Premium articles, exclusive newsletters, commenting, and virtual events with our leading journalists
Already have an account? sign in
Register for free to continue reading
Registration is a free and easy way to support our truly independent journalism
By registering, you will also enjoy limited access to Premium articles, exclusive newsletters, commenting, and virtual events with our leading journalists
Already have an account? sign in