Tycoon Scot Young at centre of Britain's most high-profile divorce accused of engineering 'sham' bankruptcy to hide vast wealth
Telecoms magnate struggles to explain why several creditors to whom he owes millions of pounds are still funding his lifestyle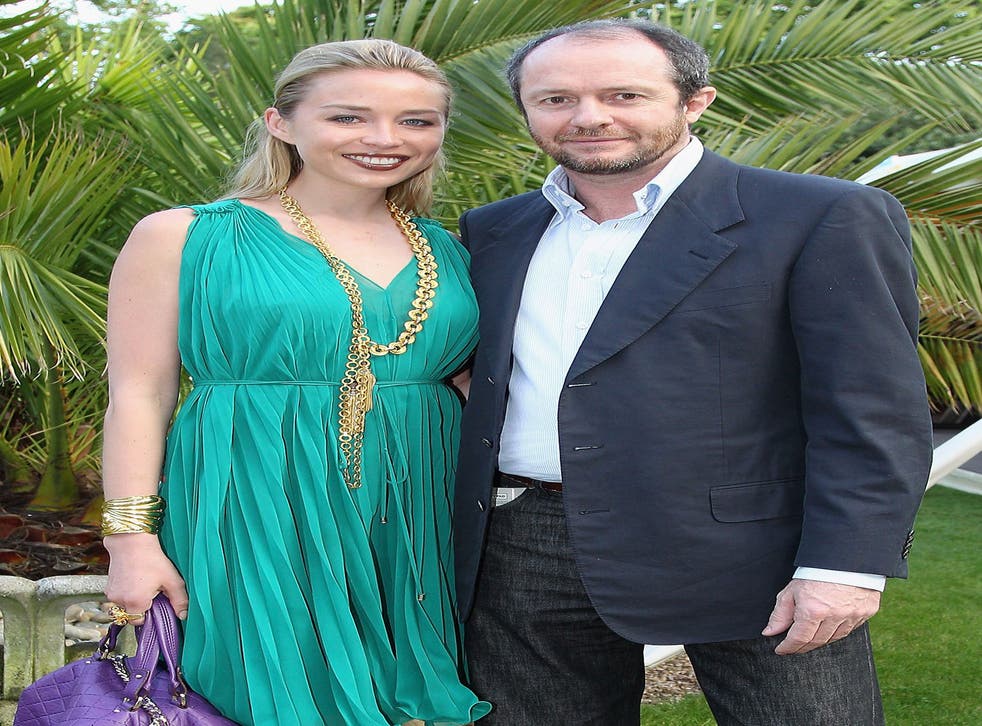 A tycoon at the centre of Britain's most high-profile divorce, who claims he is penniless and unable to provide for his family, has been accused of engineering a "sham" bankruptcy to hide his vast wealth in offshore tax havens, the High Court heard today.
Scot Young, a property and telecoms magnate who claims he lost a fortune just as his marriage collapsed in 2006, struggled to explain why several creditors to whom he owes millions of pounds are still funding his lifestyle.
The High Court heard companies and entities owned by Jonathan Brown, a smoked salmon businessman who Mr Young claims he owes £3.3 million, have recently sent money to the 51-year-old through third parties.
Stephen Kay, another creditor to "Project Moscow" – an alleged disastrous Russian property deal that Mr Young has previously cited as a cause in his financial demise – has also provided him with support.
Rex Howling QC, acting for Mr Young's estranged wife Michelle, 49, said: "Jonathan Brown and Stephen Kay are in litigation with you yet they are still providing you with financial support."
Mr Young replied: "These guys….I begged them to help the family…."
Mr Howling said: "Why would he (Brown) feel the need to continue to help you? You are in litigation with him in Miami, in France. He would have every reason to be fed up with you, wouldn't he, because he is supposed to be a debtor to Project Moscow? Why would he remain friends with you if you owe him £3.3 million?"
Mr Young replied: "Mr Brown was initially very unhappy with me…but now we are close friends."
Mr Howling replied: "The whole debt is a fabrication, isn't it Mr Young…this is all part of a sham?"
Mr Young replied: "Absolutely not….He's obviously…he's obviously…he's a very good friend."
The court later heard that all the debts to investors in Project Moscow have been paid off, including more than £4 million to the daughter of deceased Russian oligarch Boris Berezovsky, a close friend of Mr Young.
The tycoon, who was declared bankrupt in 2010, repeatedly directed Mr Howling to question the lawyer who constructed the deal, Stephen Jones from offshore specialists Jirehouse Capital, who is due to give evidence about the matter next week.
Mr Jones has made an application to exclude the press from the proceedings to "protect the confidentiality" of his clients. The application will be opposed by The Independent.
Earlier, the judge suggested he was minded to link Mr Young to a major £200 million property development in central London.
"Project Mayfair" at 56 Curzon Street was recorded as an asset of the bankrupt tycoon in a 2006 schedule of his holdings held by commercial law firm Fox Williams, which was uncovered by investigators employed by Ms Young.
Emails also recovered from a wiped laptop Mr Young gave to one of his daughters in 2008 were read out in court.
One alleged Mr Young was looking to buy £40 million of shares in a Jersey-based company through "Fortdale Properties Ltd", that was ultimately under "control of the International Family Fund", another venture mentioned in separate emails.
Mr Justice Moor said: "It's beginning to look like, Mr Young, that you were intending to buy the shares in Arden Ltd through the use of Fortdale Properties Ltd."
Mr Young denied owning any interest in Project Mayfair. Later, Mr Justice Moor added: "There is a link in relation to Curzon Street. I will have to make a finding of fact about it."
Mr Young was also accused of "defrauding the Bank of Scotland" (HBOS) after claiming he wrongly told his corporate law firm Fox Williams that he owned three million shares in the telecoms giant o2, in order to secure a loan from HBOS to buy a luxury beachfront property in Miami.
In tense exchanges with the judge, Mr Young refused four times to say whether he had lied about owning £6 million of shares.
Mr Howling said: "If you didn't own these shares then you are defrauding the Bank of Scotland. If it's not fraud, what is it?"
Mr Young asked the judge to put questions about the matter to his former lawyer Paul Osborne when he gives evidence next week.
Mr Young, who is originally from Dundee and is representing himself, was jailed for a "flagrant and deliberate" contempt of court earlier this year after repeatedly failing to disclose the mysterious disappearance of his extraordinary wealth.
Two attendance notes of lawyers' meetings that described Mr Young as the "beneficial owner" and "shareholder" of BTG Europe were also read out in court today.
The tycoon has always claimed he held no interest in the company and repeated his denials today. Mr Howling QC said: "Why else would you be recorded as being part of that empire?"
Mr Justice Moor said: "I'm not quite sure why you'd be there at all if you weren't involved."
Mr Young said: "I am not lying."
The court also heard there was more than £150 million "flushing" through some of Mr Young's bank accounts that remained unaccounted for.
The businessman replied: "You can't make money disappear, my Lord."
Some of Britain's best-known business leaders, including billionaire Topshop owner Sir Philip Green, are due to give evidence later in the hearing on behalf of Mr Young.
During the hearing today, the magnate also said he could not recall why he had invested one million Euros in a Finnish-based company called Liekki Oy, which the court heard now holds lucrative patents in laser technology.
Mr Young denied holding an interest in the company and said it was linked to Mr Kay. However, Mr Howling read out other emails and attendance notes that he said showed the magnate had "command and control" of the company.
Mr Justice Moor said: "On the face of it, Mr Young, it is inconsistent, isn't it? Mr Kay should have been doing this."
Mr Young repeated his denial in relation to Liekki Oy.
The case continues.
Register for free to continue reading
Registration is a free and easy way to support our truly independent journalism
By registering, you will also enjoy limited access to Premium articles, exclusive newsletters, commenting, and virtual events with our leading journalists
Already have an account? sign in
Register for free to continue reading
Registration is a free and easy way to support our truly independent journalism
By registering, you will also enjoy limited access to Premium articles, exclusive newsletters, commenting, and virtual events with our leading journalists
Already have an account? sign in