Ukip councillor Terence Nathan says 'Remainers should be killed until Article 50 invoked'
Terence Nathan has apologised for the comments saying they were 'intended to be taken with a pinch of salt'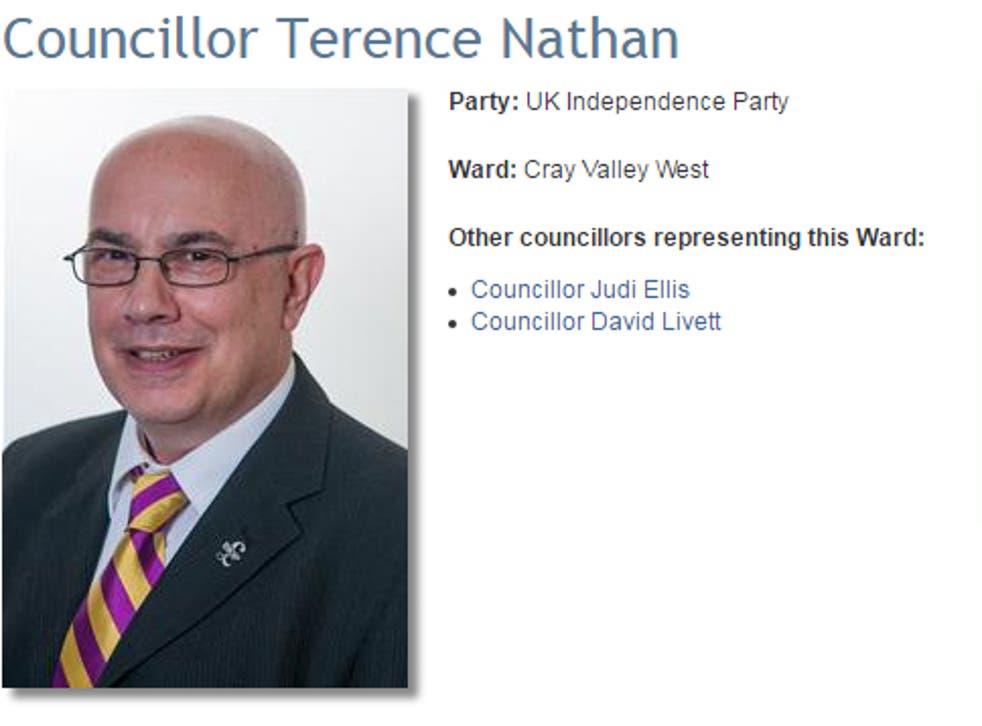 An investigation has been launched after a Ukip councillor made comments on Facebook suggesting those who voted Remain in the EU referendum should be killed.
The comments appeared on Terence Nathan's Facebook page, councillor for Cray Valley West in Bromley, on Tuesday night.
The post, written in response to a news article referring to legal efforts against the Brexit vote, mentions Article 50 of the Lisbon Treaty, which when triggered would initiate the UK's departure from the EU.
Mr Nathan wrote: "Time to start killing these people till article 50 is invoked", adding "perhaps remainers will get the message then."
After another Facebook user raised concern over Mr Nathan's rhetoric, he replied in a second comment: "Not threatening anyone, no need for threats just a bullet."
Mr Nathan has since apologised for the comments saying: "My comments were only intended to be taken with a pinch of salt.
"I did not think anyone would take it seriously but some obviously have and I greatly regret this. It was honestly intended as a ridiculous overstatement.
"Anyone would tell you that I hold dear both respect and democracy. I would never have ever seriously have advocated such violence.
"I apologise for any offence taken as it was never my intention."
Police and council officials have said they are looking into the remarks.
Brexit reactions – in pictures

Show all 10
A Bromley Council spokesman said: "The Council has launched an investigation into the alleged comments made but it would not be appropriate to comment further at this stage."
Bromley Metropolitan Police Service said: "Police in Bromley are aware of comments apparently posted online by a Bromley Councillor. Enquiries into this matter are ongoing."
A screenshot of the Facebook comments has been posted into the online group "Worrying Signs", which has been set up to record incidents of abuse following the Brexit vote.
Register for free to continue reading
Registration is a free and easy way to support our truly independent journalism
By registering, you will also enjoy limited access to Premium articles, exclusive newsletters, commenting, and virtual events with our leading journalists
Already have an account? sign in
Register for free to continue reading
Registration is a free and easy way to support our truly independent journalism
By registering, you will also enjoy limited access to Premium articles, exclusive newsletters, commenting, and virtual events with our leading journalists
Already have an account? sign in