Urban criminal gangs setting up drug hotlines to expand operations into deprived seaside resorts, says National Crime Agency
The agency says that more than 180 gangs have pushed their operations into rural and coastal towns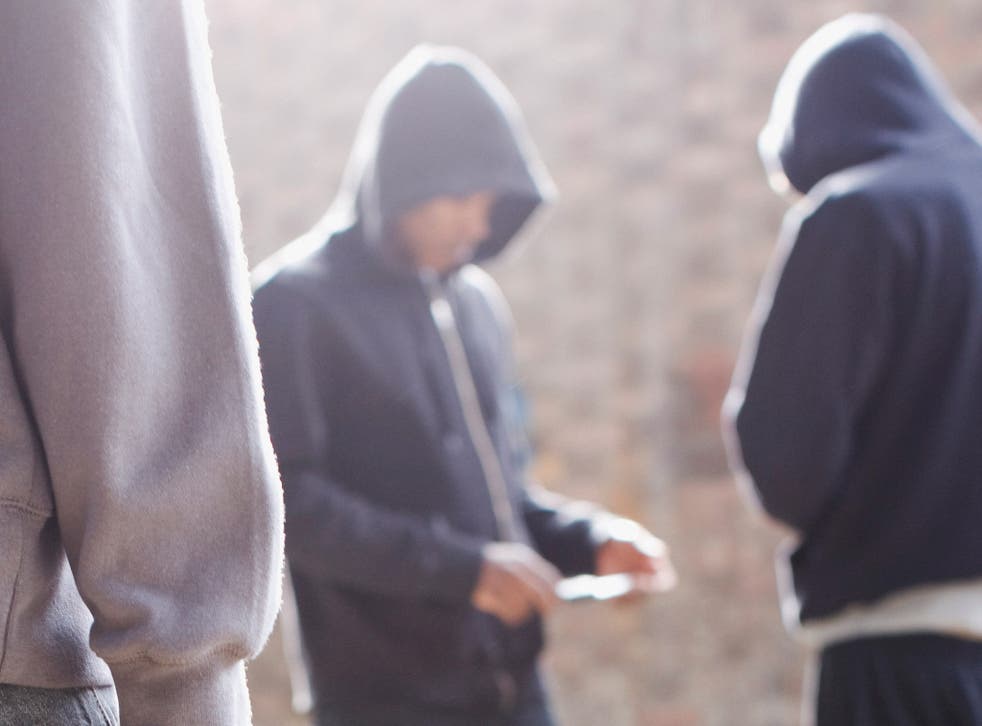 Urban criminal gangs are setting up dedicated drugs hotlines and using sophisticated marketing campaigns for a rapid expansion of their operations into deprived seaside resorts, the National Crime Agency have said.
Groups target vulnerable addicts or start sexual affairs with young women to coerce them into opening up their homes as bases for new heroin and crack cocaine operations in their target towns in a process known as "cuckooing", the agency said.
Gangs then employ marketing tools such as distributing business cards, sending around mass text messages to known addicts and introductory buy-one-get-one-free offers to secure customers in their new areas and build up dependency on the gang.
The agency says that more than 180 gangs have pushed their operations into rural and coastal towns where they have side-lined smaller rivals or exploited police operations against local gangs, according to the report. Local boys – commonly aged aged 14 to 17 - are recruited as drugs runners, with gifts and drugs to ensure their initial loyalty.
Some of the dedicated drugslines have been used for more than a decade and become such a strong brand identifier for the gang that they can be sold on for around £25,000 to another franchise, the agency said. It said the price would be much higher if it were not for "non-competition agreements" included as part of the sale of the number.
One such operation was said to have netted a drugs gang £21,000 a week, according to the report, and it was common for an established line to have more than 10,000 calls in a month. A gang can have multiple lines in different areas.
The tactic – known as county lines by police – has been seen to be used most often with deprived seaside towns. Other places targeted have included commuter towns with strong transport links to the gang's urban strongholds, according to the intelligence assessment.
The Independent joined a police raid two years ago which led to the arrests of ten alleged members of the Woolwich Boys gang in southeast London, which had been operating a drugs ring in the north Kent town of Gillingham.
The raids followed a three-and-a-half month operation that had seen teenage couriers shuttling crack cocaine hidden under their clothes to a series of rented houses in Gillingham, Kent, on the commuter train network. It emerged that the gang had taken over the homes of drug users to run their operations.
Often the gang will run at least two houses, one to run the dealing operation and another as a resting and resupply centre. A former London senior drug dealer, jailed for seven years after being caught during a drugs operation in an Essex coastal town, has told this newspaper that such operations had fuelled inter-gang tensions in the capital because of the expensive "bling" flaunted by senior gang members from the lucrative operation.
Ian Cruxton, National Crime Agency Director of Organised Crime said: "County lines is one way for high level members of criminal groups to try to distance themselves from law enforcement attention. The NCA and police forces are determined not to let them do that.
"We know that gangs target local children who are unknown to social services and in their eyes are less likely to attract police attention."
Register for free to continue reading
Registration is a free and easy way to support our truly independent journalism
By registering, you will also enjoy limited access to Premium articles, exclusive newsletters, commenting, and virtual events with our leading journalists
Already have an account? sign in