U-turn leaves Guantanamo Bay 9/11 trials in disarray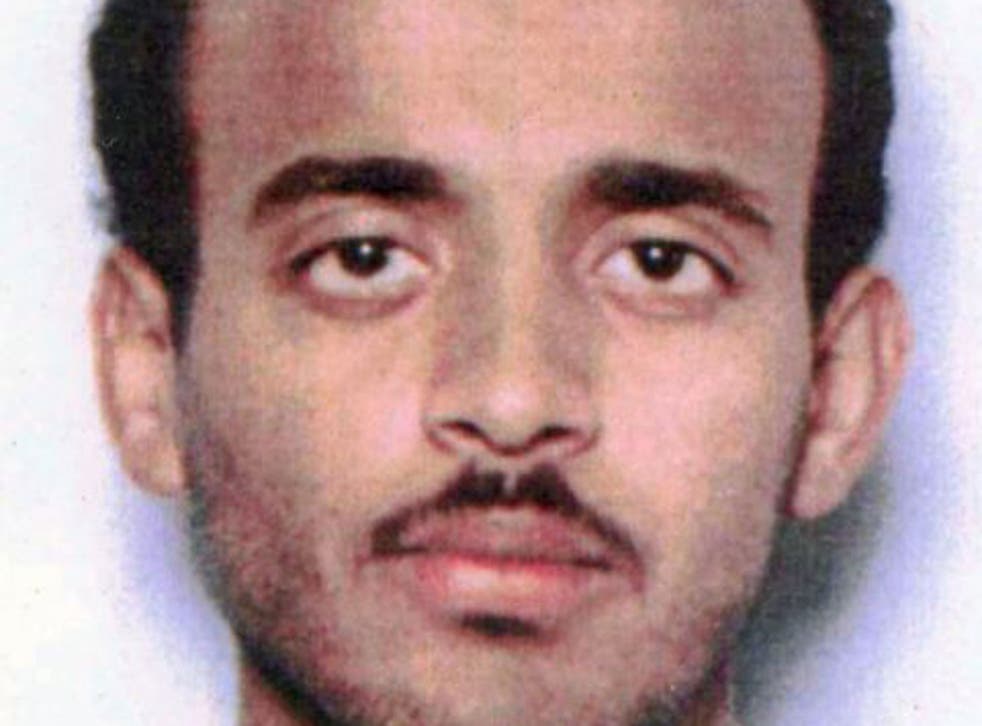 The Guantanamo Bay trials are in such disarray that nobody may ever be convicted of the 9/11 attacks in New York and Washington, it emerged today.
The US military base's chief prosecutor, Brigadier General Mark Martins, announced this week that he had asked the Pentagon to drop conspiracy charges against the five men awaiting trial for their part in the 2001 atrocity. The U-turn comes in the wake of an appeal court overturning one existing conviction and looking set to do so for another. Speaking to The Independent, defence lawyers insisted the prosecution was refusing to admit the severity of the move, which they say could fatally undermine the case against five men accused of orchestrating the 2001 attacks on the World Trade Center and the Pentagon – as well as weakening all previous convictions.
"It is a much bigger deal than they are making it out to be," said Cheryl Bormann, a lawyer for defendant Walid bin Attash. "It is going to make their case far more difficult to prove." She added that demonstrating intent to murder was far more challenging than proving conspiracy.
Along with lawyers for Mustafa Ahmad al-Hawsawi and Ammar al-Baluchi, Ms Bormann insisted that it would make it harder to convict those accused of supporting roles.
Bin Attash is suspected of selecting and training several of the hijackers. Along with Khalid Sheikh Mohammed, Ramzi bin al-Shibh, al-Hawsawi and al-Baluchi, he is accused of conspiring to carry out and of executing the 9/11 attacks. Al-Hawsawi's attorney, Commander Walter Ruiz, said: "The withdrawal of the conspiracy charge essentially removes the heart of the body of charges currently pending" against his client. Ms Bormann added: "The prosecutor has been forced to recognise the cases they are challenging are unravelling. I would urge General Martins not to wait until the cases go to the appellate court but actually do his job as prosecutor and dismiss these charges now, as well as recognise the Military Commissions system in its entirety is unfair." Of the 779 men originally incarcerated at Guantanamo Bay, just seven have been found guilty of crimes. Today 166 detainees are still being held at the military base on the island of Cuba, with many, such as the last British inmate, Shaker Aamer, cleared for release.
In October last year the US Court of Appeals threw out the conviction of Salim Hamdan, who was accused of being Osama bin Laden's driver, citing that providing material support was not a war crime under international rule of law. After submitting his recommendation to withdraw the conspiracy count, Brigadier General Martins said it would leave a "clear path forward", removing a potential legal challenge. He added: "The remaining charges are well-established violations of the law of war and among the gravest forms of crime recognised by all civilised peoples. This action helps ensure the prosecution proceeds undeterred by legal challenge." But defence lawyers said it would leave a hole in the prosecution's case and make it harder to try people who were not linked specifically to the attack.
The Military Commissions system – set up to try non-Americans suspected of involvement in 9/11 – has already been accused by human rights experts of being illegal and failing to provide basic legal rights to the defendants. Lawyers have complained about the lack of disclosure from the prosecution, say client confidentiality rights are being breached and that funding for investigators or expert witnesses is not forthcoming.
Register for free to continue reading
Registration is a free and easy way to support our truly independent journalism
By registering, you will also enjoy limited access to Premium articles, exclusive newsletters, commenting, and virtual events with our leading journalists
Already have an account? sign in
Register for free to continue reading
Registration is a free and easy way to support our truly independent journalism
By registering, you will also enjoy limited access to Premium articles, exclusive newsletters, commenting, and virtual events with our leading journalists
Already have an account? sign in