Teenager jailed after leaving 16-year-old disabled for life in attack with Walking Dead-inspired weapon
John Callis-Woolsey repeatedly struck younger victim over the head then celebrated by dancing, say police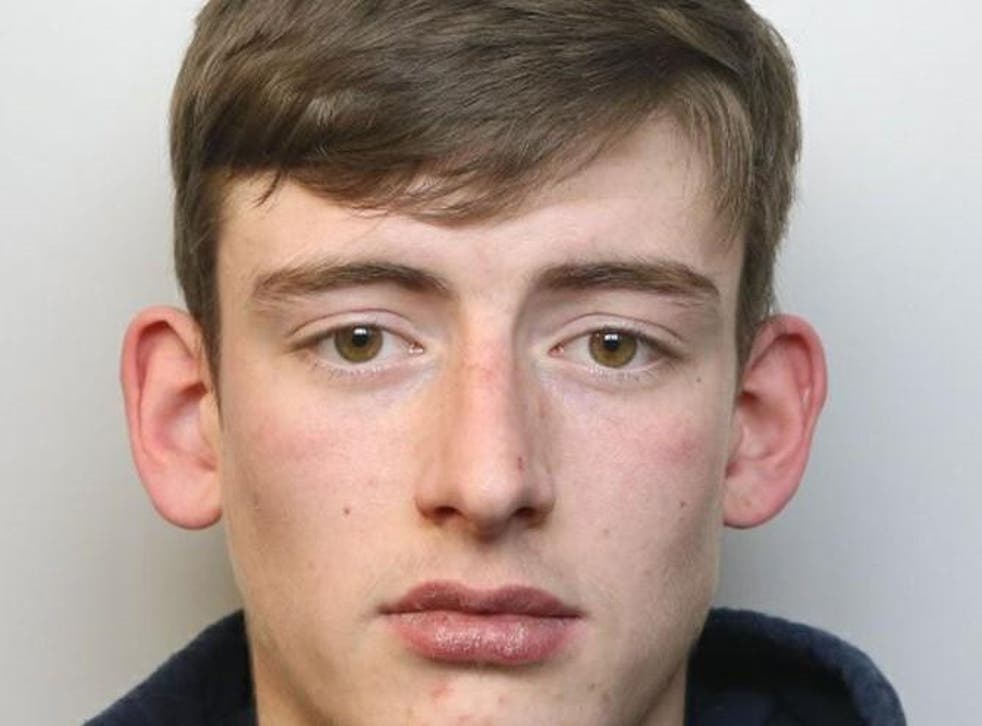 A teenager who left another boy permanently disabled after bludgeoning him over the head with a Walking Dead-style baseball bat studded with 24 nails has been jailed.
John Callis-Woolsey repeatedly struck his 16-year-old victim with the makeshift weapon which he had created after seeing something similar on the zombie-filled television series.
The beating was so severe that the boy - who cannot be fully identified for legal reasons - was left with permanent brain damage. He now needs a frame to walk.
Afterwards, Callis-Woolsey, 18, was seen performing the so-called floss dance, a celebratory jig best known for its popularity in the video game Fortnite.
He was jailed for eight years following a hearing at Derby Crown Court on Thursday.
UK news in pictures

Show all 50
The attack was carried out in a community garden in the village of Middleton-by-Wirksworth in Derbyshire after the two had agreed to meet over a minor dispute, the court heard.
In what police called an act of "extreme violence", Callis-Woolsey smashed the younger boy over the head three times without warning.
So serious were the injuries that, though the victim remained conscious, he had to be airlifted to hospital in Nottingham where he remained for nine months.
The bat, itself, police later discovered, had the word Lucille daubed onto it – the name given to a similar weapon in The Walking Dead.
In the statement the victim's mother said he had "had his future taken away from him".
Referring to the fact the attacker appeared to have been inspired by on-screen violence, she said: "I would like the producers and creators of such programmes to know the influence the content has on immature minds.
"The assault has changed our lives forever. My son is serving a life sentence and doctors have advised that he will remain disabled for the rest of his life."
Callis-Woolsey, from Middleton-by-Wirksworth, admitted causing grievous bodily harm with intent. Another teenager, Kyle Cullan, of Wirksworth, was jailed for 12 months after admitting conspiracy to commit robbery.
Speaking after the hearing, Detective Constable Derek Ellis, of Derbyshire Police, said: "This was an act of extreme violence which was planned, orchestrated and carried out by a teenager for a somewhat trivial matter.
"His actions that night have dramatically altered the course of two young and bright promising lives, one of which was his own.
"The victim and his immediate family have had to come to terms with the consequences of that night. Their fight, spirit and support for each other has been nothing short of admirable."
Register for free to continue reading
Registration is a free and easy way to support our truly independent journalism
By registering, you will also enjoy limited access to Premium articles, exclusive newsletters, commenting, and virtual events with our leading journalists
Already have an account? sign in
Register for free to continue reading
Registration is a free and easy way to support our truly independent journalism
By registering, you will also enjoy limited access to Premium articles, exclusive newsletters, commenting, and virtual events with our leading journalists
Already have an account? sign in