Wayne Couzens: The Met police officer who pleaded guilty to murder of Sarah Everard
Police officer could face whole life sentence after also admitting rape and kidnap of 33-year-old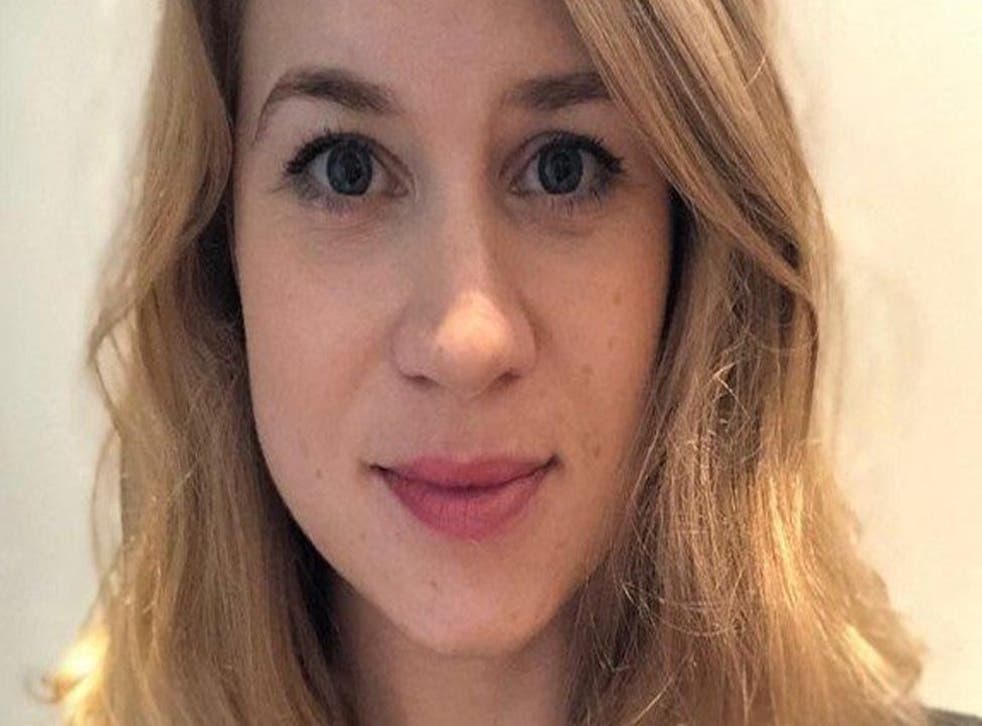 The serving Metropolitan Police officer who kidnapped, raped and murdered marketing executive Sarah Everard was sentenced at the Old Bailey in London on Thursday.
Wayne Couzens, 48, has pleaded guilty to the charges against him and faces life in prison following the harrowing murder that rocked the nation and sparked fresh calls for tougher police action on violence against women.
At the beginning of Couzens's two-day sentence hearing on Wednesday, the court heard how the married father-of-two used his Metropolitan Police-issue warrant and handcuffs to snatch Ms Everard, 33, off a dark street in south London on 3 March as she walked home from a friend's house in Clapham, south London.
Couzens, a firearms officer, told Ms Everard, described by her family as a "shining example to us all" who "brought so much joy to our lives", she had broken lockdown rules in a "fake Covid arrest" and bundled her into his car.
Having finished a 12-hour shift at the American embassy that morning, Couzens drove Ms Everard to a secluded rural area near Dover in Kent, where he parked up and raped her.
Ms Everard, who was originally from Durham but lived in Brixton, south London, had been strangled with Couzens's police belt by 2.30am the following morning.
Couzens burned her body in a refrigerator in an area of woodland he owned in Hoads Wood, near Ashford, before dumping the remains in a nearby pond.
He was arrested at his home in Deal, Kent, after police connected him to a hire car he used to abduct Ms Everard, whose remains were found by police dogs on March 10.
Couzens was sacked from the force after he pleaded guilty in July to her kidnap, rape and murder.
On Wednesday, Ms Everard's parents and sister condemned her killer as a "monster" as he sat quaking in the dock of the Old Bailey with his head bowed for the start of his sentencing.
Reading a statement to the court, Ms Everard's mother, Susan Everard said her daughter "spent her last hours on Earth with the very worst of humanity."
"She lost her life because Wayne Couzens wanted to satisfy his perverted desires," she said.
In July, it emerged that Couzens had been accused six years earlier of indecent exposure. The Independent Office for Police Conduct launched an investigation into whether or not Kent Police handled the incident properly.
He was also accused of indecent exposure in south London just days before he would go on to murder Ms Everard.
Couzens pleaded guilty to kidnapping and raping Ms Everard at the Old Bailey on 8 June, when he also accepted responsibility for her death. His sentencing began on Wednesday.
A month later, on 9 July, he pleaded guilty to her murder and faces life behind bars.
The court heard how Couzens hired a car and bought a roll of self-adhesive film advertised as a carpet protector in the days prior to the murder.
The defendant, who was a serving police officer at the time, had continued to work despite a complaint of indecent exposure three days before Ms Everard's murder.
Couzens was accused of exposing himself in front of a woman at a fast food restaurant in south London on 28 February. The incident was recorded on CCTV and reported to the Met Police by restaurant staff that night.
At the time, Couzens had been working as a diplomatic protection officer in a Westminster-based unit in the Met which protects high-profile individuals and buildings in London. He had been primarily guarding embassies.
He had been working a 12-hour shift at his base in West Brompton, west London, the day before Ms Everard's disappearance.
The Met Police have said he was not on duty at the time of Ms Everard's disappearance.
On 5 March, the police officer, who was due to be off until 8 March, reported to work that he was suffering with stress. He emailed his supervisor the following day, saying that he no longer wanted to carry a firearm.
Couzens, who was born in Dover in 1973, had also served in the in the 3rd battalion of the Army Reserves for two years from 2002.
The defendant began working for the police later in life. Couzens worked as a mechanic in his family's garage in Dover for more than two decades, beginning as an apprentice in 1990 until 2011. His older brother, David Couzens, is also a police officer who joined the force in 1999.
He was working as a traffic officer with Kent Police in Folkestone by 2008 before joining the Civil Nuclear Constabulary and worked at the Dungeness Nuclear Power station in Kent.
He transferred to the Met Police in 2018, working in the Parliamentary and Diplomatic Protection Command.
Additional reporting by Press Association
Register for free to continue reading
Registration is a free and easy way to support our truly independent journalism
By registering, you will also enjoy limited access to Premium articles, exclusive newsletters, commenting, and virtual events with our leading journalists
Already have an account? sign in