West Midlands gang who hid behind umbrellas to steal £177k from 13 shops jailed for 27 years
The gang stole £145,000 in cash, £2,000 in cigarettes and cars valued at £30,000 during their crime spree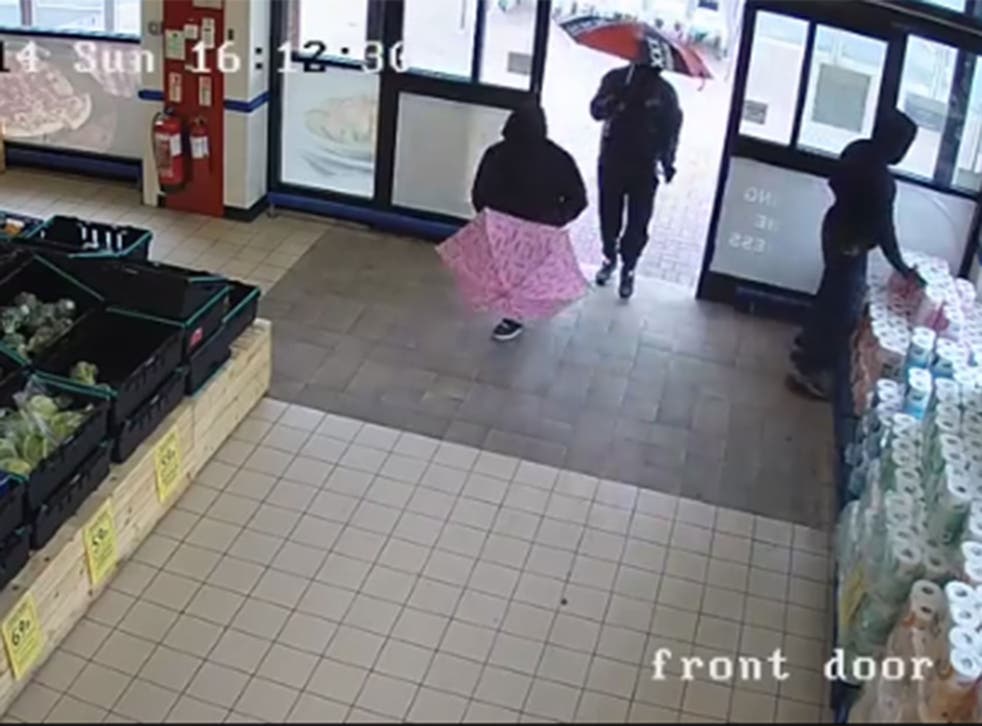 Armed gang members who used umbrellas to hide their identities as they embarked on a crime spree that saw them steal £177,000 from shops and supermarkets across the West Midlands have been jailed for more than 27 years.
The gang known as "The Closing Time" gang, due to the time they chose to carry out their robberies, stole money and goods from 13 different shops during a 53-day crime spree between 11 April and 2 June 2014.
The gang members were eventually caught after an Asda in Coseley was targeted and a weapon was found at the supermarket that linked the men to the crimes.
The houses of Ashleigh Evans, 26, Marcus Morgan, 21, Liam Bell, 19, and 22-year-old Trea Richardson were subsequently searched and Farmfoods cashbags, £2,500 in cash and coats worn by the men were found.
Richardson and Bell were arrested at the time the warrants were executed; Evans was detained after flying back from Amsterdam, while Morgan went on the run for five months before being caught last November.
The men were finally jailed for a total of 27-and a half years at Birmingham Crown Court last Friday.
Speaking after the decision, Detective Sergeant Rich Whitehouse from Force CID said: "The money and value of goods stolen − while significant − is nothing compared to the impact these offences have had on the staff members of the targeted premises.
"These offences were carefully planned and the group went to great lengths to conceal their involvement − often using umbrellas as cover when walking from the street to the shops, so as not to draw attention to their face coverings.
"I hope the sentences handed to these individuals will bring some comfort to those affected by their actions, who we hope can now begin to put the distress of what happened behind them, safe in the knowledge that these dangerous criminals will be behind bars for a considerable length of time."