Westminster abuse inquiry: 'I found rent boys to entertain top Tory politicians in the 1980s', claims former party activist
The chairman of the Stroud Young Conservatives in the early 1980s says he was given money to 'fetch some entertainment'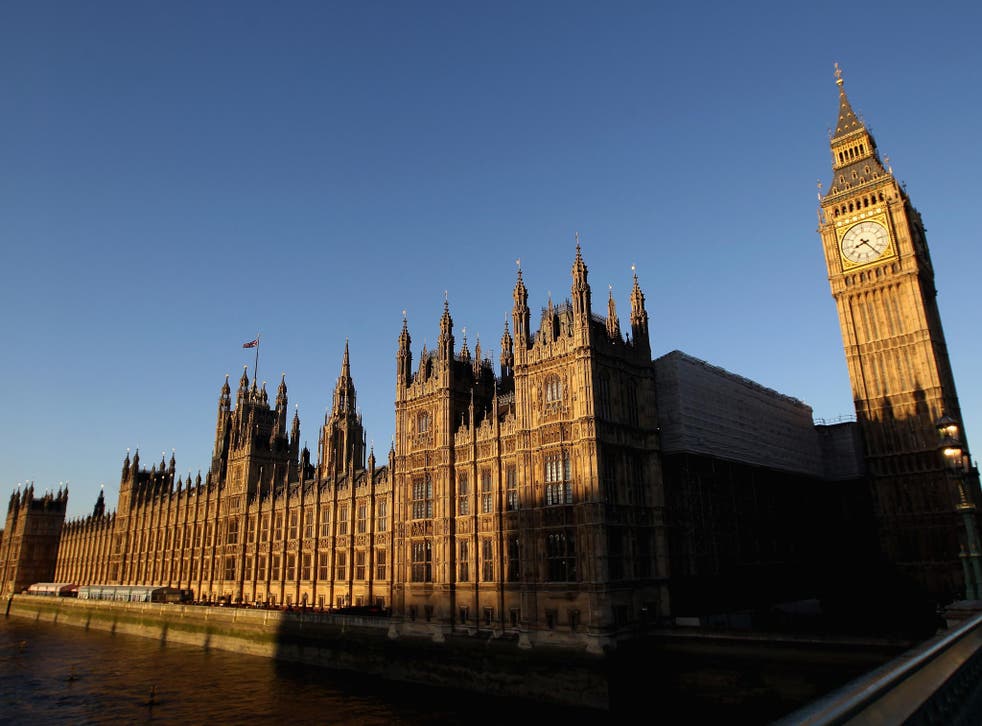 A former Tory activist who claims to have been personally involved in finding rent boys to 'entertain' eminent Conservative politicians in the 1980s has offered to give evidence to the Butler-Sloss inquiry into sex abuse.
Anthony Gilberthorpe, who chaired the Stroud Young Conservatives in the early 1980s, has told the Sunday Mirror that during the Conservative annual conference in Blackpool, in 1983, he was given "about £120" by the then chairman of the Scottish Conservatives, Dr Alistair Smith, who told him: "Go and fetch some entertainment."
He said that it was "a norm" at that time that some older members of the Tory party would hold parties at which young men – often under 21, which was then the age of consent for gay sex – were paid to take part.
He gave the newspaper the names of several Conservative politicians who he alleged were at these parties, including the then Attorney General, Michael Havers, who was the brother of Elizabeth Butler-Sloss, the judge who has been given the task of leading the inquiry. The four whose names were published by the Sunday Mirror – Smith, Havers, Keith Joseph and Rhodes Boyson – are all dead. The newspaper says that Mr Gilberthorpe also named one politician who is still a serving minister, and two who served as Cabinet ministers under Margaret Thatcher.
But David Mellor, who was a Home Office minister in 1983-87, dismissed the allegations. "This is chap who is annoyed that he was not chosen as a Tory candidate," he told the BBC's Andrew Marr programme. "He has now found these names, improbable names – Rhodes Boyson: I don't see Rhodes Boyson with little boys. Michael Havers! Heavens above! I think this is now open season because of a pretty dodgy dossier presented to Leon Brittan by a Tory back bencher, which had very little substance in my view."
Mr Mellor admitted that he had never seen the dossier that was handed to the former Home Secretary in 1983 by the backbench MP, Geoffrey Dickens.
"The interesting thing about that dossier is that nobody who is commenting on it has ever seen it," he said.
This is not the first time that Mr Gilberthorpe has co-operated with the Sunday Mirror on a Tory sex scandal. In October 1997, he allowed his flat in York to be used by a Tory MP Piers Merchant, who had told his wife that he was going to the Conservative annual conference, when he was actually meeting an 18-year-old woman who had helped out in his constituency.
Mr Gilberthorpe secretly taped their liaison and, when the scandal broke, Mr Merchant – who died in 2009 - resigned from the Parliament. He later joined Ukip.
Register for free to continue reading
Registration is a free and easy way to support our truly independent journalism
By registering, you will also enjoy limited access to Premium articles, exclusive newsletters, commenting, and virtual events with our leading journalists
Already have an account? sign in
Register for free to continue reading
Registration is a free and easy way to support our truly independent journalism
By registering, you will also enjoy limited access to Premium articles, exclusive newsletters, commenting, and virtual events with our leading journalists
Already have an account? sign in