Westminster child abuse scandal: Lord Mayor of London Fiona Woolf replaces Baroness Butler-Sloss as inquiry head
She hopes it will 'ensure these mistakes are identified and never repeated'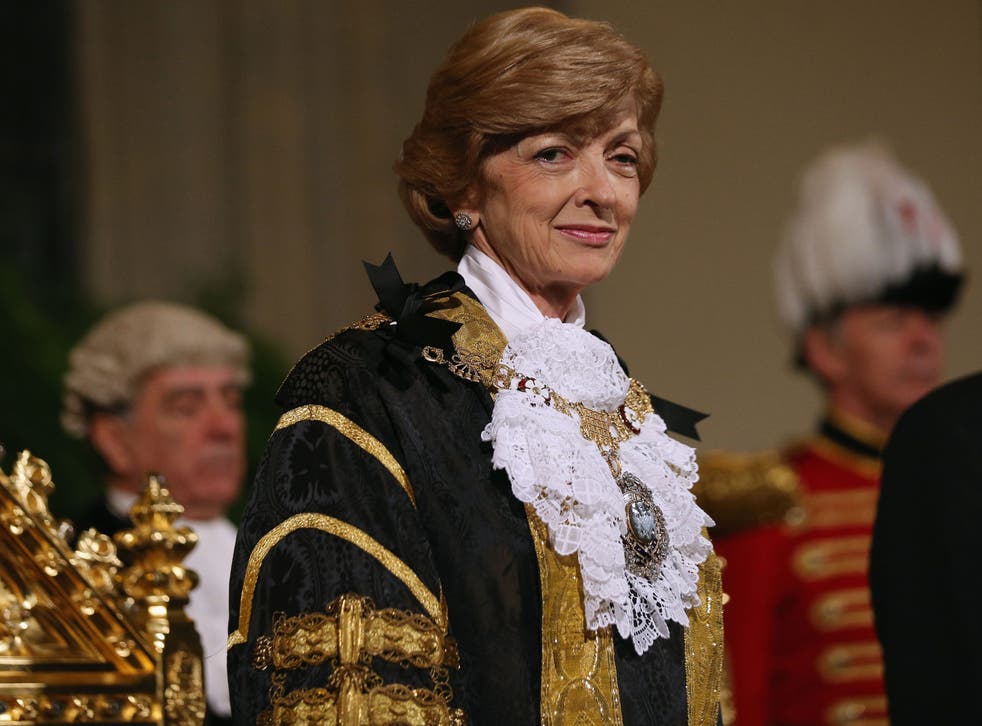 The first female Lord Mayor of the City of London will replace Baroness Butler-Sloss as the head of an inquiry into historic child sex abuse in Westminster.
Fiona Woolf has been named as the new head of the probe, which was announced in July to examine allegations that institutions including the Government and civil service covered up or failed to investigate abuse.
The 66-year-old is a renowned solicitor and the former president of the Law Society.
She said: "Ensuring lessons are learned from the mistakes which have been made in the past and resulted in children being subjected to the most horrific crimes is a vital and solemn undertaking.
"I was honoured to be approached to lead such an important inquiry, and look forward to working with the panel to ensure these mistakes are identified and never repeated."
Jimmy Savile and Cyril Smith are among the prominent offenders who were not prosecuted for numerous sexual offences against young victims over the space of decades.
Lady Butler-Sloss stood down less than a week after her appointment following questions about potential conflicts of interest as her brother, Lord Havers, was Attorney General through part of the period being investigated.
The Home Secretary, Theresa May, defended Lady Butler-Sloss but came under fire for the appointment.
In a written statement to MPs, she said she was confident that Ms Woolf has the skills and experience needed to "challenge individuals and institutions without fear or favour to get to the bottom of this issue and stop it happening again".
"To help her in this role, and to ensure that the inquiry delivers the thorough, robust and independent review that I have promised, she will be supported by a panel of distinguished experts, and will be able to call upon expert advisers as required," she added.
Among them will be Professor Alexis Jay, author of the recent report revealing decades of child abuse and exploitation in Rotherham, and Graham Wilmer, a child sexual abuse victim and founder of the Lantern Project.
Barbara Hearn, the former deputy chief executive of the National Children's Bureau and Ben Emmerson QC will also advise the inquiry.
Mrs May said: "In recent years, we have seen appalling cases of organised and persistent child sex abuse which have exposed serious failings by public bodies and important institutions.
"These failings have sent shockwaves through the country and shaken public confidence in the pillars of society in which we should have total trust.
"That is why the Government has announced that an independent panel of experts will consider whether such organisations have taken seriously their duty of care to protect children from sexual abuse.
"We are absolutely clear that we must learn the lessons of past failures and the panel will be instrumental in helping us to do this."
The inquiry panel, which has not yet been finalised, is due to deliver an interim report to Parliament before the general election in May.
Additional reporting by PA
Register for free to continue reading
Registration is a free and easy way to support our truly independent journalism
By registering, you will also enjoy limited access to Premium articles, exclusive newsletters, commenting, and virtual events with our leading journalists
Already have an account? sign in