Westminster child sex abuse probe: Lord Bramall's accuser should be charged, says Harvey Proctor
Lord Bramall said there wasn't 'one grain of truth in the allegations'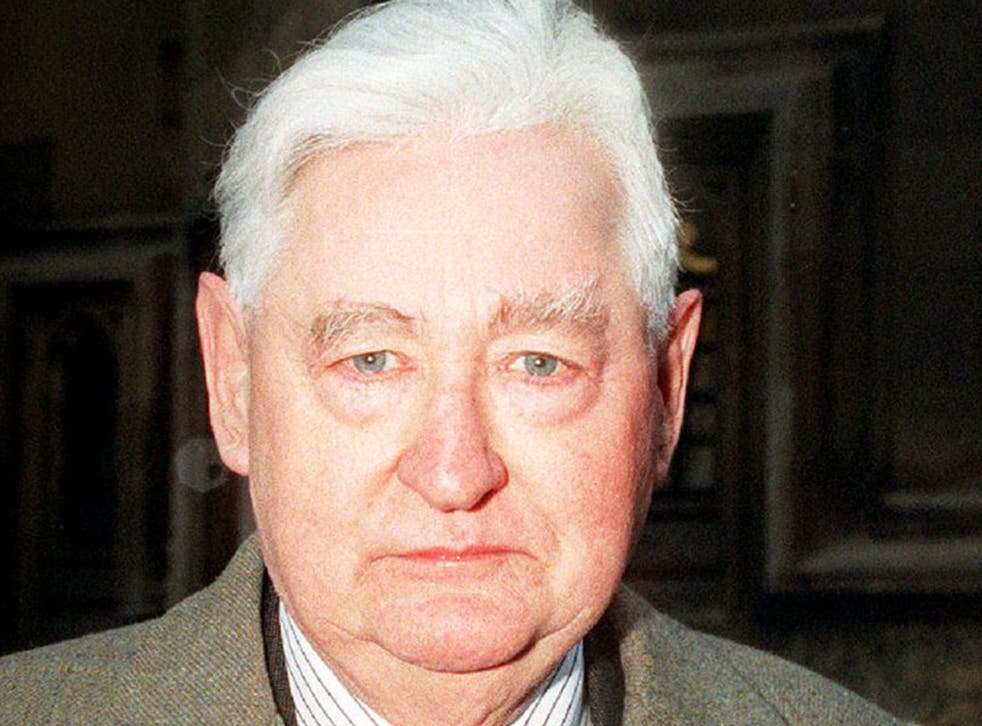 The man who has made allegations of a Westminster sex ring should be charged with perverting the course of justice or wasting police time, according to former MP Harvey Proctor, who is the subject of an investigation of abuse by the Metropolitan Police.
The news follows the announcement that 92-year-old Field Marshal Lord Bramall, who will face no further action after being accused – like Proctor – by a man known as "Nick" of abuse several decades ago. Lord Bramall had always denied any involvement in abuse, and reiterated there wasn't "one grain of truth in the allegations". He said the notification from the Met was "pretty grudging, but at least I'm in the clear". He said the police "had not behaved very well".
Military historian Sir Max Hastings said the peer, a friend, had "been through absolute hell", that the police had lost sight of a "sense of justice and fairness" and should apologise to Lord Bramall.
Mr Proctor, who also denies any wrongdoing, is now the only person alive accused of historical child abuse who has not been cleared by Operation Midland, a £2m inquiry which has been looking into claims of the existence of a murderous VIP sex ring based in Westminster.
He has recently accused the police of being credulous. "Nick should be medically examined and if it is found he is not ill, he should be charged," Mr Proctor told The Independent on Sunday last night. "But also charged should be the Exaro website, who encouraged him to make these accusations.
"The problem is that the police cannot bring such a charge for as long as they are still purportedly investigating me, but if and when they find that all the allegations against me are nonsense, I trust they will demand Nick explain himself in front of a court."
A police source said yesterday: "I wouldn't be surprised if the police wanted to offload the blame and divert some attention by putting Nick in the firing line. There are some senior people who will want to minimise the amount of egg on their own faces, and Nick would seem a handy person to blame."
Register for free to continue reading
Registration is a free and easy way to support our truly independent journalism
By registering, you will also enjoy limited access to Premium articles, exclusive newsletters, commenting, and virtual events with our leading journalists
Already have an account? sign in
Register for free to continue reading
Registration is a free and easy way to support our truly independent journalism
By registering, you will also enjoy limited access to Premium articles, exclusive newsletters, commenting, and virtual events with our leading journalists
Already have an account? sign in