William Roache: Coronation Street star found not guilty of all sexual abuse charges
The 81-year-old has been cleared of two counts of rape and four of sexual assault following a four-week trial at Preston Crown Court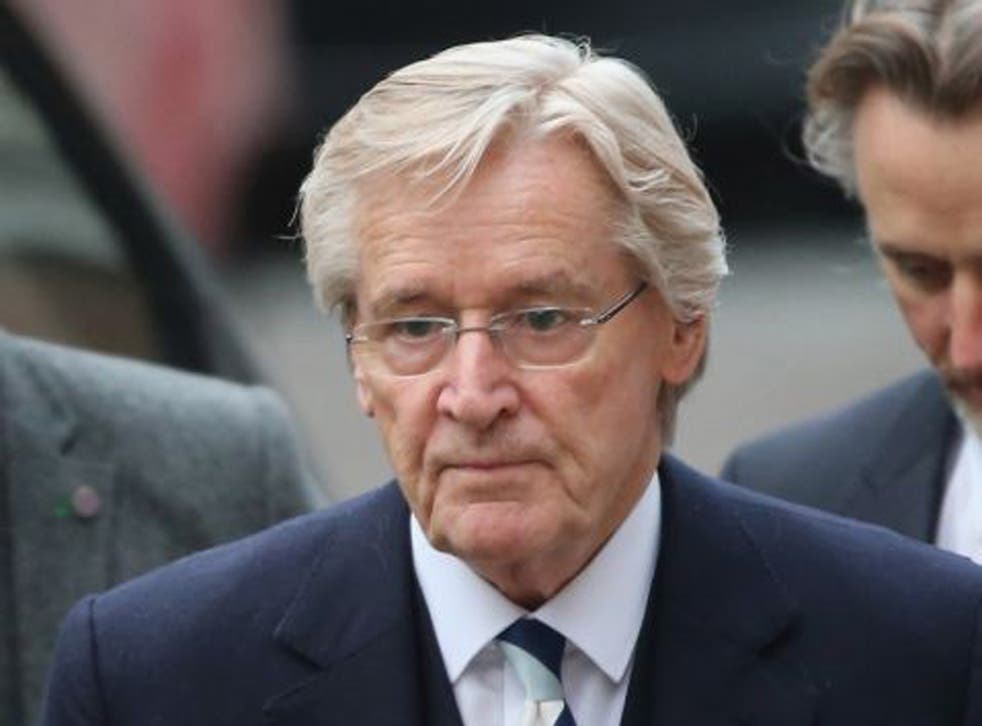 Police and prosecutors said they would continue to investigate allegations of historic abuse involving celebrities despite the acquittal of Coronation Street star William Roache who was found not guilty of rape and sexually assaulting teenage girls yesterday.
The veteran actor, who plays Ken Barlow, became the third cast member of the long-running soap to go on trial for sex abuse since last summer only to be cleared after denying all allegations. He is now expected to return to the programme.
The 81-year-old said there were "no winners" following the emotional conclusion of the case at Preston Crown Court. Five women, now in their late 50s and 60s, claimed he had committed two counts of rape and four of indecent assault alleged to have occurred between 1965-72.
But the jury took under six hours to unanimously reject their claims after hearing three-and-a-half weeks of evidence. Mr Roache appeared calm and controlled as he spoke on the steps of the court. "In these situations there are no winners and I think we should all be much kinder to ourselves. Now, if you will excuse me, I would like to get back to work," he said.
Although his arrest did not form part of Operation Yewtree, the Metropolitan Police led inquiry launched in the wake of the Jimmy Savile paedophile scandal, the defence argued that the "spectre" of the DJ haunted proceedings throughout.
Celebrities including Freddie Starr and Paul Gambaccini are currently on bail after being arrested in connection with the operation and a separate inquiry. The trial of Dave Lee Travis is still underway whilst court cases against Max Clifford and Rolf Harris are also pending.
Both Mr Clifford and Mr Harris have pleaded not guilty to all charges against them as has Mr Travis. Mr Gambaccini and Mr Starr also deny any wrongdoing.
Comedian Jim Davison was told last year by Yewtree detectives that he would not be charged after being arrested in connection with allegations dating back 35 years.
Nazir Afzal, chief crown prosecutor in the North West, who was widely praised for his role championing victims in the Rochdale grooming case, has been forced to deny claims that he is presiding over a celebrity witch hunt. He said the Roache case had been treated like any other.
"We have a duty to those who make complaints of serious offences to listen to the allegations, and assess the evidence against the same evidential standards we use for all criminal cases, no matter who makes the complaint, or who the complaint is against," he said.
Mr Roache's Coronation Street co-star Michael Le Vell and former Street actor Andrew Lancel were both found not guilty following trials in the North West last year.
Former BBC presenter Stuart Hall, a near-neighbour of Mr Roache was jailed for 15 months in June after he admitted abusing girls between 1965 and 1985.
Lancashire Constabulary said the allegations against Mr Roache been carefully investigated and detectives were satisfied there was sufficient evidence to charge.
"The constabulary remain committed to investigating allegations of this nature, no matter how historic, and would encourage anyone who has been a victim of a sexual offence to come forward safe in the knowledge that they will be treated sensitively and professionally," it said in a statement.
The first victim went to police last year after watching a television interview with Mr Roache. Four others came forward following his highly publicised arrest at his home in Wilmslow, Cheshire last year.
The offences were alleged to have occurred at the Granada Studios in Manchester as well as in his car and properties he owned in Lancashire. The actor fiercely denied the claims telling police that he was "a very sensitive and caring person". He added: "I have always fully respected the rights and wishes of other people. I wouldn't dream of forcing myself sexually on to any person."
His counsel Louise Blackwell QC, said: "In the post Jimmy Savile era, once someone makes an allegation, it's got to go to court, no sense will prevail, it has to go to court."
The defence picked apart the "inconsistencies and contradictions" of each complainant's allegations. Whilst the prosecution sought to explain the decades it had taken to report the offences by claiming the women had feared they would not be believed, the defence said they simply never happened and alleged victim and attacker had never met.
Under cross examination a woman who accused Roache of raping her twice could not remember whether she was 14 or 15 at the time. She was also questioned about how she had been enticed back to his property a few months later where she was attacked again.
Recollections of the make and colour Mr Roache's car were also challenged whilst witnesses denied it was possible for fans to get into the studios or the stars' dressing rooms where some of the incidents are said to have occurred. A letter cited as evidence of grooming was dismissed as standard fan mail response.
One count of indecent assault was dropped after one of the complainants revealed she had no memory of the episode. The defence also highlighted the role of the media with the husband of one of the women having contacted a newspaper before going to the police.
Register for free to continue reading
Registration is a free and easy way to support our truly independent journalism
By registering, you will also enjoy limited access to Premium articles, exclusive newsletters, commenting, and virtual events with our leading journalists
Already have an account? sign in
Register for free to continue reading
Registration is a free and easy way to support our truly independent journalism
By registering, you will also enjoy limited access to Premium articles, exclusive newsletters, commenting, and virtual events with our leading journalists
Already have an account? sign in