William Roache trial: Coronation Street star 'raped 15-year-old girl in his two homes', trial hears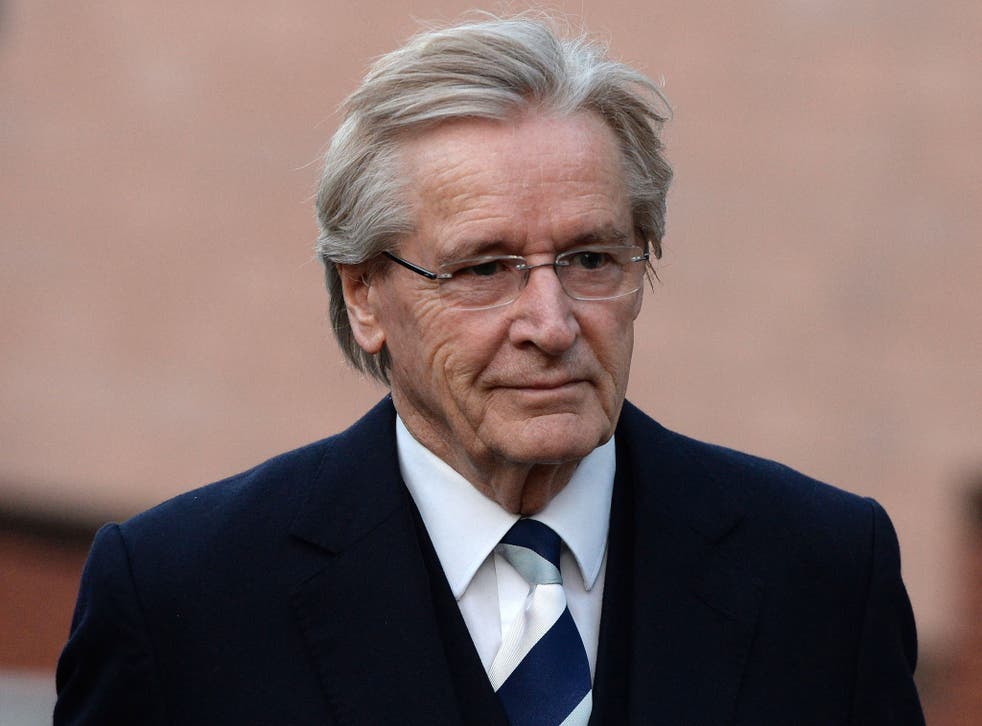 The Coronation Street actor William Roache was "cold and calculated" when he pushed a 15-year-old girl on to a bed before raping her, jurors were told.
The woman, now 62, said the alleged rapes took place in his two homes in Haslingden, Lancashire, Preston Crown Court heard.
Mr Roache, 81, from Wilmslow, Cheshire, denies two counts of raping a 15-year-old girl in 1967, He also denies five counts of indecent assault involving four girls. Those alleged offences involve girls aged 16 or under in Manchester between 1965 and 1971, the court heard.
The jury was shown a video of the alleged rape victim's police interview from March last year.
She detailed the first alleged assault when she claimed Mr Roache, who plays Ken Barlow in the long-running ITV soap, had sex with her with "no warning" in the bedroom of his bungalow.
"I was a bit shocked," she said. "There was no warning to anything that would have happened. There was nothing to suggest that anything improper was going to happen."
She added: "It happened before I realised it. I didn't know what to do. I was panicking. I didn't have to fight him. He was not aggressive in any way."
"He was big, I was little," she said. "He did not kiss me, he was very cold and calculating." Afterwards the woman said Mr Roache "just got off, zipped himself up again and I was allowed to go". She added: "I just left. I got out. I thought it was my fault."
The police interview then moved on to the second alleged rape, several months later, at a different property. The witness said she made a "big mistake" in accepting Mr Roache's invitation to "come and have a look" at the house. This time as soon as she entered the house she alleged she was pushed against a wall and raped a second time.
Read more:
She said she decided to come forward after watching the actor talk about his love life in a TV interview with Piers Morgan, which she said "made my skin crawl".
The woman said: "All these years I have never brought it to anyone's attention. I chose not to say anything. I thought I was to blame, especially the second time."
Mr Roache will not appear in Coronation Street while legal proceedings are ongoing.
Register for free to continue reading
Registration is a free and easy way to support our truly independent journalism
By registering, you will also enjoy limited access to Premium articles, exclusive newsletters, commenting, and virtual events with our leading journalists
Already have an account? sign in