Teenage driver on laughing gas jailed for killing two pensioners in crash
'This is one of the worst cases of dangerous driving there can ever be'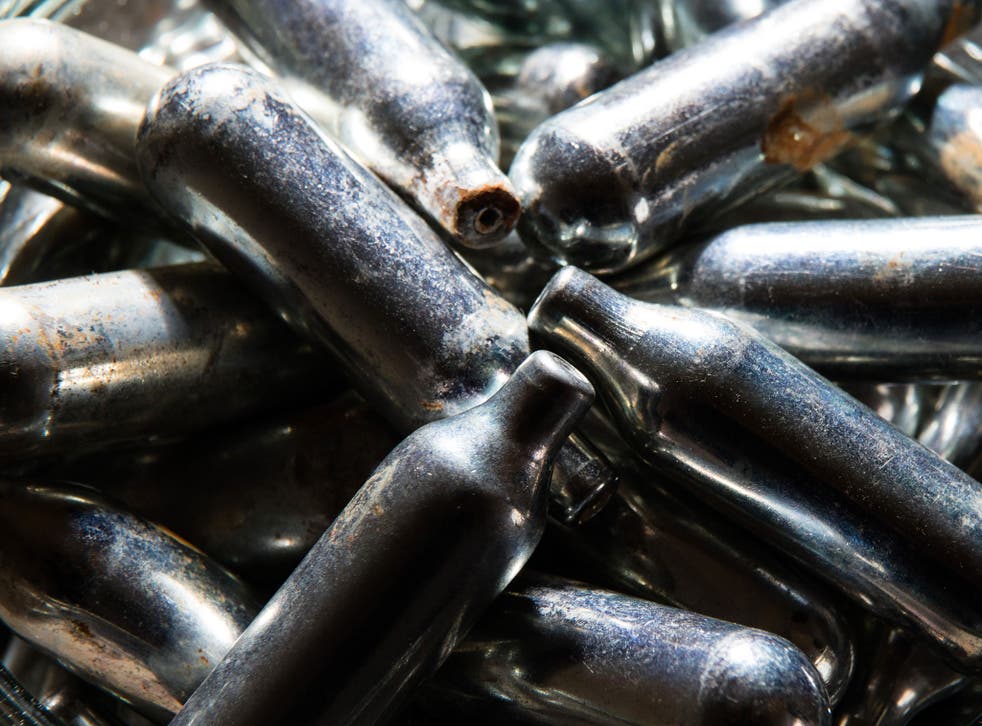 A teenage driver who killed a pair of pensioners, was inhaling laughing gas from a balloon as he drove between 80 and 100 miles per hour in the moments before he ploughed into their car, a court heard.
William Thompson had his interior light on when he drove past another motorist holding a large inflated balloon in one hand and the steering wheel in the other.
Within seconds the 17-year-old crashed his van into a Nissan Micra carrying Jean Malone, 76, and Mary Davis, 66, who were travelling home from a weekly pensioners' bingo club they ran together in North London.
Their vehicle, which was being driven by Jean's son, Mark, was sent hurtling off the A41 near Berkhamstead in Hertfordshire and onto the verge, where it slammed into a tree before rolling back onto the road.
Ms Malone was thrown from the front passenger seat of the car and killed instantly, as was Ms Davis, who had been sitting in the back seat, Luton Crown Court heard.
Mark, suffered only minor physical injuries, but has been left suffering anxiety and feelings of guilt.
In a victim impact statement, he said: "I can't help but feel it would have been better for everyone if I had not survived."
UK news in pictures

Show all 50
Thompson's own vehicle, a new silver Peugeot Expert Pro van, rolled onto its roof and slid a further 134 metres along the carriageway from the point of collision, the jury was told.
As it did, more than 50 small silver cannisters containing nitrous oxide gas were scattered along the road together with the brightly coloured balloons he was using to inhale it.
Prosecutor Timothy Godfrey said when police examined the inside of the van, two nitrous oxide cannisters along with a blue balloon and a device known as a "cracker" for transferring the gas into the balloon were found on the dashboard.
He said Thomson's DNA was discovered from saliva found on the openings to two balloons found in the vehicle.
Mr Godfrey said: "He was not in proper control of the vehicle and that was because he was taking nitrous oxide while at the wheel of his van."
The prosecutor said the substance – which is known as laughing gas or hippy crack – affects the central nervous system, slowing reactions and causing a person to experience feelings of euphoria, dizziness, fits of giggles, drowsiness and loss of muscle control, as well as affecting a person's judgement.
Mr Godfrey said: "The cause of the collision was his loss of control of the vehicle because he was preoccupied with inflating a balloon with nitrous oxide found in the van."
He said the process of transferring the gas into the balloon with the aid of the "cracker" would have been an "intricate process" which a careful and competent driver would not have undertaken while driving.
The court also heard that when Thompson's mobile phone was examined police investigators discovered a series of photos of him in his car with balloons held to his mouth. There was also a photo of a speedometer showing the dial at 110 miles per hour.​
Thompson, now 18, pleaded guilty to two charges of causing death by dangerous driving.
Jailing him for nine years and 10 months last week, Judge Richard Foster told him: "This is one of the worst cases of dangerous driving there can ever be."
He added: "Those who drive owe a high duty of care to fellow road users. You failed miserably in that duty by your decision to drive as you did and take nitrous oxide as you did and inhaling it at the time of the accident."
South Beds News Agency
Register for free to continue reading
Registration is a free and easy way to support our truly independent journalism
By registering, you will also enjoy limited access to Premium articles, exclusive newsletters, commenting, and virtual events with our leading journalists
Already have an account? sign in
Register for free to continue reading
Registration is a free and easy way to support our truly independent journalism
By registering, you will also enjoy limited access to Premium articles, exclusive newsletters, commenting, and virtual events with our leading journalists
Already have an account? sign in