'We must act before another child is killed': Warning over abuse linked to witchcraft and possession beliefs in UK
Exclusive: Experts call for Government funding to tackle abuse being 'hidden in plain sight'
Lizzie Dearden
Home Affairs Correspondent
Monday 19 February 2018 02:37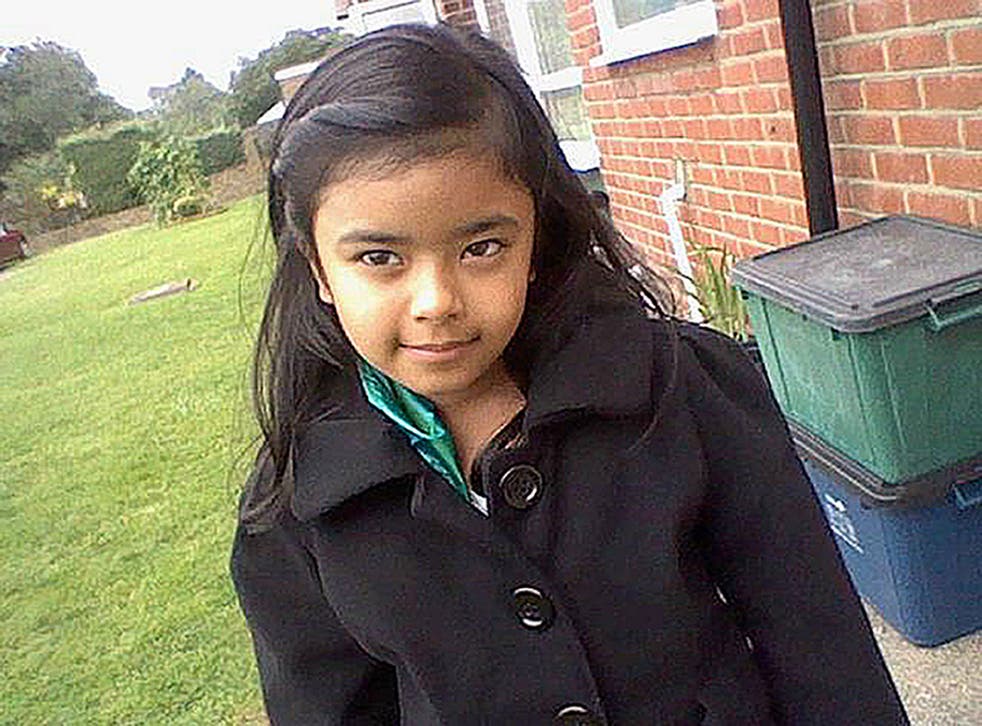 Thousands of children could be abused because relatives believe they are witches or possessed by evil spirits in Britain, it has been warned.
Experts fear another child will be murdered if efforts to prevent abuse linked to faith and belief are not urgently stepped up, following the horrific deaths of young victims including Kristy Bamu and Ayesha Ali.
The first ever Government statistics on the issue showed that witchcraft and possession were linked to almost 1,500 potential abuse cases across the UK in a single year but the figure is thought to be an underestimate.
"These beliefs are very real and on occasion people are going to take this to extremes where a child can be murdered," said Inspector Allen Davis, who leads the Metropolitan Police's response to the issue.
"There are a number of ways that an adult will try to rid the child of the evil they believe is within them.
"They might try to burn it out, cut it out, strangle it out, drowning can be involved, or starving and beating."
Several children have been killed in the UK as a result of horrific abuse meted out by guardians who believed they were possessed or witches, including an eight-year-old girl who was tortured and 15-year-old boy who drowned during an exorcism.
Each harrowing case has sparked calls for action, but attention has quickly faded and activists are battling to raise awareness among social services, teachers, police and other authorities.
Dr Lisa Oakley, chair of the National Working Group for Child Abuse Linked to Faith or Belief, said: "We know these practices are occurring so we want to be acting now so we don't have another high-profile case.
"You've then got a child who is severely damaged or not here anymore, and that's a high price to pay.
"We're saying we don't want to get to a point where there is another high profile case."
Dr Oakley, who is a senior psychology lecturer at the University of Chester, said the abuse stems from "genuine belief systems" where people believe they are doing the right thing for a child.
Cases have been found in all regions of the UK and across a range of different communities and religions, but a survey of more than 1,300 teachers, social workers, police officers, medics, community workers and religious figures showed that only a third could spot signs of abuse.
Research by the working group indicated that only half of respondents knew how to respond properly and a quarter had training on the issue.
Insp Davis warned that abuse related to witchcraft and demons was being "hidden in plain sight" because it is not properly understood.
"We're not recognising the signs, we're not sharing the information, we're not identifying people who are vulnerable," he said.
Ayesha Ali death

Show all 10
"The beliefs in witchcraft and spirit possession are very broad and go across a far larger swathe of the world than you would expect.
"These beliefs are common within both Christianity and Islam and we get victims from both.
"Evidence suggests that areas of Africa are affected by it but this is not a black African problem. This is far broader, these beliefs are widespread across many parts of the world and were widespread in this country not so long ago."
A cursory internet search demonstrates the demand for "exorcisms" and other religious services in Britain.
One self-declared Deliverance Ministry offers services in person or over Skype that claim to "cleanse demons and evil spirits" – for a price.
Its website blames the supernatural for everything from depression to sexual abuse, marriage breakdown, financial issues and health problems, proscribing "exorcism with inner healing".
One Muslim practitioner claims to exorcise Jinn spirits in his East London home for £60 a time and similar Ruqyah services can be found in several British cities.
Mainstream Christian denominations also offer exorcisms, although the Church of England urges believers to contact advisers confidentially on psychic phenomena "because of the danger of adverse and sensational publicity".
Leethen Bartholomew, who oversees work to tackle faith-linked abuse as head of the National FGM Centre, said the beliefs do not always result in physical action against a child.
He explained that parents who believes their children is a witch or possessed might first employ "safety behaviours" like protective talismans or amulets, and ask for deliverance through fasting and prayer before starting physical measures.
"All of these things are done for a purpose, they're not random," Mr Bartholomew said. "The idea is that the child is no longer there, the child's body is possessed by something that's evil."
He believes the 1,460 potential cases found in the 2016/2017 Children in Need Census is a "massive underestimate to be honest", having worked at a local authority seeing at least 10 cases a year even before faith and belief had to be recorded as a factor.
"The information from my research is that it's much more prevalent," said Mr Bartholomew, who is working towards a PhD adults accused of being possessed or called a witch.
"The prevalence of it internationally has also been increasing."
He said there was "still a lot of learning to be done" as prevention work by Barnardo's and other charities continues alongside projects by the Metropolitan Police and London Mayor's office.
Research shows children are singled out for the accusations because of "difference", which can include being a twin, albino, having mental health problems, epilepsy, bed-wetting, sleep walking, being rebellious or gifted.
"A child normalises that abusive behaviour and blames themselves, because they're very young, they're vulnerable, they will think of themselves as witches," Insp Davis said.
"This is why there is the opportunity for professionals and communities to recognise that harm because if a child is talking about someone accusing them of being witch, they need to take that really seriously."
He said police cannot "arrest our way out of" the issue, which can be linked to other concerns including honour-based violence and female genital mutilation (FGM).
"The beliefs that underpin the abuse are far, far wider than most people would think…we're not here to criticise those beliefs but when they turn into the abuse of children, we all have to step in," the officer added.
"Our primary concern is safeguarding children as a preventative measure where we can intervene before a crime has taken place and ultimately before a child is murdered."
He said raising awareness had been a "challenge" and urged agencies including police, social workers, teachers and health professionals to take up training so they can spot the warnings signs.
Dr Oakley said child abuse linked to faith and belief had not had the "same Government buy-in or support" as FGM, but public awareness and intervention was desperately needed.
"We are calling on Government ministers to consider this issue and start to give us backing to tackle it," she added.
A spokesperson for the Department for Education said: "Children must be kept safe, and no belief system can justify the abuse of a child.
"Those responsible for child abuse linked to faith or belief would be subject to prosecution. Our statutory guidance is clear that anyone who has concerns about a child's welfare should report this to children's social care or the police."
'Wicked': Children murdered over spiritual beliefs in the UK
Victoria Climbie, 11
Died: 25 February 2000, London
Victoria was born in Ivory Coast and brought to the UK by her great-aunt Marie-Therese Kouao, who moved in with her boyfriend Carl Manning in 1999.
Numerous people who came to contact with the family reported concerns to social services but no action was taken and Victoria's abuse worsened, with her aunt initially blaming her incontinence.
A childminder heard Kouao calling the child a "wicked girl" before she told pastors that she believed Victoria was possessed by an evil spirit.
Two pastors supported her claim, with one saying he would fast on Victoria's behalf and pray for deliverance from "witchcraft, bad luck and everything bad or evil".
Days later, Victoria died after being starved for days while tied up in a black plastic bag with her hands and feet bound, lying in her own excrement without heating between being beaten and burned.
She was rushed to hospital suffering from a combination of malnutrition and hypothermia and was declared dead the next day, with a pathologist finding 128 separate injuries and scars in "the worst case of child abuse I've encountered".
Kouao and Manning were jailed for life for murder, and the Government commissioned an inquiry into the "deeply disturbing" failures by social services, police, housing authorities and hospitals.
Two social workers from Haringey Council were dismissed for gross misconduct.
Nusayba Bharuchi, four
Died: 16 December 2010
Nusayba was disembowelled by her mother after she accused her of being possessed, with her father finding her body.
Reports said the child's heart and other organs had been removed and placed in different rooms.
Her mother was detained under the Mental Health Act after allegedly being found by the corpse, rocking back and forth, chanting and listening to Quranic verses on an mp3 player.
Neighbours said they had been hearing "terrible screaming" in the night.
Kristy Bamu, 15
Died: 25 December 2010
Kristy and four of his siblings had come to London from Paris to stay with his sister Magalie Bamu and her partner Eric Bikubi for the festive season.
The couple, who were said to be obsessed with kindoki, the word for witchcraft in their native Democratic Republic of the Congo, accused him of putting spells on a younger child and started days of sadistic abuse.
Kristy was singled out after wetting his pants and his siblings were starved of food and water for three days and nights while praying for "deliverance".
His sisters, aged 20 and 11, were also beaten but escaped further attacks after "confessing" to being witches, while they and their brothers aged 13 and 22 were then forced to take part in the torture.
Prosecutors said Kristy "pleaded to be allowed to die" while being beaten with a metal bar, hammer, floor tiles and bottles.
The siblings were placed in a bath for ritual cleansing on Christmas Day but Kristy was too weak and slipped under the water.
He died of a combination of drowning and the beatings, with a post-mortem finding 130 separate injuries.
Ayesha Ali, eight
Died: 29 August 2013
Ayesha's mother, Polly Chowdhury, was brainwashed by her girlfriend into believing her daughter was possessed, "evil" and had "bad blood" after her father left their home in East London.
Kiki Muddar manipulated the mother using a bizarre cyber fantasy world, bombarding her with more than 40,000 texts, including one reading: "You have no right to ever love or like your evil daughter".
During the court case that saw both women jailed was played a recording of a telephone call to a friend where Muddar vowed to kill Ayesha, calling her a "witch", adding: "I'll f***ing drown her in the bath."
Chowdhury eventually believed a Muslim spirit guide called "Skyman" instructed them to abuse her daughter via text messages.
Neighbours heard Ayesha screaming and pleading "I don't want to be bad", while a handwritten note by the child described how she "hated getting punishments" but was trying to be good.
Ayesha was found dead in her bedroom at their flat in Chadwell Heath, east London, in August 2013.
A blow to the head was ruled to be the cause of death but more than 50 injuries, including bruises, carpet burns and a bite mark, told of the extent of the abuse.
When paramedics found the child dead, the court heard that Muddar told them: "Ayesha is always naughty. She was a naughty child and her mum thought she was possessed by the devil.
Register for free to continue reading
Registration is a free and easy way to support our truly independent journalism
By registering, you will also enjoy limited access to Premium articles, exclusive newsletters, commenting, and virtual events with our leading journalists
Already have an account? sign in
Register for free to continue reading
Registration is a free and easy way to support our truly independent journalism
By registering, you will also enjoy limited access to Premium articles, exclusive newsletters, commenting, and virtual events with our leading journalists
Already have an account? sign in