Woman, 61, jailed for seven years after drink-drive death of cyclist
Alison Bowen was more than twice the limit when she rammed into cyclist Paul Novak on the A21 in Sussex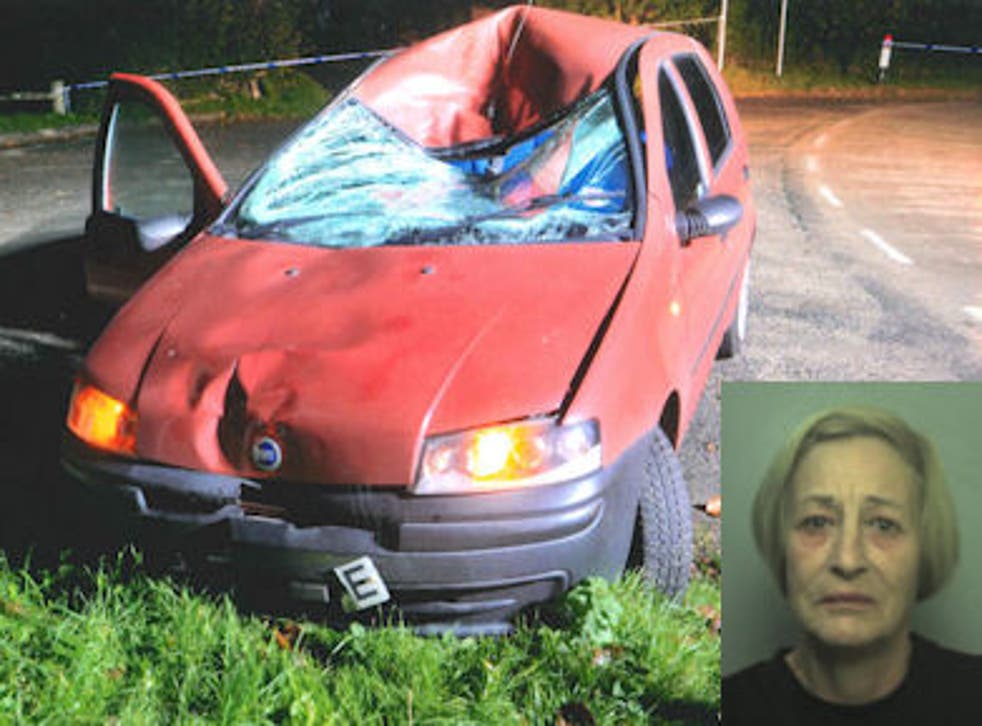 A woman who fatally struck a cyclist while driving under the influence has been jailed for seven years.
Alison Bowen, 61, was partially driving on the grass verge of the A21 at Robertsbridge, at more than twice the drink-drive limit, when she hit 50-year-old Paul Novak.
The windscreen of her Fiat Punto shattered and caved in from the force of the collision.
She continued driving for five miles leaving Novak's body in the road, before crashing again telling police that she thought she had only hit a badger.
Novak had been cycling home south on the arterial road when Bowen hit him at about 4.30pm on 18 November. He died at the scene.
Bowen's knuckles had been cut by the splintered windscreen rubbing against her hands, police said, as she drove on before being questioned by police. A breathalyser found 85 microgrammes of alcohol per 100 millilitres of her breath.
At Lewes Crown Court, Bowen pleaded guilty to causing death by driving without due care and attention while over the prescribed limit.
She was jailed for seven years and banned from driving for two. She is required to pass an extended test before she can drive again.
Novak's mother Ann said: "My only son Paul had his life snuffed out in seconds through no fault of his own.
"No sentence will ever be enough to take away the pain I feel that I will not get the chance to spend the rest of my life with him.
"I still cannot come to terms with the fact that Paul is no longer with us. I have been given great support by my family, friends and the police but nothing can prepare you for the death of your child and nothing takes away the sorrow."
Sussex Police said they had been targeting drink and drug drivers in June as part of Operation Dragonfly, which has led to 100 charges.
Sergeant Dan Pitcher said: "Paul Novak was the innocent victim of a woman who selfishly decided to drink and then drive home.
"He had no chance to avoid Bowen or to do anything that could have saved him from her.
"Bowen was so drunk when she struck Mr Novak that she did not even know what she had done.
"After the collision she must have been able to see next to nothing out of her windscreen as the front of her car was smashed to pieces but she continued on the roads and could have easily caused more serious or even fatal accidents.
"There is no such thing as an acceptable amount that you can drink before driving. One drink is one drink too many, as the family of Mr Novak will testify to."
Register for free to continue reading
Registration is a free and easy way to support our truly independent journalism
By registering, you will also enjoy limited access to Premium articles, exclusive newsletters, commenting, and virtual events with our leading journalists
Already have an account? sign in
Register for free to continue reading
Registration is a free and easy way to support our truly independent journalism
By registering, you will also enjoy limited access to Premium articles, exclusive newsletters, commenting, and virtual events with our leading journalists
Already have an account? sign in