'You must dump me', ex told Justin Lee Collins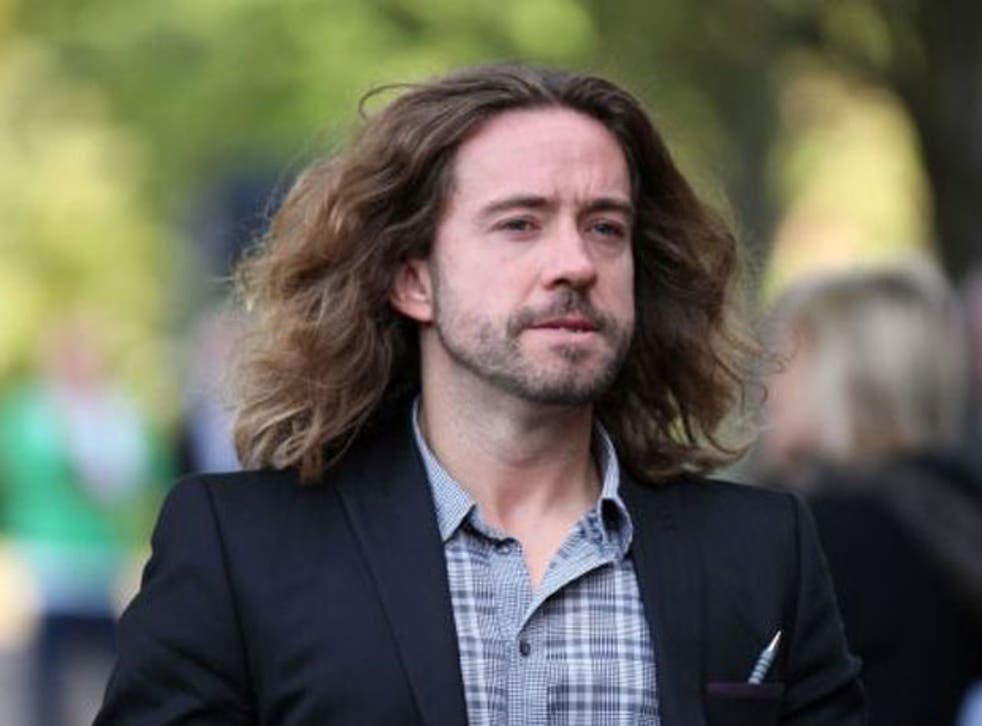 Television presenter Justin Lee Collins's ex-girlfriend repeatedly told him to dump her, his trial for domestic and emotional abuse heard today.
The 38-year-old said Anna Larke, whom he is accused of harassing, frequently phoned him with the "mantra": "There are things you don't know about me, there are things you don't know about me, there are things you don't know about, you need to dump me, you need to dump me."
Collins is alleged to have made Ms Larke, a recovering alcoholic write down in a Pukka pad all her previous sexual encounters regardless of how graphic.
Today, the star, who shot to fame with Channel 4's The Friday Night Project, said making the sex list was her idea as cathartic, therapeutic and to "unburden herself".
St Albans Crown Court heard that Collins did not want to write the details down but Ms Larke, a video games public relations worker, dictated them to him.
Sonia Woodley QC asked Collins: "Did it ever occur to you to ask her about boyfriends?"
"No," he answered.
"Were you interested?"
"No," he replied.
He added: "She told me she wanted me to write everything in the pad.
"She couldn't bring herself to write it down herself and wanted me to do it...
"I felt that if she felt it was cathartic, therapeutic in some sense, for her to unburden and she wanted me to write it down, however odd I felt it seemed, if it helped her, then fine."
Collins said his ex was worried about telling him about a relationship she had with a man called "Charlie" who was famous and worked in the public domain.
The man's surname was not divulged to the jury of nine women and three men.
Collins said she screamed the man's name down the phone to him during a conversation in December 2010 when she was "almost incoherent".
"I said to her that it didn't matter," said Collins.
"She assumed it would."
Collins denies harassment.
Collins, of Kew, south west London, said Ms Larke who moved in with him in January 2011, was obsessive, jealous and possessive and would send him a "barrage" of text messages wanting to know where he was and who he was with.
The court heard that she had previously been given a warning at work over harassing a man she was seeing called "Stu".
Collins said Ms Larke told him she was given a warning not to contact him.
Collins and Ms Larke met at a corporate event in 2006 and began an affair in 2007 to 2008 before splitting up.
The relationship resumed at the end of 2010 after the defendant's marriage to his wife Karen, the mother of his sons Archie, seven, and Harvey, four, broke down.
Collins, who is currently going through a divorce, said Ms Larke, whom he called a "compulsive liar", was likely to be infertile and anxious she could not give him children.
He said: "She would refer to herself as a Jaffa.
"She would literally punch herself in the stomach while calling herself that word and sometimes hit herself in the face."
Asked how he felt about the slang term Jaffa, after from the seedless oranges, Collins said: "I was uncomfortable with it - I don't like it at all."
The former comedian and Ms Larke, also 38, lived together from January to July last year in a deeply troubled relationship as she tried to overcome alcoholism, the court has heard.
Collins is accused of making her come off social networking websites, sleep facing him and throw away DVDs because they featured actors she found attractive.
Today he denied all those claims and also denied making death threats against her.
Collins said such was his former girlfriend's jealousy that, as soon as his appearance in the West End production Rock Of Ages was announced last year, she immediately accused him of having an affair with fellow performers.
He said: "Far from being excited for me or being happy about the prospect, she was on the computer to look at the cast list.
"This was before I had even started rehearsing or met the cast.
"Anna knew their names and was confronting me with the better looking members of the cast, asking 'Which one is it going to be?"'
The complainant made a secret recording of a row with Collins in July last year after they fell out in pub.
In the recording, Collins calls Ms Larke a range of highly offensive terms.
He told the jury he was ashamed of his language but said he was at his wits' end.
"How were you feeling at that point?" his QC asked him.
"At breaking point, absolutely at my wits' end," he said.
"I had been living with an alcoholic with serious issues for seven months and I really couldn't take it any more."
In the recording, he tells Ms Larke her only concern should be being a good girlfriend to him.
"It's awful, it's awful to hear it," he added.
"I am ashamed of it.
"I have never heard myself like that before.
"I don't think I have ever been that low or angry before in my life.
"It sounds like it's not me."
PA