David Haines: British aid worker killed by Isis militant 'helped whoever needed it, regardless of race, creed or religion'
The Briton, executed by Isis in a newly released video, worked for humanitarian efforts in Croatia, Libya, Sudan and Syria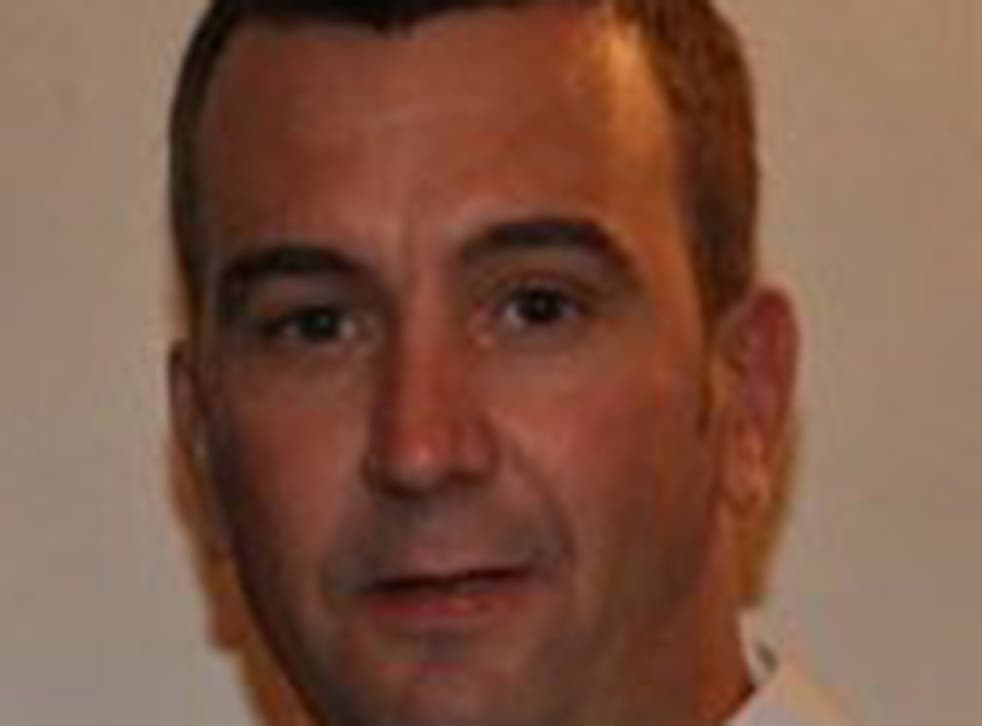 British aid worker David Haines, whose killing by jihadis in Syria and Iraq is shown in a newly released video by Isis, is the third Western hostage – and first Briton – to be beheaded by Islamic State fighters before the eyes of the world.
After investigating the video's authenticity, the Foreign Office has said "all signs" say it is genuine. Prime Minister David Cameron has condemned Haines' execution as an "act of pure evil."
Mr Haines, 44, had been in Syria just 10 days when he was kidnapped alongside fellow aid worker Federico Motka in March 2013. He had been surveying sites for refugee camps near the Turkish border that French aid agency Acted was looking to establish. Motka was freed in May last year.
Haines was born in Holderness, East Yorkshire and raised in Scotland where he attended the Perth Academy. His parents live in Ayr.
He worked for the Royal Mail after leaving school, before joining the RAF as an aircraft engineer. Whilst at the RAF, Haines served the UN mission in the Balkans and it was there that he resolved to dedicate himself to humanitarian efforts. His family said he "helped whoever needed help, regardless of race, creed or religion".
In pictures: The rise of Isis

Show all 74
While he was there, he married his first wife, childhood sweetheart Louise, and they had a daughter called Bethany, now aged 17.
From 1999 till 2004, Haines worked for German charity Arbeiter Samariter Bund (ASB) helping to rebuild post-war Croatia. He oversaw an ASB regional office, tasked with managing a significant European-Commission funded plan to aid hundreds of displaced people return to Croatia and rebuild their homes. He was also involved in the reconstruction of a school in Benkovac.
ASB posted a statement on their website once it was revealed that Mr Haines had been kidnapped. "In these difficult times our thoughts are with our colleague and friend David Haines who is in captivity," it said.
He married for the second time in 2010, moving with his Croatian wife Dragana to Sisak, a town south of Zagreb. They had a daughter called Athea, now aged four.
Dragana told the Daily Telegraph: "He's everything to us. He's our life. He's a fantastic man and father. Nobody can understand how we are feeling. My daughter keeps asking about him."
In April 2011, Mr Haines joined the charity Handicap International, heading up its mission in Libya. He was coordinating a team in the country who were educating people about the dangers posed using weapons and explosives.
From there he moved on to Sudan, working with Nonviolent Peaceforce. Tiffany Easthom, a director of the organisation, said Mr Haines was "very caring" and had a good sense of humour.
He next chose to serve the humanitarian efforts in and around Syria, where he quickly found himself in the hands of militant Islamists. The Acted agency said: "A man's life should never be threatened on account of his humanitarian commitment."
His brother, Mike Haines, said in a statement released by the Foreign Office: "David was like so very many of us, just another bloke.
"David was most alive and enthusiastic in his humanitarian roles. His joy and anticipation for the work he went to do in Syria is for myself and family the most important element of this whole sad affair.
"He was and is loved by all his family and will be missed terribly."
Register for free to continue reading
Registration is a free and easy way to support our truly independent journalism
By registering, you will also enjoy limited access to Premium articles, exclusive newsletters, commenting, and virtual events with our leading journalists
Already have an account? sign in
Register for free to continue reading
Registration is a free and easy way to support our truly independent journalism
By registering, you will also enjoy limited access to Premium articles, exclusive newsletters, commenting, and virtual events with our leading journalists
Already have an account? sign in
Join our new commenting forum
Join thought-provoking conversations, follow other Independent readers and see their replies