'Catastrophic failings' at gun licence unit, but no officers or staff lose jobs
The Independent Office for Police Conduct said that one member of Devon and Cornwall police staff received a written warning.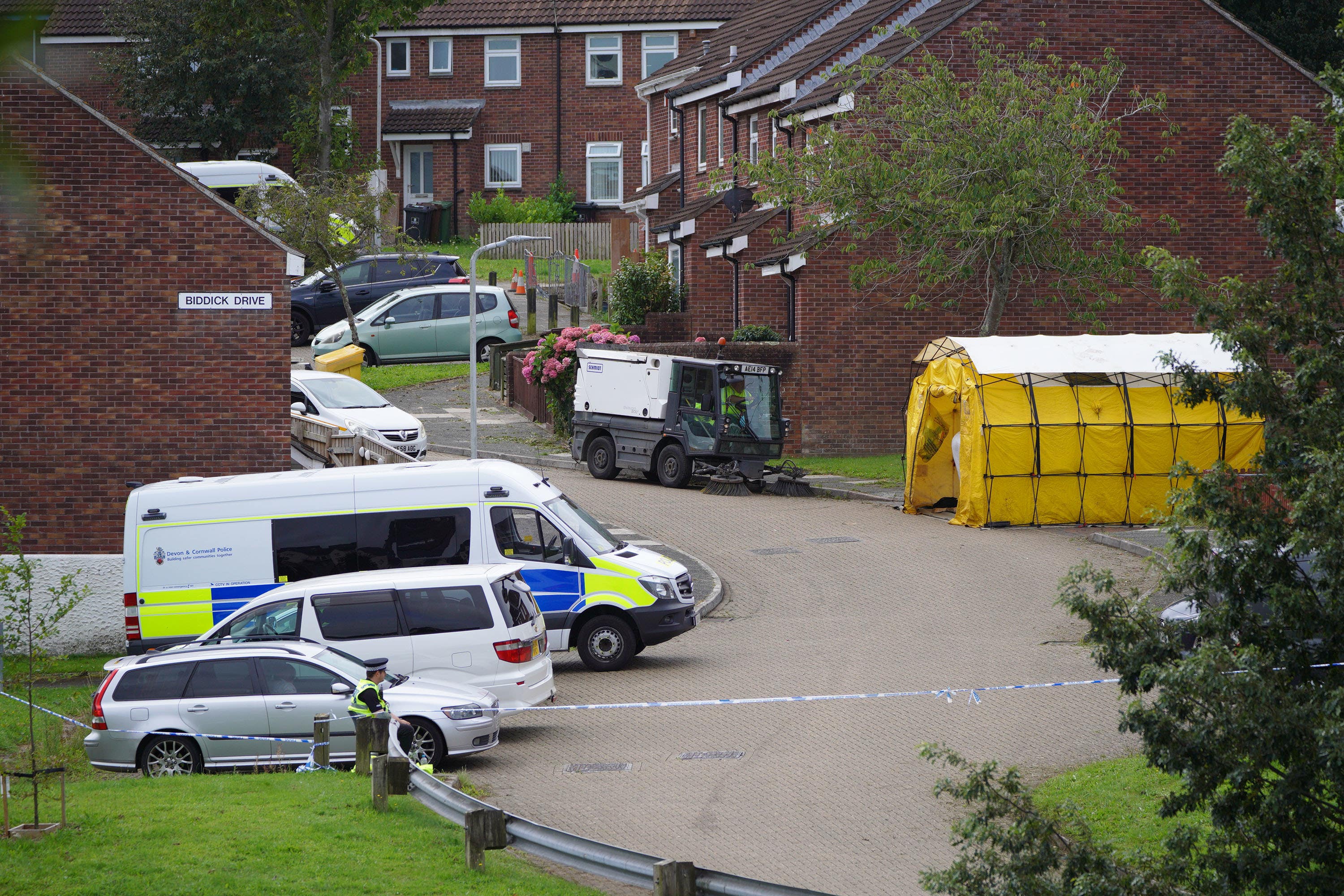 None of the police officers or staff investigated over the handling of Jake Davison's gun licence will lose their jobs despite a jury finding there were "catastrophic failings" in the force's firearms licensing department.
Watchdog the Independent Office for Police Conduct (IOPC) said that one member of Devon and Cornwall police staff received a written warning, an officer retired in 2021 so cannot face disciplinary proceedings, and there was no case to answer for a second officer.
It pointed to wider failings in training and guidance in the force, rather than individuals being to blame.
IOPC regional director David Ford said: "It has become obvious to all in light of the atrocity that Jake Davison should never had been allowed to possess a shotgun.
"Evidence given at the inquests has clearly demonstrated the impact this incident has had, and continues to have, for the families, friends, and the community as a whole.
"Our task has been to consider the actions and decision making of police personnel based on what they knew or should have known, given the information available at the time.
"While we found cases to answer for misconduct for two Devon and Cornwall Police employees, we determined that failings by individuals were substantially mitigated by weaknesses in force systems, processes, training, and the departmental resources and culture then in place.
"The potential corporate failing of Devon and Cornwall Police as an organisation is subject to our separate criminal enquiry into possible health and safety breaches.
"Devon and Cornwall Police accepted our recommendations last year and fully co-operated with our investigation. We have also been in liaison with the Home Office over our recommendations at a national level to help inform improved firearms licensing arrangements and guidance for the police service as a whole."
One firearms licensing supervisor had a case to answer for misconduct after failing to ensure Davison's shotgun certificate application was correctly risk assessed, and failing to ensure that he could be permitted to possess a shotgun without danger to public safety.
They received a written warning at an internal meeting.
A firearms inquiry officer (FEO), who has since retired, would have had a case to answer for misconduct had they still been serving, for failing to make adequate inquiries as part of a case review following the September 2020 park assaults, and failing to correctly risk assess Jake Davison.
They cannot face disciplinary proceedings because they have retired.
The IOPC found there was no case to answer in the FEO's handling of Davison's application for a gun licence in 2017, as failings there were due to a lack of training and supervision.
Davison violently assaulted two teenagers in a park in September 2020, less than a year before he went on to shoot five people dead, and his gun was taken away for a short time before being returned.
The IOPC said the officer in charge of investigating the park assaults had no case to answer for failing to notify the firearms licensing unit about the attack, and failing to take steps to seize Davison's gun.
This was also found to be due to a lack of guidance and training.
Jurors in the inquests into the deaths of Davison's victims – his mother Maxine, 51, three-year-old Sophie Martyn, her father Lee, 43, Stephen Washington, 59, and Kate Shepherd, 66 – found that there was a "seriously unsafe culture" in the licensing unit at Devon and Cornwall police.
The jury said: "There was a catastrophic failure in the management of the firearms and explosives licensing unit, with a lack of managerial supervision, inadequate and ineffective leadership.
"This was compounded by a lack of senior management and executive leadership who failed to notice or address the issues.
"There was a lack of scrutiny and professional curiosity at all levels.
"There was a seriously unsafe culture within the firearms and explosives licensing unit of defaulting to granting licences and to returning licences after review."
In a report published on Monday, the watchdog said Davison "should have been graded as high risk" by police in light of two violent incidents that took place while he was at school.
According to the findings, the officer tasked with processing his shotgun certificate "had never received any formal training in how to perform his role".
The report also highlighted the findings of a separate review which said FEOs at the force had a "generally poor understanding of (or unduly high tolerance for) risk; coupled with a general cultural approach of giving the benefit of doubt or ruling in favour of the certificate holder or applicant… (and) a complacent approach to identified issues".
This review – carried out by Durham Constabulary – found "numerous examples of questionable decisions, including other high risk cases which in their view had been wrongly assessed as low risk by FEOs", the IOPC said.
The watchdog also found another officer tasked with reviewing Davison's 2020 assault "misapplied" prosecution rules when deciding the most appropriate charge and as a result wrongly "downgraded" the offence. The IOPC told the force a supervisor should bring the matter to the evidence review officer's (ERO) attention so she can "reflect on her decision making".
In light of the "sustained, deliberate, forceful and essentially unprovoked attack", Davison should have been treated as "high risk" and his shotgun certificate should have been revoked or considered by a senior officer, the report added.
The IOPC told Devon and Cornwall Police to overhaul its firearms licensing procedures so it can "monitor certificate holders so that all relevant incidents, information and intelligence are available for continuous assessment of a person's suitability to possess firearms, in line with policy" and make sure staff are properly considering each case, taking into account all relevant information.
Following the inquest conclusions, the force said it has invested £4 million in the firearms licensing unit since the tragedy, with 100 staff handling the highest number of gun licence applications of any force in England and Wales.
While Chief Constable Will Kerr apologised for the force's failures, he hit out at a lack of national guidance around firearms licensing.
He said: "I accept Devon and Cornwall Police has failed our communities in regard to Jake Davison, but had there been clearer national guidance, direction and specific legislation concerning firearms licensing – decision making locally may well have been very different.
"We must all take responsibility when mistakes have been made, but must also learn as police forces collectively to prevent future tragedies."
The IOPC also told the Home Office that forces should interview relatives and people living with the firearms certificate holder when they are "involved in a violent offence".
The watchdog called for a "need for clear guidance on checks that should be conducted when assessing applications", adding that people providing references for the certificate holder must have "recent knowledge of an applicant".
Labour's Yvette Cooper said that Home Secretary Suella Braverman needed to "urgently" address the issues identified by the IOPC.
"The Keyham shooting was devastating, and all our thoughts will be with the families and survivors on this difficult day," the shadow home secretary said.
"The IOPC have identified clear failings both in this specific case and in the wider gun licensing process. Those must be urgently addressed by the Home Secretary.
"It is vital that the lessons of this tragedy are learned and that urgent action is taking on gun licensing and on the online radicalisation of young men, which has been overlooked for far too long."