Diane Abbott defends John McDonnell's budget U-turn on BBC Today programme
Shadow international development secretary laughs at questions about Labour's u-turn on George Osborne's "fiscal charter"
Tom Brooks-Pollock
Tuesday 13 October 2015 09:35 Comments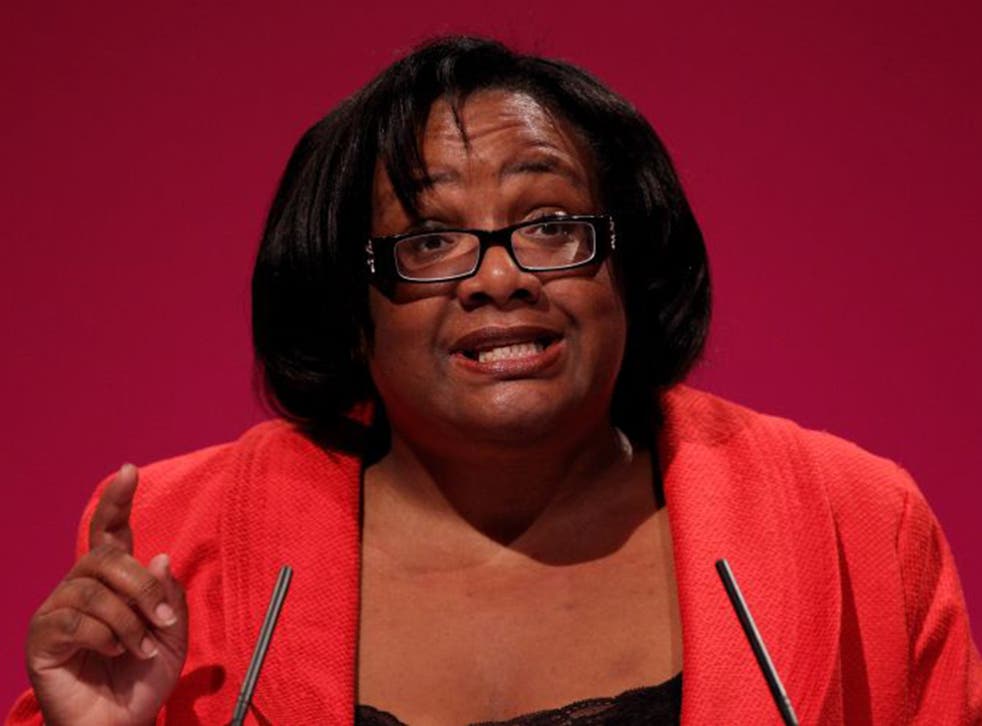 Shadow international development secretary Diane Abbott defended Labour's U-turn on whether to support George Osborne's "fiscal charter", in a bizarre radio interview in which she laughed off concerns about her party's economic policy and dismissed the row as a "process" story.
The Twittersphere reacted with surprise that it was left to Ms Abbott to defend the move on the BBC's Today programme on Tuesday morning, after Monday's fractious meeting of the Parliamentary Labour Party during which shadow chancellor John McDonnell's volte-face came under attack from unhappy MPs.
Ms Abbott's performance prompted further derision. She laughed in the face of questioning from John Humphrys and did not explain the U-turn, beyond saying that Mr McDonnell would set out his position in the House of Commons on Wednesday.
Mr McDonnell surprised Westminster shortly after being appointed shadow chancellor, by saying Labour would support the government's fiscal charter, which would enshrine in law a duty to run a budget surplus "in normal times".
Speaking because no member of the shadow Treasury team was available, Ms Abbott denied that party policy was a shambles, adding: "We are in the right position now, it is a position that most of the PLP is comfortable with and, I think, all party members.
She added: "John McDonnell takes the deficit very seriously and the party as a whole takes the deficit very seriously."
Ms Abbott predicted that in 12 months' time the focus would be on Mr Osborne, rather than Labour's difficulties.
"The economy is not going to be in as good a place as it is now in a year's time. People will be focusing on his mismanagement of the economy, not on a ... process story," she said.
Former deputy leadership candidate Ms Abbott played down the reported unhappiness of Labour MPs, voiced during and after the PLP meeting – which they described variously as a "total f***ing shambles" and a "huge joke".
But Ms Abbott said: "At any given time there were will be a group of MPs in Parliament, of whatever party, who are unhappy.
"I suspect my colleagues, on reflection, will calm down and devote their energies to attacking Osborne and his mismanagement of the economy."
She said: "Some people in the party are only slowly coming to terms with the fact that Jeremy won. Once they have come to terms with that, they will be happy."
Ms Abbott hoped that process would take "weeks rather than months".
Additional reporting by Press Association
Register for free to continue reading
Registration is a free and easy way to support our truly independent journalism
By registering, you will also enjoy limited access to Premium articles, exclusive newsletters, commenting, and virtual events with our leading journalists
Already have an account? sign in
Join our new commenting forum
Join thought-provoking conversations, follow other Independent readers and see their replies