'Unacceptable' lack of diversity in senior police ranks suggests 'unconscious bias' against ethnic minorities
'There has historically been the perception amongst BME staff that if you do not fit in, you are not part of the network or you do not share the values, you are not going to get promoted'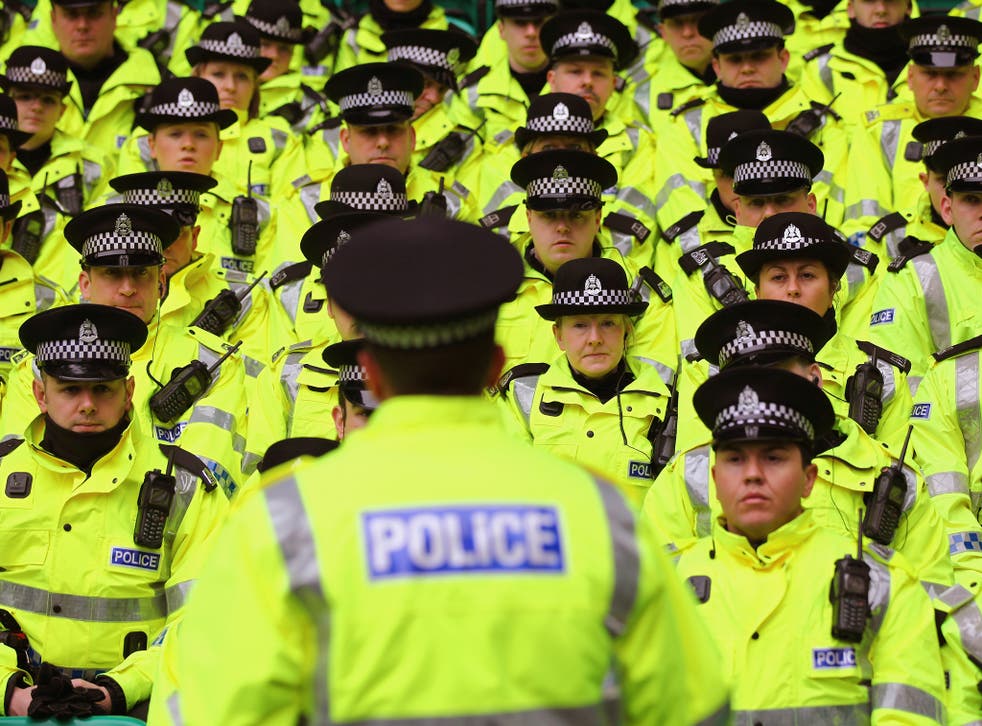 MPs have called for "concerted action" to tackle an "unacceptable" lack of diversity in police forces in England and Wales, highlighting the under-representation of black and minority ethnic (BME) officers in senior roles.
Just one per cent of all chief officers whose ethnicity was recorded – two people out of 201 – were described as BME, according to the annual State of Policing report.
No police force in England and Wales has a force which matches its local population, with one in 20 (5.5 per cent) police officers in England and Wales from a BME background, compared to 14 per cent of the wider population.
The proportion of BME police officers in England and Wales increased from two per cent in 1999, but the overall BME population in England and Wales has risen from an estimated 6.5 per cent to 14 per cent in the same period.
In a report by the House of Commons' Home Affairs Select Committee, MPs said: "The number of BME officers in police forces is increasing to some extent but this is largely limited to junior roles.
"BME representation at junior levels is only one indicator of progress and is not a full reflection of the diversity of an organisation.
"The lack of senior BME representation in the police service affects its leadership and culture and could be interpreted as suggesting that the police service has an unconscious bias."
Dal Babu, a former chief superintendent with the Metropolitan Police, told the Committee there was "not a single, non-white face among all the chief constables and all the police and crime commissioners".
The report stated that the lack of progress was not acceptable.
"We acknowledge that this is an issue affecting many other organisations and public services in the UK, and that promotion to the highest ranks starting from what was a low proportion of BME officers takes long-term commitment," it read.
"However, that is not an excuse for the lack of progress in the police service."
The report also highlighted the extent of under-representation of BME recruits in individual police forces across the country.
In West Yorkshire, 5.1 per cent of police officers are from a BME background, compared to 18.2 per cent of the local population, and equality monitoring data shows little improvement has been made in recent years.
Meanwhile in London the gap between the police force profile and that of the local community is even greater, with BME representation in the Metropolitan Police at 12.4 per cent, compared with four in ten (40.2 per cent) of the capital's population.
It is feared the lack of BME officers in senior roles will discourage others in lower ranks.
Inspector Mustafa Mohammed, President of the Muslim Police Officers Association, said: "There has historically been the perception amongst BME staff that if you do not fit in, you are not part of the network or you do not share the values, you are not going to get promoted."
UK news in pictures

Show all 50
The last Home Affairs Committee report into police diversity, published in 2013, concluded that "lip-service" about diversity had been "unmatched by action" in the police service following the landmark 1999 Macpherson report into the racist murder of Stephen Lawrence, which found evidence of "institutional racism" in the Metropolitan Police.
MPs said progress since their last report had been "painfully slow", and called on the police forces and the Government to work together to improve diversity in the police.
"Even allowing for appropriate career progression, the number of BME officers above the rank of inspector is very disappointing. We find this unacceptable. We believe that it is time for concerted action, prioritised across all forces, policing bodies and Government," they said.
They outlined a number of practical steps that could be taken to improve retention and progression of BME police officers, including increased use of external assessors from a BME background on selection panels and instituting coaching and mentoring for BME officers.
They also suggests that a BME senior leaders' forum, similar to the Association of Senior Women in Policing, should also be established to provide support and guidance to BME officers seeking promotion.
Register for free to continue reading
Registration is a free and easy way to support our truly independent journalism
By registering, you will also enjoy limited access to Premium articles, exclusive newsletters, commenting, and virtual events with our leading journalists
Already have an account? sign in
Register for free to continue reading
Registration is a free and easy way to support our truly independent journalism
By registering, you will also enjoy limited access to Premium articles, exclusive newsletters, commenting, and virtual events with our leading journalists
Already have an account? sign in
Join our new commenting forum
Join thought-provoking conversations, follow other Independent readers and see their replies