Domino's selling genetically modified pizza despite website claiming it is GM-free
Domino's website had said that all of its pizzas were GM-free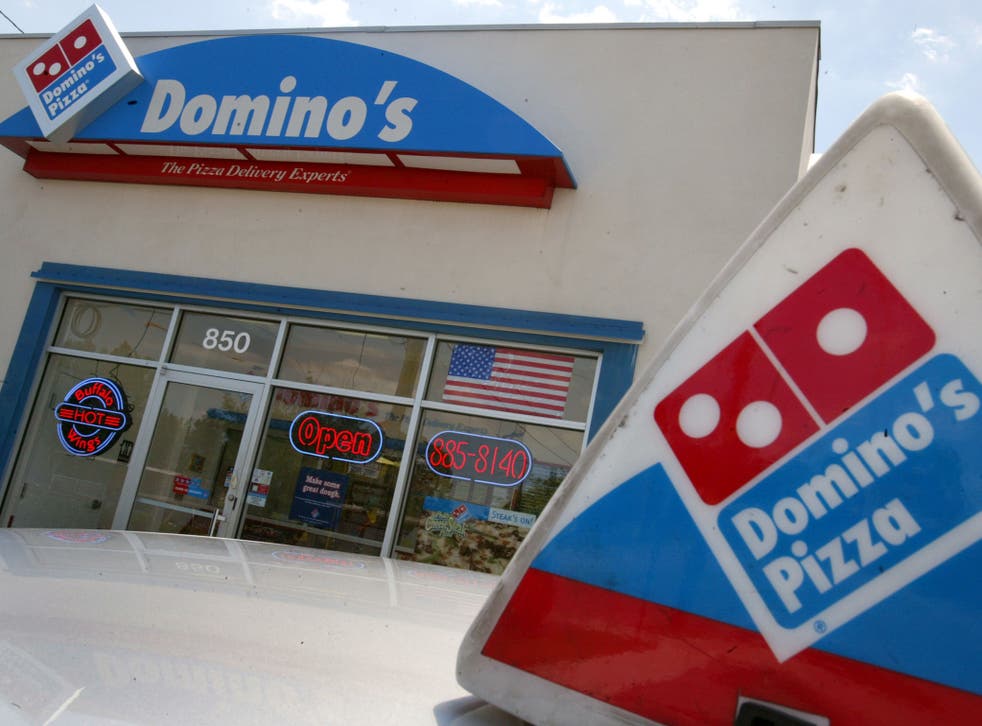 Pizza delivery chain Domino's has been selling genetically modified pizzas, despite its website claiming that it is 'GM-free.'
Research by campaign group GM Freeze found that the company's 'thin and crispy' pizza bases have been made using genetically modified soya bean oil and maize flower since February.
Waitrose has also been selling imported American confectionary which contains GM sugar beet and a soya derivative while Marks & Spencer has been stocking American sauces and cookies containing GM soya and corn.
Both supermarkets have a no GM policy on their websites but the products were labelled as containing GM, unlike Domino's.
Domino's confirmed that it had been using thin and crispy pizza bases with GM ingredients since the beginning of February after its usual supplier in Ireland, the Flat Bread Company, had a factory fire that halted production.
The company apologised for failing to change the promise on its website and has since removed the claim. They hope to return to using GM-free bases in September.
Liz O'Neill, director of GM Freeze, which is campaigning to raise awareness of how GM foods are creeping unnoticed into the national diet, said: "If they (Domino's) have introduced GM ingredients to their pizza crusts then customers should be told much more clearly.
"People in the UK have demonstrated time and time again that they don't want to eat GM food and the Food Standards Agency's (FSA) public attitudes survey recently showed concern about GM at an all-time high."
She is demanding an investigation to see if Domino's has broken labelling laws, as firms using GM ingredients are required to label their use.
M&S said that its decision to stock GM products "in no way affects our commitment to only using non-GM ingredients in M&S food."
A Waitrose spokesman insisted that any GM ingredients in American chocolate stocked by the company were "clearly labelled."
GM crops such as sugar beet, corn or maize and soya have been at the centre of concerns that the associated industrial farming practices have caused severe harm to the environment.
The crops are altered through the insertion of foreign genes that create toxins to kill insects or provide with immunity to powerful chemical week killers.
The use of sprays alongside GM crops is thought to have been the reason for the collapse in the population of the Monarch butterfly, now under threat in the US.
A recent FSA study found a rise in concerns regarding GM food in the UK. 24 per cent listed GM as a concern, higher than food hygiene in the home.
Register for free to continue reading
Registration is a free and easy way to support our truly independent journalism
By registering, you will also enjoy limited access to Premium articles, exclusive newsletters, commenting, and virtual events with our leading journalists
Already have an account? sign in
Register for free to continue reading
Registration is a free and easy way to support our truly independent journalism
By registering, you will also enjoy limited access to Premium articles, exclusive newsletters, commenting, and virtual events with our leading journalists
Already have an account? sign in
Join our new commenting forum
Join thought-provoking conversations, follow other Independent readers and see their replies