'Doppelganger' strangers take DNA test to find out if they are related
Niamh Geaney: 'What does that mean for doppelgangers? Everyone who looks the same – are they related in some sense?'
Hardeep Matharu
Friday 22 January 2016 12:09 Comments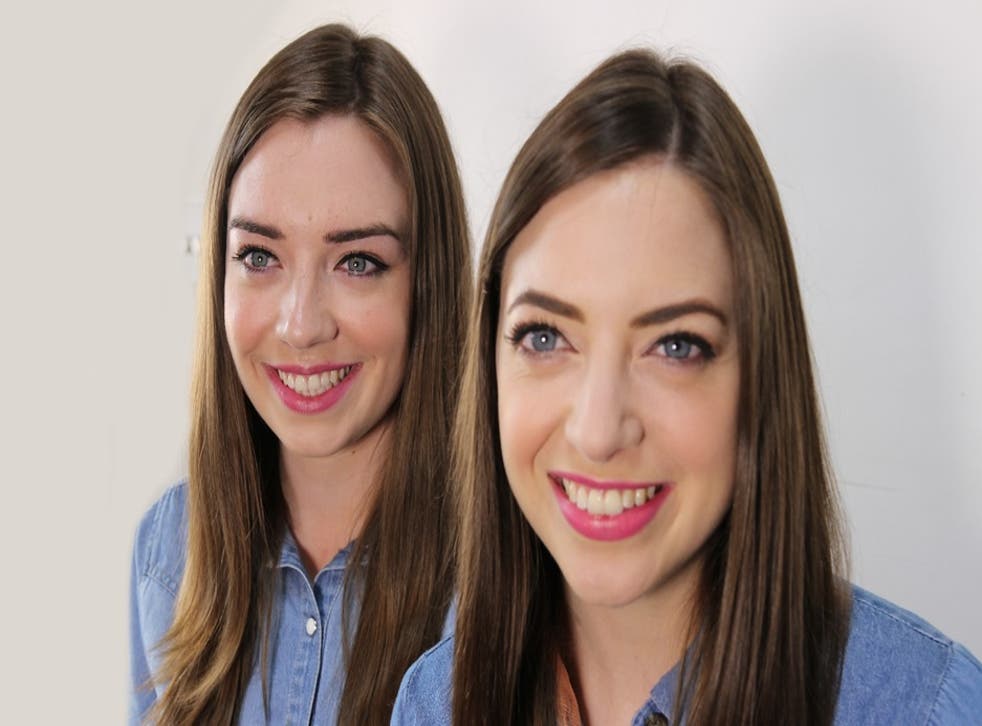 Two strangers who were told they look so alike that they could be related have taken a DNA test to find out whether this could be the case.
Niamh Geaney and Irene Adams, both 26, underwent the test after repeatedly being asked by people if they were blood-related.
Ms Adams is the "third doppelganger" Ms Geaney has found since she set up Twin Strangers, an online project aiming to match people who have never met but look alike.
Since setting up the website with friends, the Dubliner has met two similar-looking strangers – one who lived just a few miles away, and the second residing in Genoa. Ms Adams also lives in Ireland.
Ms Geaney, a student and television presenter, and Ms Adams took a DNA test to find out whether they were sisters, half-sisters or related in any way going back 20,000 years in their ancestry.
The results showed that there was a zero per cent chance of the women being sisters, at 150,000-1 odds, and neither did they share one parent.
Ms Geaney – who describes herself as a "global doppelganger hunter" – said the results to determine whether the pair are related in any way was the one she was "most worried about".
"This is the one that could show that we are related in some sense. And then what does that mean for doppelgangers?" she said
"Everyone who looks the same – are they related in some sense?"
The test revealed that Ms Geaney and Ms Adams' ancestors were descended from different parts of the world and so they could not possibly be related.
"Not sisters, not half-sisters, not even related up to 20,000 years ago. Mental," Ms Geaney added.
Meet Leonardo DiCaprio's Doppelganger
Twin Strangers matches lookalikes by asking them to upload photos and selecting the facial features they feel best match them.
Separated At Birth: Famous Look-A-Likes

Show all 38
Users of the website are then presented with people who adhere to the description are able to contact them.
Register for free to continue reading
Registration is a free and easy way to support our truly independent journalism
By registering, you will also enjoy limited access to Premium articles, exclusive newsletters, commenting, and virtual events with our leading journalists
Already have an account? sign in
Join our new commenting forum
Join thought-provoking conversations, follow other Independent readers and see their replies