Ed Balls signs and auctions his infamous tweet – then ruins it with 'best wishes'
It's just 'Ed Balls', Ed.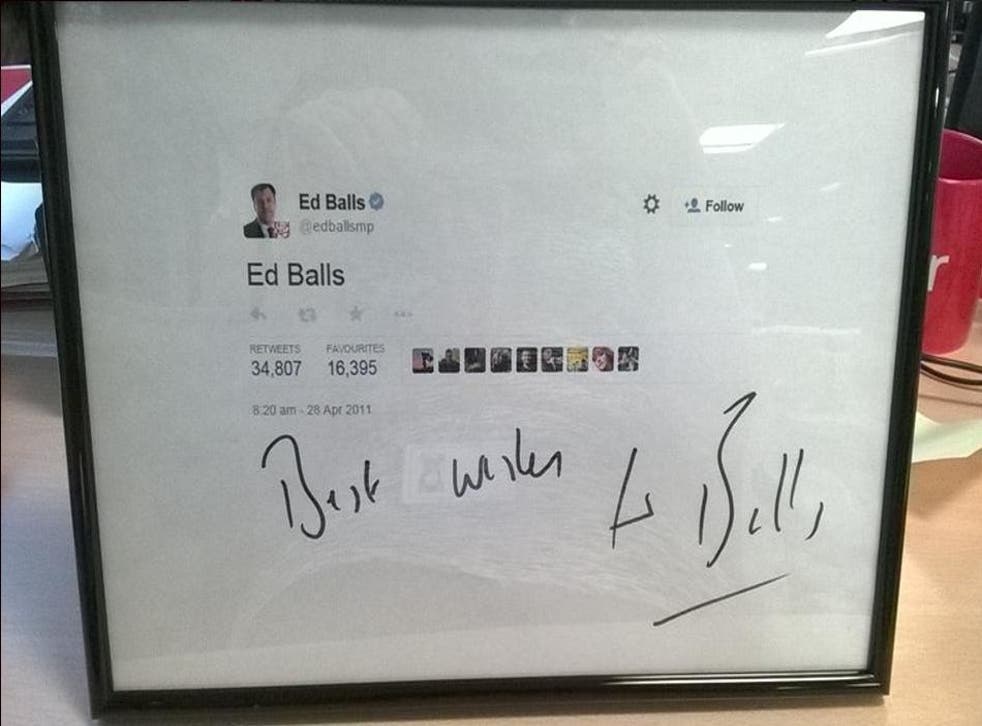 Ed Balls' "Ed Balls" tweet has become such a cherished utterance that it is now the prize in a Labour auction.
Both a mistake and an enigmatic statement of intent, it was blown up, framed and signed by the MP, and will be up for bidding at a general election fundraising dinner taking place tonight (tickets still very much available).
Balls was happy to give his signature to the item but sadly sullied it by writing 'Best wishes Ed Balls' instead of just 'Ed Balls' like the eventual winner would probably have hoped.
Maybe his inability to properly grasp the joke only makes it better though? Either way you can own it yourself by buying tickets here (a snip at £300 a table!).
Balls was apparently shopping in Asda in Castleford for the ingredients for 12-hour pulled pork three years ago, when an aide suggested he search for an article on Twitter mentioning him.
A phone call caused him to accidentally hit 'send', giving birth to the now infamous eponymous tweet.
Join our new commenting forum
Join thought-provoking conversations, follow other Independent readers and see their replies