One in 10 pupils missed school because they felt unsafe – poll
Around a quarter of pupils felt only fairly safe or not safe at school in the last six months, a report suggests.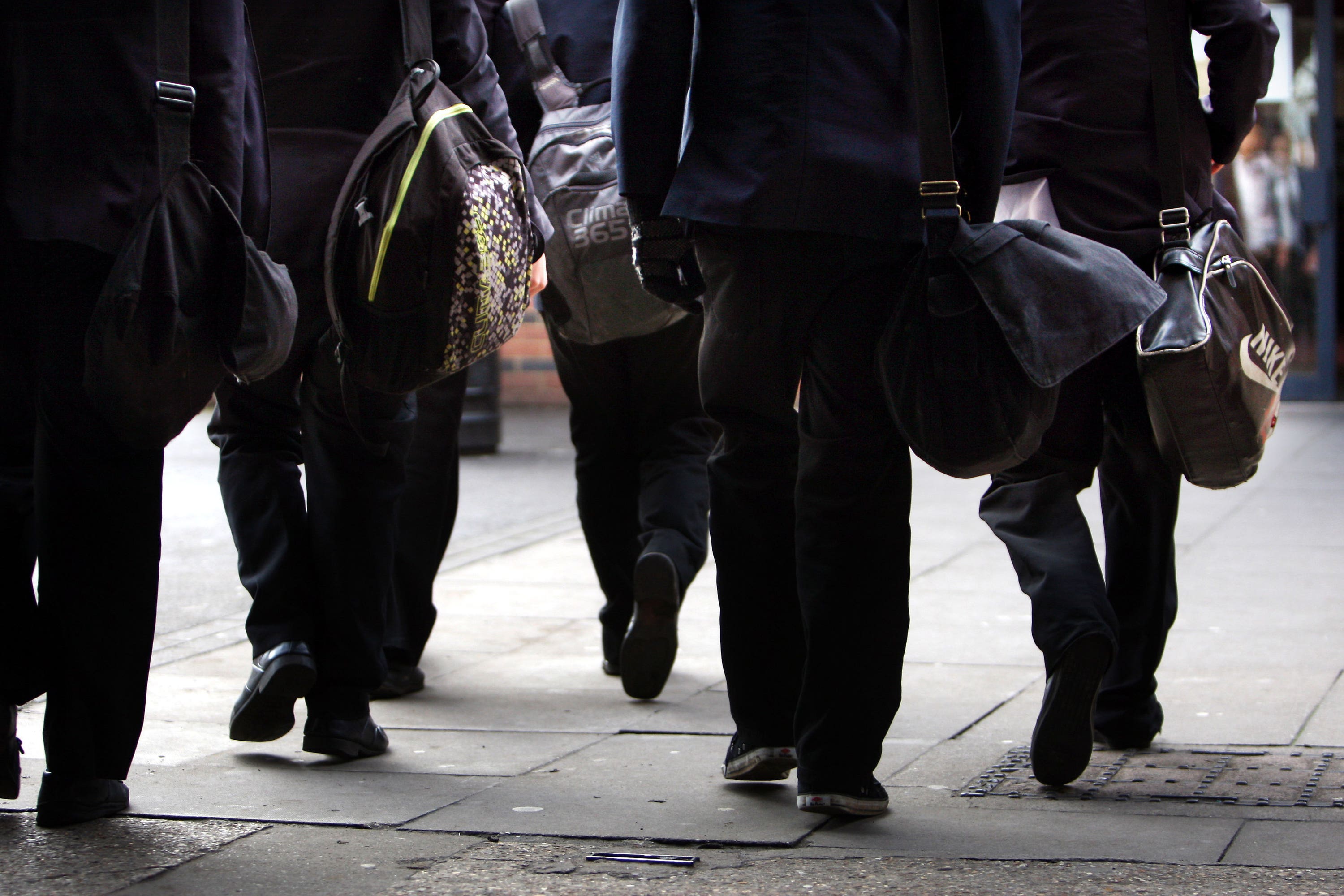 One in 10 pupils reported missing school recently because they felt unsafe, research suggests.
In a class of 30 pupils, this could mean between three pupils missed lessons "for safeguarding reasons", according to the report from The Key, a support service for schools, and survey provider Edurio.
In a foreword to the report, Dame Rachel de Souza, the Children's Commissioner for England, warned that pupils missing school due to feeling unsafe are "at risk of disengaging completely".
The review, which features data collected from nearly 70,000 English pupils aged between seven and 18, suggests that a quarter of pupils felt only fairly safe or not safe at school in the last six months.
Among the pupils who have felt unsafe in school, it is mainly other children who made them feel that way, and corridors and playgrounds were the places where most pupils reported feeling unsafe.
The data suggests 10% of pupils have missed school in the past six months because they felt unsafe.
Between October 3 and November 11 last year, 68,214 pupils from Edurio's network of schools across England took part in the survey.
The schools were given the option of participating and pupils were then assigned the survey as an independent classroom task with no intervention from teachers.
Nearly nine in 10 (88%) pupils surveyed reported feeling safe online, which is higher than the proportion who reported feeling safe in school (75%) or out of school (78%).
But among the pupils who felt unsafe online, children most commonly reported feeling unsafe whilst playing and communicating on platforms such as Roblox, Snapchat, Instagram, Tiktok and Fortnite.
Dame Rachel said the findings should "serve as a road map for school leaders to have a conversation with their pupils and staff" to identify any areas of concern around safety.
She said: "It is testament to the hard work of school staff who support their students and build caring school communities that 75% of children who took part in the research reported feeling safe in school.
"However, that leaves a quarter of children – that's eight in every class of 30 – who don't feel safe.
"10%, or three children out of a class of 30, said they missed school because they didn't feel safe enough to attend. That harms their education and puts them at risk of disengaging completely."
Leora Cruddas, chief executive of the Confederation of School Trusts, said: "These findings are at once both reassuring and concerning, and should be reflected on by all school leaders to help them devise strategies to close the gaps between different pupil demographics to create safe, inclusive environments in which all pupils can learn and flourish."
Geoff Barton, general secretary of the Association of School and College Leaders, said: "No pupil should feel unsafe in school, and schools work very hard to ensure all their pupils are able to learn and socialise in a safe and supportive environment.
"All schools follow statutory guidance called Keeping Children Safe in Education. This includes having in place measures to prevent bullying by other pupils – including prejudice-based and discriminatory bullying – and procedures to deal with any safeguarding concerns or allegations about staff members.
"Schools take these matters extremely seriously, and we would encourage any pupil, parent or carer to raise any concern they may have with their school so that it can be dealt with swiftly and effectively."