EU referendum Glastonbury conspiracy theories rejected by Tory MP
Downing Street refuses to comment on suggestions
Ashley Cowburn
Sunday 21 February 2016 12:13 Comments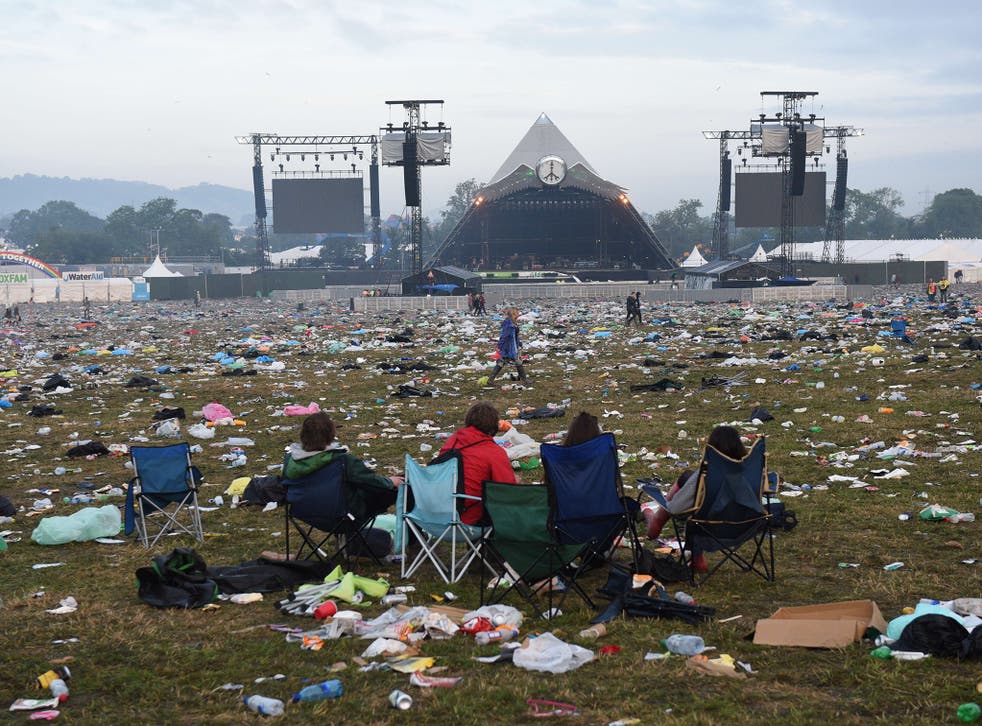 A Conservative MP has rejected conspiracy theories about the European referendum coinciding with Glastonbury festival, saying there is "never the competency or secrecy necessary to run a conspiracy by the state".
The vote on Britain's membership of the EU, now set for June 23, will overlap with the second day of the festival– which some 135,000 revellers are expected to attend. Due to legal framework, the Electoral Commission said it will not be possible for people to vote in person at the event.
Organisers of the festival have urged those attending to register for a postal ballot beforehand.
Conspiracy theorists, however, came out in their droves on social media after the news emerged.
"Sounds to me like some sort kind of conspiracy. While all them pesky lefty, pro-EU hippies are at Glastonbury, eh lads?" one user posted on Twitter.
Another added: "So the EU referendum vote is going to be when me and approx 175,000 other people are at Glastonbury Festival. This is a conspiracy surely?!"
Dismissing the theorists' remarks, MP and chairman of the Eurosceptic grouping Conservatives for Britain Steve Baker said to the Independent: "Looking at this in-at-all-costs deal, it would never have occurred to me to think the Prime Minister really wanted to leave and that Glastonbury was decisive.
"In my experience relatively close to events, there's never the competency or secrecy necessary to run a conspiracy by the state.
"I expect 23 June is simply the penultimate Thursday of the suitable month."
Labour MP Kate Hoey added: "[I am] surprised they think Glastonbury is full of young people! Thought it was full of ageing hippies! Those who care about their country whether they are pro or against the EU will have taken the oppurtunity to have a postal vote.
"I am more worried about all those people following Northern Ireland, Wales and England's footballing fortunes in France that week."
A Downing Street spokesman declined to comment.
The Electoral Commission, who are responsible for overseeing elections and referendums in the UK, said because of legal framework it would not be possible for a polling station to be set-up at Glastonbury for people to vote in person.
They added: "As similar to other elections, each person would have to vote in their local area and if they want to vote in person, they would have to vote at the polling station they have been assigned.
"It wouldn't be possible to turn-up to just any polling station and vote because the local authority wouldn't have the voter on their local electoral register and therefore would be unable to check if you were entitled to vote.
Register for free to continue reading
Registration is a free and easy way to support our truly independent journalism
By registering, you will also enjoy limited access to Premium articles, exclusive newsletters, commenting, and virtual events with our leading journalists
Already have an account? sign in
Join our new commenting forum
Join thought-provoking conversations, follow other Independent readers and see their replies