EU referendum: The Sun urges readers to vote Leave as Rupert Murdoch applies pressure
Political commentator Robert Peston sums up reaction: 'Rupert Murdoch does not typically back the loser - and this is his call'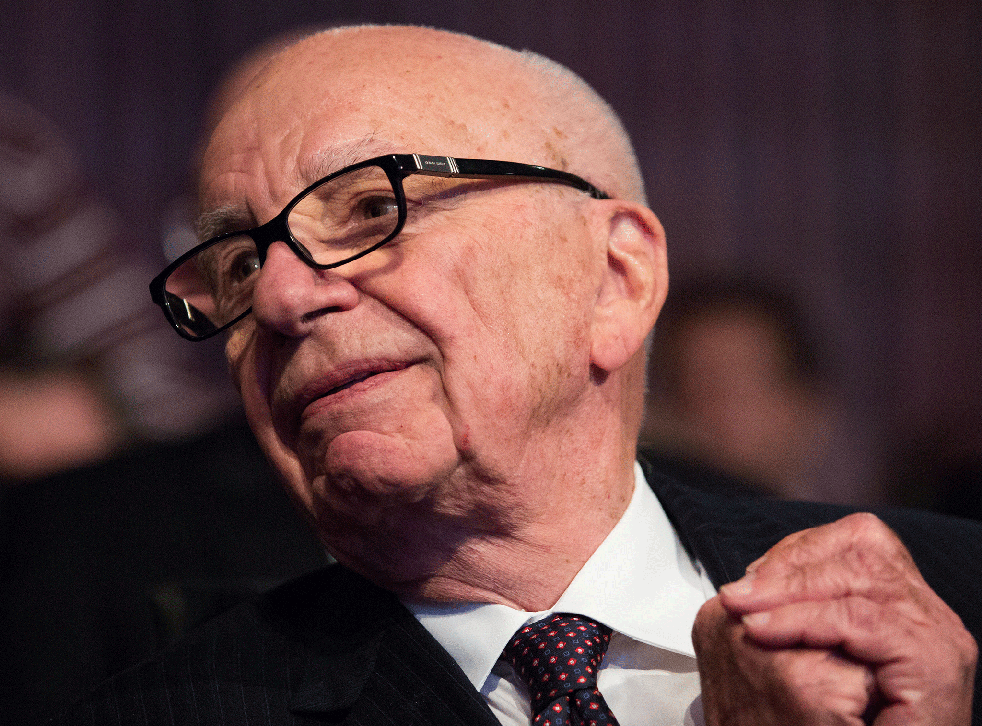 The Sun has come out in resounding support of the Leave campaign in the bid to swing British voters in the last nine days before the EU referendum.
Rupert Murdoch's flagship populist newspaper has run the headline "BeLEAVE in Britain" as its front page splash and accompanied it with a lengthy editorial saying that ending the 43-year relationship will "make Britain even greater".
The move from the most read print title in the UK comes as several polls increased anxiety for the Remain camp, with ICM putting Leave on 53 per cent against 47 per cent when "don't knows" are excluded, in a survey that combined results for online and phone polling for the first time.
A YouGov poll for The Times, meanwhile, put Brexit at 46 per cent and Remain at 39 per cent, while an ORB poll for The Daily Telegraph put Brexit on 49 per cent and Remain on 48 per cent.
Both the latter two papers - owned respectively by Mr Murdoch and billionaire brothers Sir David and Frederick Barclay - have arguably shown support for the Leave campaigns as led by right-wingers Boris Johnson, Michael Gove, John Whittingdale and others.
But neither have yet directly urged its readers to reject the arguments to remain in the European Union, unlike The Sun, which tells its readers the EU is "greedy, wasteful, bullying and breathtakingly incompetent in a crisis."
Its editorial reads: "Outside the EU we can become richer, safer and free at long last to forge our own destiny - as America, Canada, Australia, New Zealand and many other great democracies already do. And as we were the first to do centuries ago.
"If we stay, Britain will be engulfed in a few short years by this relentlessly expanding, German-dominated federal state."
21 maps and charts which will challenge perceptions of Europe

Show all 21
The significance of the move partly lies in that Mr Murdoch, its 85-year-old Australian proprietor, has a long history of successfully campaigning for political positions among his British readers.
Robert Peston, political editor for ITV, tweeted: "What will worry David Cameron and Remain is Rupert Murdoch does not typically back the loser - and this is his call."
Many years ago, journalist Anthony Hilton asked Mr Murdoch why he was so opposed to the European Union.
He replied: "That's easy. When I go into Downing Street they do what I say; when I go to Brussels they take no notice."
David Cameron asked if he is 'finished as PM' after EU referendum
Mr Murdoch owns newspaper and publishing mass media company News Corp, and broadcasting company 21st Century Fox, which are two of the largest media conglomerates in the world.
He created right-wing TV channel Fox News in the US and owns The Sun, The Times, The Sunday Times, has a share in UK news wire the Press Association, along with The Wall Street Journal and National Geographic. He owns more than one hundred newspapers across Australia.
Having inherited newspaper holdings from his father, who was also a relatively successful media mogul, he has since amassed a wealth of more than $12 billion.
One of his flagship titles, News of the World under Rebekah Brooks, was closed in 2011 following its practice of hacking the phone voicemails of murder victims and then deleting them. Despite appearing before MPs, Mr Murdoch was cleared and Ms Brooks is now CEO of News UK.
News UK had been engulfed in accusations of irresponsible reporting before, when The Sun told its readers that Liverpool fans had thieved and urinated on victims of the Hillsborough stadium disaster in Sheffield in 1989 - with the effect that the paper is boycotted by many Liverpudlians to this day, vindicated by the recent ruling that police were largely at fault for the event and the headline was completely false.
But such incidents have not stopped Mr Murdoch's paper - which now has 13.6 million readers in print and online - and it is widely credited for leading British voters to reject Labour's Neil Kinnock and reinstate Margaret Thatcher and the Conservative Party in 1992.
The result was even acknowledged by Mr Kinnock as a significant reason for his defeat, leading The Sun to run its now infamous headline: "It's The Sun Wot Won It."
Join our new commenting forum
Join thought-provoking conversations, follow other Independent readers and see their replies