'Fascist' group Britain First to start 'direct action' on Mail and Sun journalists over Lynda Bellingham post
The BNP splinter group is accused of using Lynda Bellingham's photo to gain attention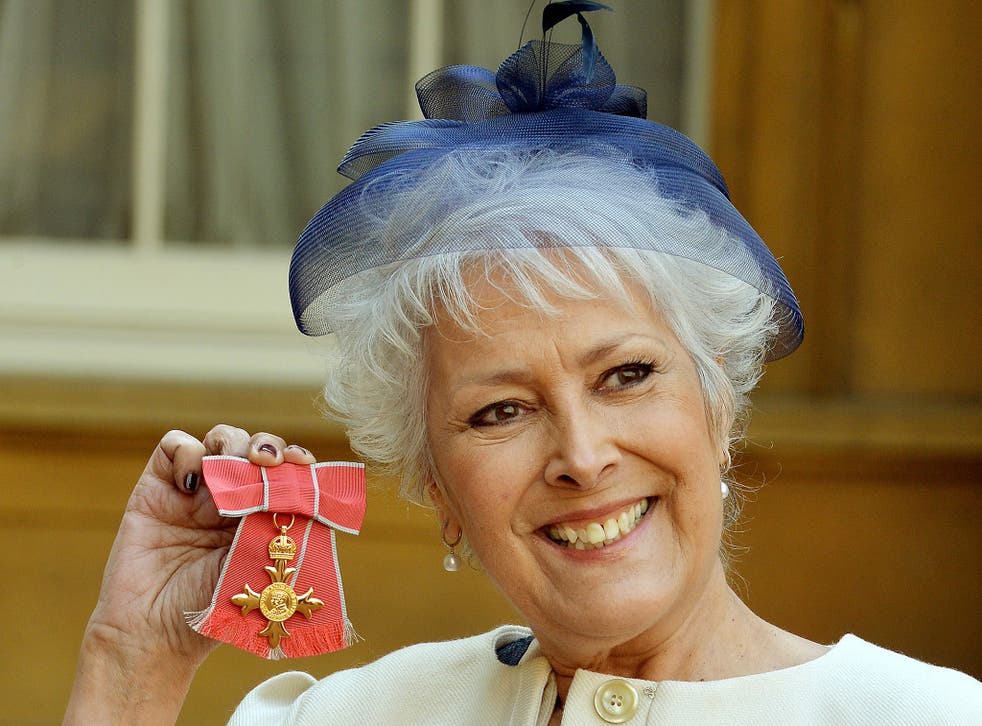 The far-right group Britain First yesterday encouraged its followers to boycott the Daily Mail and The Sun after it was accused of using actress Lynda Bellingham's death to boost support.
The party has threatened to launch "direct action" on the journalists after they said that the group used the cancer victim's death as a way to gain more attention on social media.
Britain First posted a photograph to their Facebook subscribers of Mrs Bellingham with co-star Christopher Timothy, above the caption: "RIP actress Lynda Bellingham. Britain First", which garnered more than 6,000 'likes' and 500 shares.
The Sun splashed their front page with the headline 'fascists hijack tragic Lynda' while web edition of Daily Mail, MailOnline, posted an online story titled: 'Splinter group of the BNP uses photo to trick people into visiting page that supports fascist views'.
Lynda Bellingham: Life in pictures

Show all 15
Mrs Bellingham, who famously starred in Oxo adverts and was a panellist on television chat show Loose Women, died last Sunday aged 66 from colon cancer after she announced she was stopping treatment for the disease.
However, Britain First also accused both papers of using Mrs Bellingham as a way of "spreading lies about a political party".
The party states on their website: "We rigorously enforce a 'one strike and out' policy with regard to journalists – if any journalists resorts to lies, distortions and unfounded allegations, we never deal with that individual again.
"With Britain First, 'reasonable' coverage from journalists can lead to advance notice of campaign actions, events and exclusive access."
In retaliation, The Sun has urged its readers to boycott the group's controversial Facebook posts.
They told The Huffington Post UK: "The Sun stands by its story today which we feel is a rigorous expose of an organisation promoting extremist views."
The Facebook group has almost 500,000 'likes', which makes it the most popular political party on the social network with 400,000 more followers than the Lib Dems, 300,000 more than Labour and 200,000 more than the Conservative party.
On their website, Britain First claims that its anti-immigration and eurosceptic views are "seen consistently by around 40 million people around the world, 23 million of those in the UK."
The former English Defence League leader, Tommy Robinson, had said that Britain First was primarily a "business" with the party selling merchandise during rallies and protests including a £30 hooded jumper and £19.95 polo shirt emblazoned with the Union Jack crest logo.
Their website also calls on supporters to pay £4 a month to contribute toward running costs and offers membership options including 'armed forces' (£8), 'unwaged' (£15), 'standard' (£30) and 'platinum/overseas' (£50).
Register for free to continue reading
Registration is a free and easy way to support our truly independent journalism
By registering, you will also enjoy limited access to Premium articles, exclusive newsletters, commenting, and virtual events with our leading journalists
Already have an account? sign in