Feminists mock Green Party young women's group for invite to 'non-men'
'One is not born, but rather becomes a non man,' as Simone de Beauvoir didn't say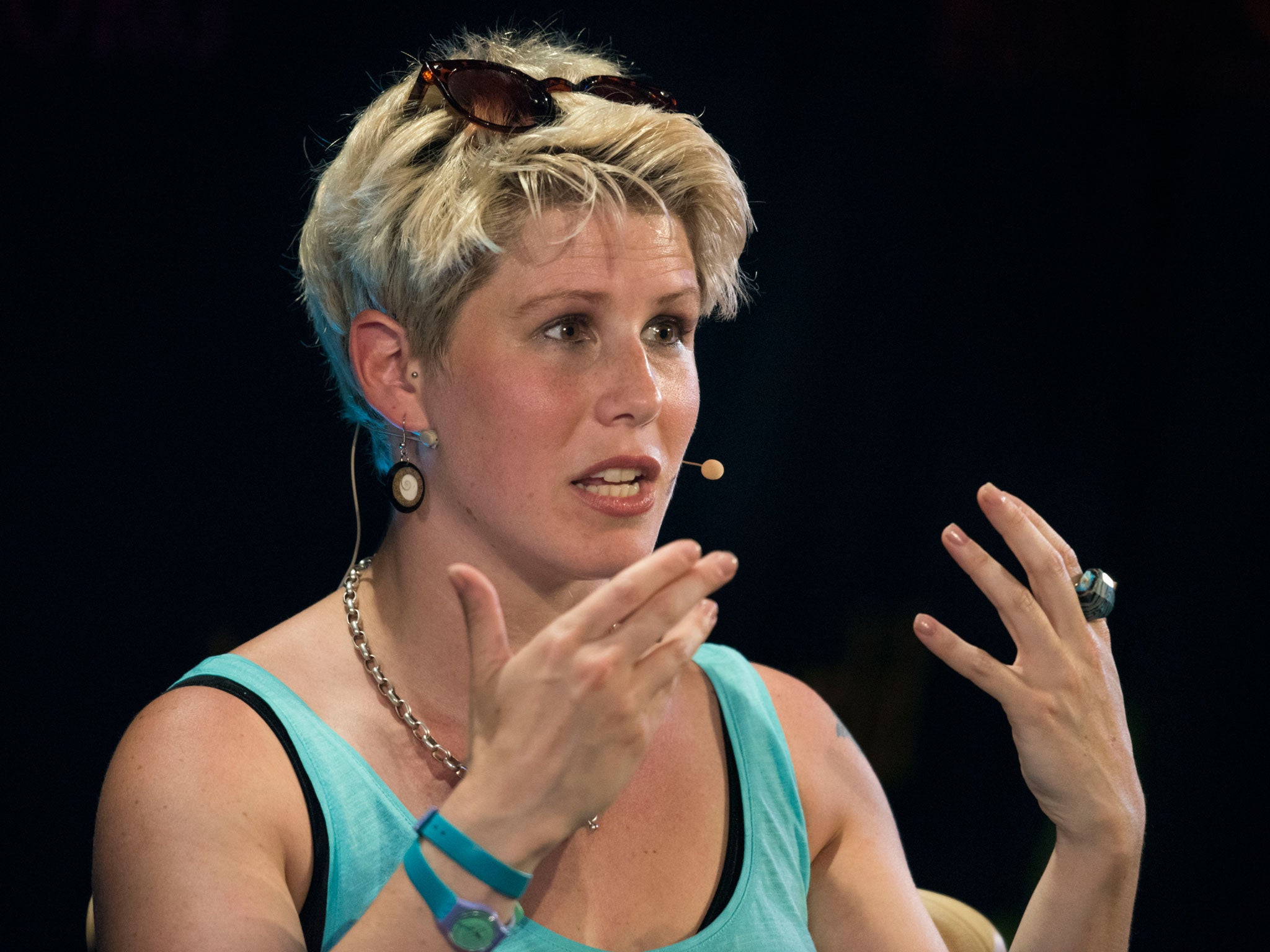 Feminists have attacked an invitation to "non-men" by the young women's arm of the Green Party.
"Women/non-men who are Young Greens can find and join our Facebook group 'Young Greens Women'", they tweeted on 26 March.
Green Party Women, whose stated aim on Facebook is "to advance gender equality both within… and outside the Green Party", defended their sister group's comment, saying "Green Party Women, as a whole, are happy with terms such as 'non-men' to be used."
But on Friday Ms Criado-Perez, who led the campaign to keep a woman on English banknotes and co-founded feminist media website The Women's Room, called the Green Party Women's response "the most anti-woman anti-feminist ignorant bulls*** I have seen in some time".
"Women are not "non-men", she tweeted, urging the Greens to "sort your s*** out". "You do not include people by establishing men as default human," she added.
The Young Greens Women responded in a statement "to reassure any members or supporters that we by no means intend to erase women by defining them in relation to men, and we do not believe that the terms "non-male" and "woman" are synonymous".
Ms Criado-Perez later took to rephrasing well-known feminist texts.
Rewriting Simone de Beauvoir's famous sentence, she tweeted "one is not born but rather becomes a non man".
"For most of history, anonymous was a non man", she added, recasting Virginia Woolf.
Under the hashtag #greenpartyfeminism, other Twitter users joined in, substituting "non-man" for "woman", "girl" and "mother" in famous song lyrics.
"'I'm every non-man' well said by that famous non-man, Chaka Khan", tweeted Vicki Swanton.
"You make me feel like a natural non-man..." quipped Jean Hatchet.
And Young Greens Women responded to criticism in a series of tweets.
"We currently use 'non-male' because this is inclusive of other non-binary genders which have a place in our group", the group wrote.
"However we understand why people may have issues with language that defines us in relation to men.
"We are currently discussing within the group if we can/should change the language we are using.
"Rest assured that we are always striving to practice correct intersectional feminism and to be as inclusive as we can."
The Green Party Equalities (Women) spokesperson Sarah Cope later said in a statement: "Language is all-important."
"It was never the intention of the Young Green Women to use the term "non-male" to describe women, and this has now been clarified."
"What Young Green Women were doing was being inclusive not just to women, but also to individuals in the party who perhaps identify as non-binary or gender queer, as befits a party with a proud history of inclusivity."
"The Green Party is a truly feminist party."
Scarlett Brown, PhD gender reseacher at King's College London, told The Independent: "You can interpret the tweet in two ways. Firstly, that they are emphasising, without even realising it, that we live in a society that defines by not being a man. That's been a big feminist critique for a long time."
"It depends on what you determine the slash [between women and non-men] to mean. If you think women and non-men are the same thing, that's not on. That's what most of the criticism is about.
"But if you read it as 'the people we want in our group are women and non-men', then what they've done is include a non-binary category. If that's the case, that's an important thing and I fully support that. It's just they've done it clunkily and haphazardly.
"Ironically they've ended up highlighting a much wider problem in society, that we define women by being non-men."
Ms Brown said that the reaction on Twitter was a humorous way of mocking "how the world works" and the attitude that "if you're a woman, you're less than a man, that the male norm - everything else is a lack of that".
"But I don't think for a second they were saying that being a woman is being not-a-man," she said. "They were trying to include the non-binary."
Join our commenting forum
Join thought-provoking conversations, follow other Independent readers and see their replies