First-ever openly gay parliamentary candidate stands for election in Turkey
Baris Sulu, 37, is running for the left-wing People's Democratic Party party in Eskisehir region in next month's general election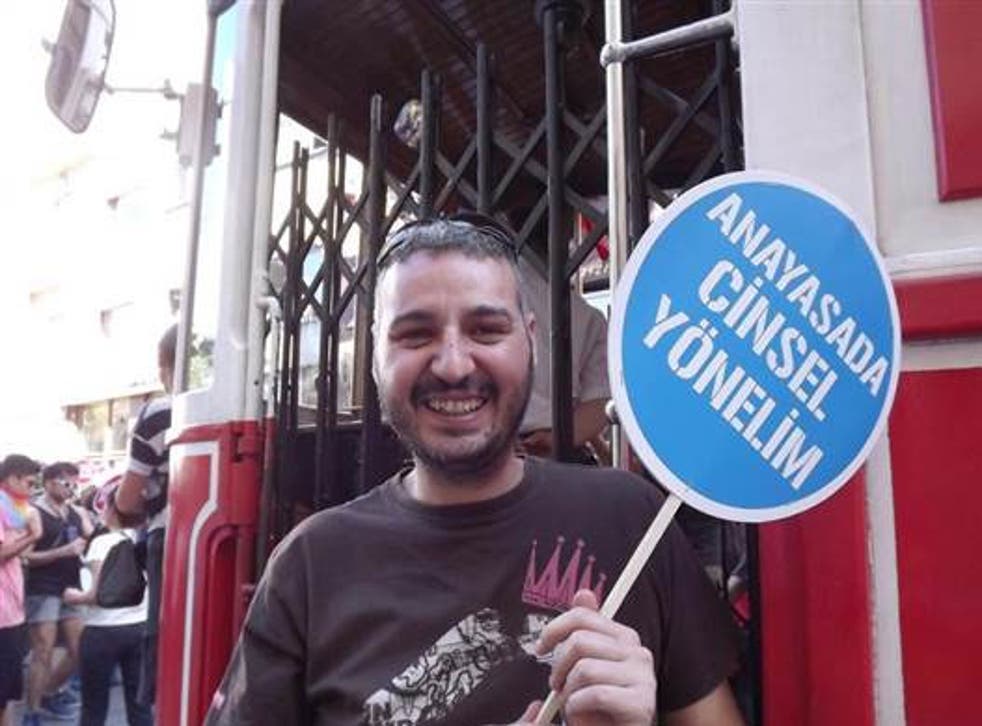 A man contesting Turkey's general election is thought to be the first openly gay candidate ever to run for the country's parliament.
Baris Sulu, 37, is the left-wing People's Democratic Party (HDP) candidate in the north-western Eskisehir electoral district, in the Grand National Assembly elections on 7 June.
Mr Sulu, who has campaigned for gay rights in Turkey for 17 years, is standing on a platform of promoting lesbian, gay, bisexual and transgender (LGBT) rights.
He becomes the first openly gay man to run for the Turkish parliament - in a country where homosexuality is legal, but where the rights of LGBT people are not protected by law and where they face widespread discrimination and intimidation.
Mr Sulu told the Anadolu news agency that he was standing against discrimination, and to encourage other gay people to do the same.
He said: "I am not a secret gay. I have got the biggest support from my family and boyfriend and my friends in the party have given me their opinions."
"My interest in politics started when I decided to fight," Mr Sulu added.
Inspirational quotes about LGBT rights

Show all 29
"The elections in four years will be utterly different. In the next elections, not just gay candidates will run but also lesbian or transgender candidates."
Mr Sulu' HDP party is liberal, left-wing and pro-Kurdish. It currently hold 29 of the 550 seats in the Turkish Parliament, which is dominated by the ruling Justice and Development Party (AKP) of President Reccep Tayyip Erdogan and Prime Minister Ahmet Davutoğlu.
Two transgender women, Deva Ozenen of the Anatolia Party in Izmir and Niler Albayrak for the main opposition Republican People's Party (CHP) in Istanbul, will also be standing in the election.
In 2011, Amnesty International called for the introduction of new laws to protect LGBT Turks from "the discrimination such people face from officials in health services, education, housing and the workplace".
Register for free to continue reading
Registration is a free and easy way to support our truly independent journalism
By registering, you will also enjoy limited access to Premium articles, exclusive newsletters, commenting, and virtual events with our leading journalists
Already have an account? sign in
Register for free to continue reading
Registration is a free and easy way to support our truly independent journalism
By registering, you will also enjoy limited access to Premium articles, exclusive newsletters, commenting, and virtual events with our leading journalists
Already have an account? sign in
Join our new commenting forum
Join thought-provoking conversations, follow other Independent readers and see their replies