Gay man nearly killed in 'homophobic' attack had gone out to make friends in new area
Carl Johnson, 25, had just moved to Rochdale, Greater Manchester, and went into local pub to meet new people before he was attacked on the street on his way home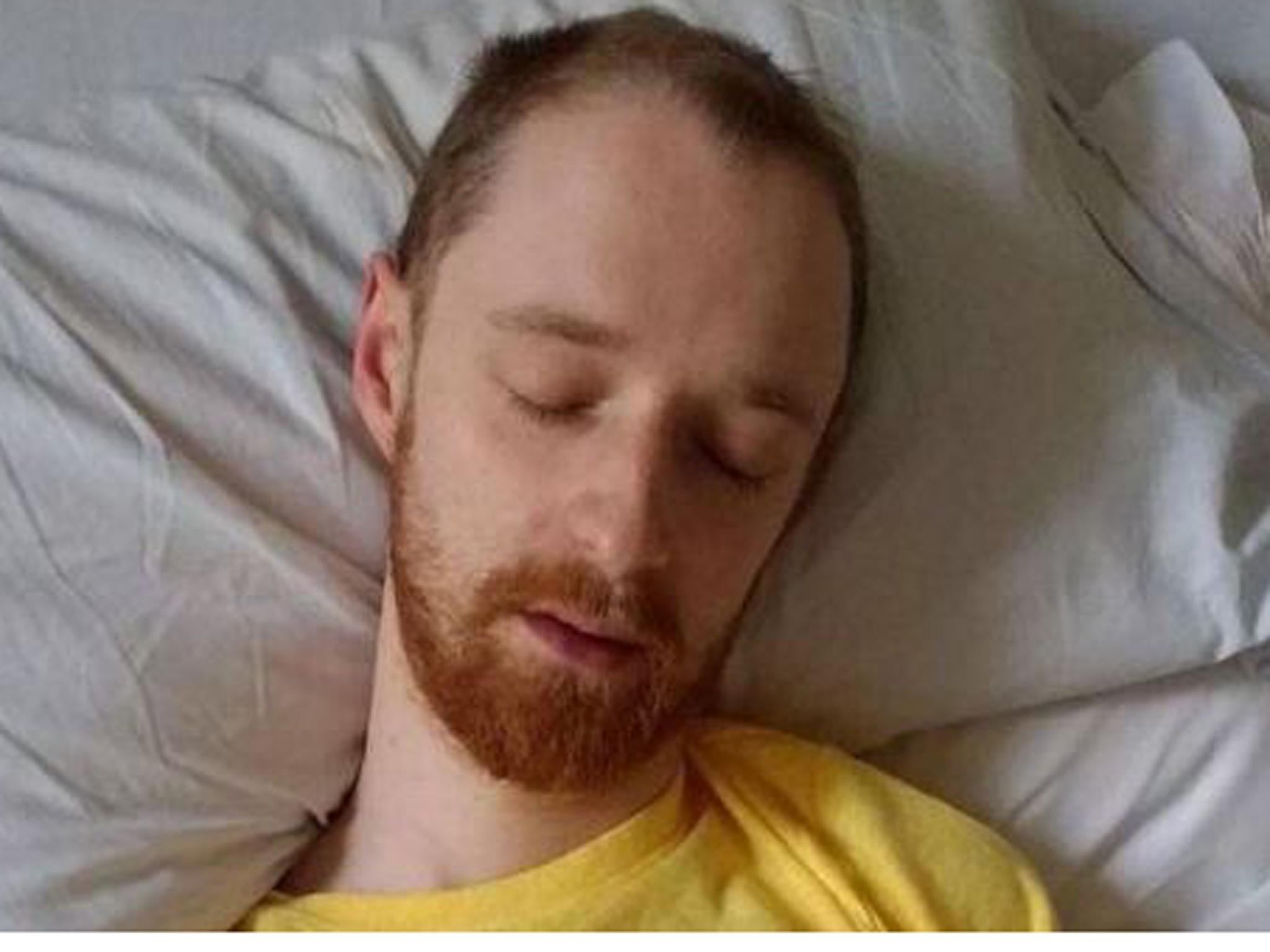 A gay man left for dead in a suspected hate crime was violently attacked as he lay "curled up in a ball" after he went to a pub in his new area to make friends, his family say.
Carl Johnson, 25, had moved to Rochdale, Greater Manchester, in recent weeks after getting a job there and on Saturday night went out and got chatting to a group of people in a bar in the city.
But when he walked home in the early hours of Sunday he was set upon by three men and a woman in a vicious and unprovoked attack where kicks and punches rained down on him.
Carl suffered a fractured skull and bleeding on the brain in the assault and his family say doctors said he was lucky he wasn't killed.
His brother Mark believes the attack was a hate crime, saying it was "obvious" his brother was gay because of his "mannerisms".
Carl remains in a brain injury unit in hospital, where he is slipping and out of consciousness, and faces up to six months in recovery.
His family are "distraught" and hope police will be able to identify the culprits and find any witnesses to the attack in Drake Street.
Carl had moved to Rochdale from the Salem area of Oldham, and had found work in a distribution centre.
On Saturday evening he rang his brother Mark and told him he wanted to go to the Rochdale Feel Good Festival, a series of free concerts there last weekend headlined by indie-rock band Razorlight.
Mark believes he went into the town centre to try and get tickets, but he went to a pub when he couldn't get a hold of any because he was keen to meet new people.
He told The Independent: "He had just moved to Rochdale and went out to make friends because he has none. He had met some people in the pub. Then outside he was attacked down the road."
They knocked him to the ground before punching him and kicking him as he lay defenceless. "He had to curl up into a ball," Mark said. "Had they hit him a bit harder they would have killed him.
"He's no fighter. A gust of wind would blow him over."
Paramedics found Carl at 1.50am after the attack on Drake Street and he was rushed to Royal Oldham Hospital after suffering injuries including a broken jaw, damaged ribs and a broken thumb.
But he was transferred to a specialist brain injury unit in Salford Royal Hospital after he was found to have also suffered a fractured skull and bleeding on the brain.
Mark said: "He's not doing great. He's coming in and out of concussion and has had to switch to a stronger painkiller."
He has spoken to police about the attack but could only give them a hazy account.
Mark believes Carl was targeted because he is homosexual. "He is obviously gay because of his mannerisms and the way he speaks," he said.
Carl's mother, Lynn Johnson, 52, is coming to terms with the violent assault on Carl. "When she got the news she found it difficult. She's distraught but she's made of strong stuff."
Mark has since started a Facebook campaign in a bid to help find any witnesses or any information that could help police find the culprits behind the attack.
"I'm in a desperate bid to get the people who did this into custody. I have a lot of people on Facebook from over the years. So it's been quite successful in getting profile.
"We're hoping on the goodwill and the humanity of people that something will come out of it."
Police are examining CCTV footage recorded in Drake Street at the time.
Anyone with information is asked to call police on 101, quoting incident number 272 of August 13 - or Crimestoppers, anonymously, on 0800 555 111.
Join our commenting forum
Join thought-provoking conversations, follow other Independent readers and see their replies