Schools unions back new initiative to tackle teacher workload
The launch of the 14-member taskforce comes only months after teaching staff in England accepted a 6.5% pay rise.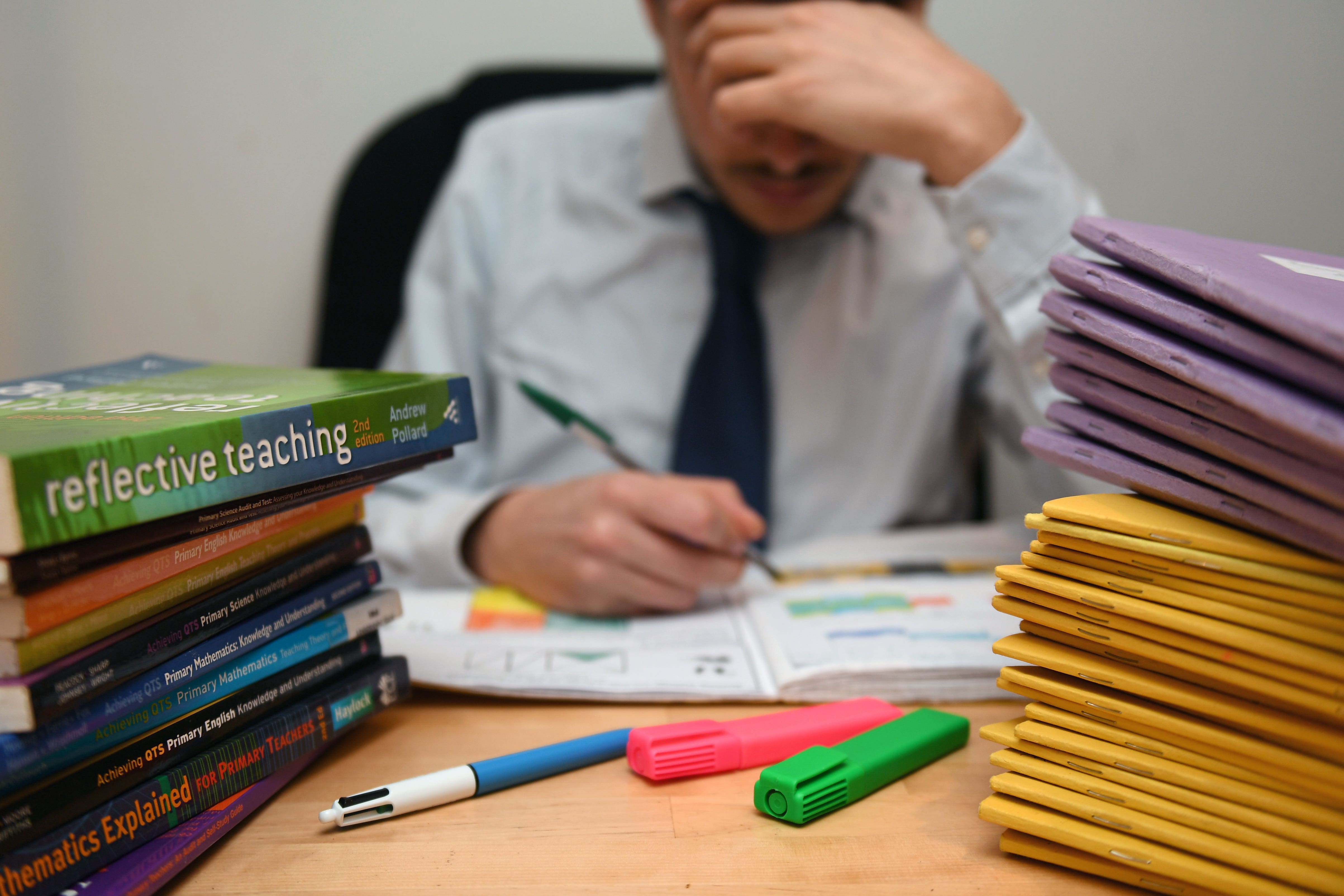 Trade unions have welcomed the creation of a new Government taskforce aimed at easing the workload on under-pressure teachers.
The move comes amid long-standing concerns about teacher recruitment and retention, with ministers ultimately hoping to cut working hours for teachers and school leaders by five hours a week over the next three years.
The launch of the 14-member taskforce comes only months after teaching staff in England accepted a 6.5% pay rise, bringing an end to walkouts.
Members of the new body include representatives from the four main teaching unions, as well as teachers, academics and experts.
The first meeting will take place later this week.
Schools minister Nick Gibb said: "We've seen rising schools standards over the last decade and that wouldn't be possible without the work of great teachers.
"We do, however, continue to hear the concerns of teachers and school leaders about workload, which is why we want to build on the past successes in reducing workloads and continue to remove additional burdens, so that teachers can focus on what they do best: teach."
The Department for Education said that school leaders would also receive support to implement more flexible working practices.
Trade unions welcomed the new taskforce, but said the Government needed to be willing to follow through.
Geoff Barton, general secretary of the Association of School and College Leaders, said his union was glad to be represented on the taskforce.
He added: "However, we remain sceptical about whether there is the will in government to take some of the steps that are required to produce systemic change.
"High levels of workload are driven by the underfunding of the education system, which leaves teachers and leaders doing more work with fewer resources, and an accountability system of inspections and performance tables which is excessive and punitive.
"In order to genuinely tackle workload there will need to be some readiness on the part of the Government to accept and take action to address these problems."
He said it was impossible to "continue with a situation in which recruitment targets for trainee teachers are constantly missed and where many of the people who join the profession then leave early in their careers".
Paul Whiteman, general secretary of the National Association of Head Teachers, said: "Our dispute with government this year was about more than money. It was also about intolerable workload and inspection pressures."
He said the taskforce was an "important step", but that it needed to result in "tangible change".