Girls wearing shorts underneath school skirts to prevent sexual harassment, warn charities
Experts say Britain's schools are at 'breaking point' when it comes to sexual assault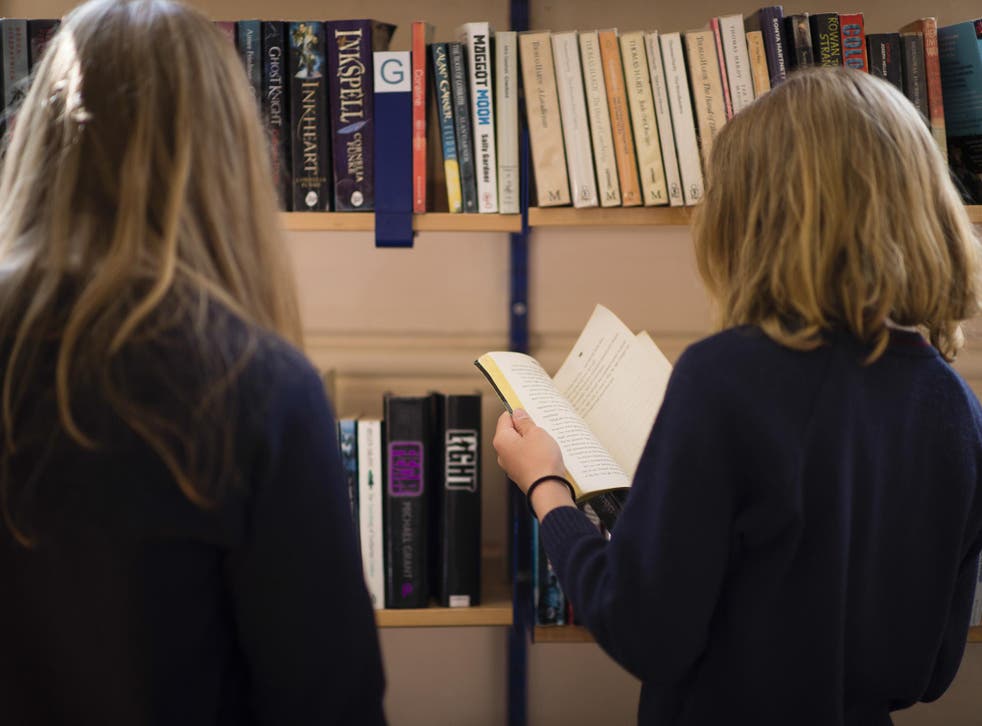 Schoolgirls as young as 12 wear shorts underneath uniform skirts to prevent boys from groping them and exposing their underwear, a committee of MPs has heard, as experts warned the sexual harassment epidemic has reached "breaking point".
Researchers from a range of charities and campaign groups urged the Women and Equalities Committee to act decisively to change a culture of sexual harassment that has become "normalised" in UK schools and increased through children's ready access to hardcore pornography.
Politicians were told of boys lifting up girls' skirts in the playground, touching them inappropriately, and about the measures female students take to avoid public humiliation and abuse.
Durham University's Dr Fiona Vera-Gray, whose research has centred on sexual violence against women, presented her findings to the committee.
She told The Independent: "We are at breaking point with this; there is a massive problem with sexual attacks on school property as well as a wider attitudinal problem that must be addressed.
"This is absolutely not meant to provoke a moral panic, but we are seeing something new here, with boys attempting to prove their masculinity to their peers by treating girls in an overtly inappropriate way and making derogatory comments."
The committee heard victim blaming resulted in more girls than boys being told to change their behaviour and attitude by school authorities, according to BBC News.
Data released by UK police forces in September last year revealed 5,500 sexual offences were recorded in schools over the past three years, including 600 rapes.
Dr Vera-Gray continued: "These children are digital natives, and gone are the days when there was a stark division between how they acted at home and their behaviour at school.
"There is no single solution to this problem, but it is crucial that we act now, taking a 'whole school' approach and using a variety of tools to get the message over to young people that this is not ok."
The findings will form part of an ongoing investigation into the extent of sexual harassment and violence in schools in England.
UK news in pictures

Show all 50
Sophie Bennett from campaign group UK Feminista, informed MPs her organisation "had heard from girls who tell us you don't leave school as a girl without being called a slut, that to wear shorts under your skirt to prevent boys revealing your underwear in the playground is just normal behaviour".
She later told The Independent: "Tackling sexism should be a core and compulsory part of Initial Teacher Training. We should be equipping teachers with the tools and confidence to challenge sexism in the classroom.
"We need to the challenge the harmful attitudes that underpin sexual harassment, not just equip girls to deal with it."
Other experts said they had witnessed some schools telling girls to "just wear trousers" to alleviate the problem and prevent groping.
Jo Sharpen, policy manager at Against Violence and Abuse, claimed internet porn had adversely affected schoolboys' attitude to their female counterparts.
She said: "Young people...are looking to things like porn to get advice, that education, and it gives such unrealistic and harmful attitudes about gender, sex and consent."
A 2010 YouGov poll of 16-18 year olds found 29 per cent of girls experienced unwanted sexual touching at school and a further 71 per cent said they heard sexual name-calling towards girls every day.
Join our new commenting forum
Join thought-provoking conversations, follow other Independent readers and see their replies