Government will focus on young people 'once we've fixed the economy'
Culture Secretary Lucy Frazer said the Prime Minister cares about education and opportunity and the public will hear more about this.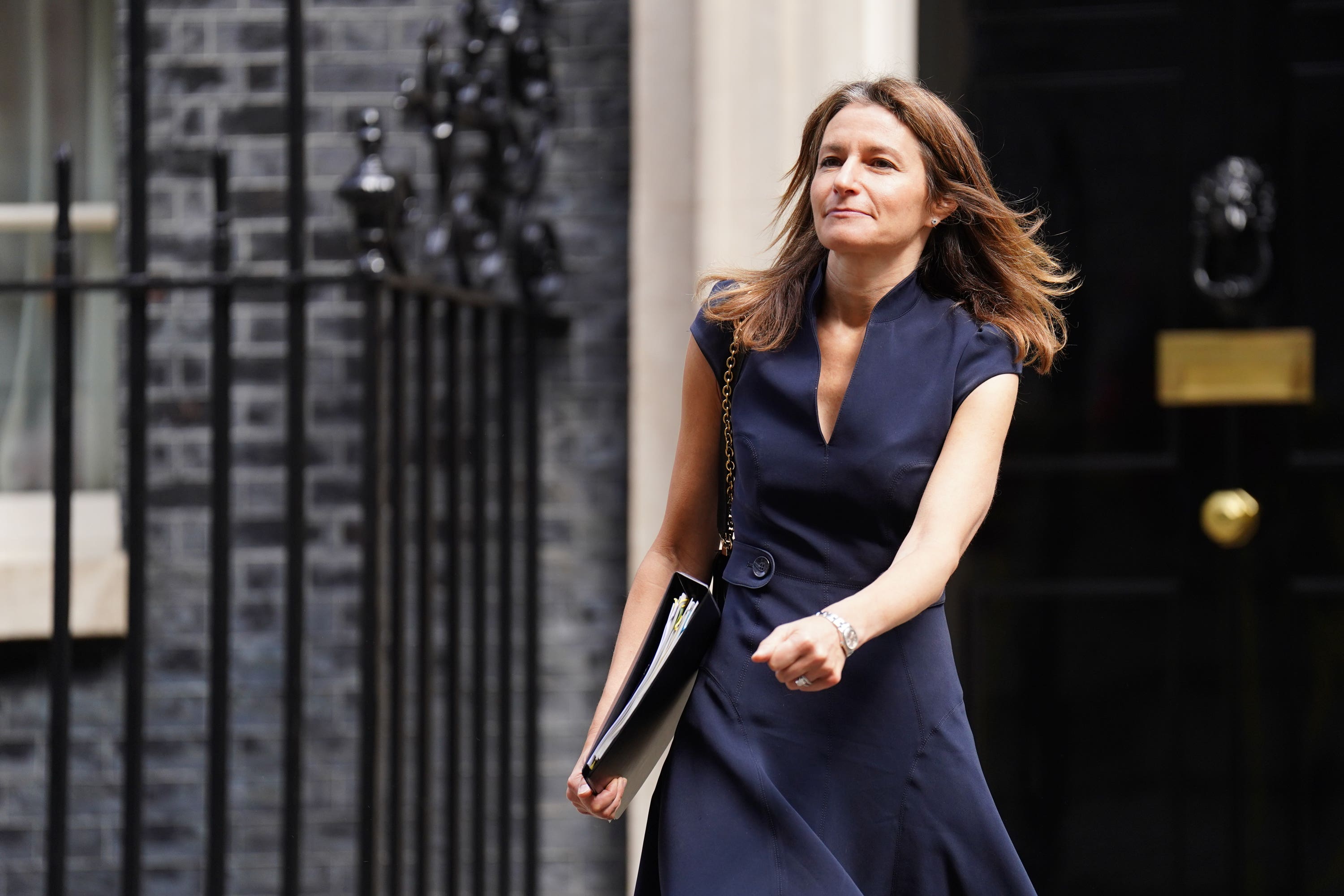 The Government will focus more on opportunities for young people "once we've hopefully fixed the economy", the Culture Secretary has said.
Lucy Frazer set out her vision to unlock young people's potential in a speech at the Onward think tank on Wednesday, saying: "Everywhere in the country young people should have someone to talk to, something to do and somewhere to go."
When it was put to her that continuity of funding is crucial for youth charities, she conceded that the Government is "very constrained" by election cycles.
"We have Government Spending Reviews that fit into those election cycles, and we ain't going to change that very quickly."
Ms Frazer continued: "But I think what is important is if, as a Government, we message what is important to us as a Government.
"Because I think saying what matters can harness action or people following through as a result of people knowing what Government cares about and where it's going to invest its energy if it isn't an immediate announcement of money."
The Cabinet minister pointed to Prime Minister Rishi Sunak's speech at the beginning of the year in which he set out his five priorities for the country.
"If you actually read the speech, he talks about education and opportunity, so these are things that haven't yet permeated through the waves," she said.
"But once we've hopefully fixed the economy, and are on the right track, I think you'll hear more about it as a Government as a whole."
The Secretary of State for Culture, Media and Sport said that although youth does not appear in her title, it is an important part of her work as she seeks to make it a "strand across my department".
She spoke of the importance of all children having access to mentors and role models, as well as "something they can belong to", such as a sports team or a youth group.
Social connections and feelings of belonging are key to social mobility, she said.
"These should not just be the preserve of the kids of pushy parents or tiger mums. They should be available for every person everywhere."