Greggs launches their own version of a 'cronut', the Greggsnut
Bakers say the launch is 'the most exciting thing since the birth of the sausage roll'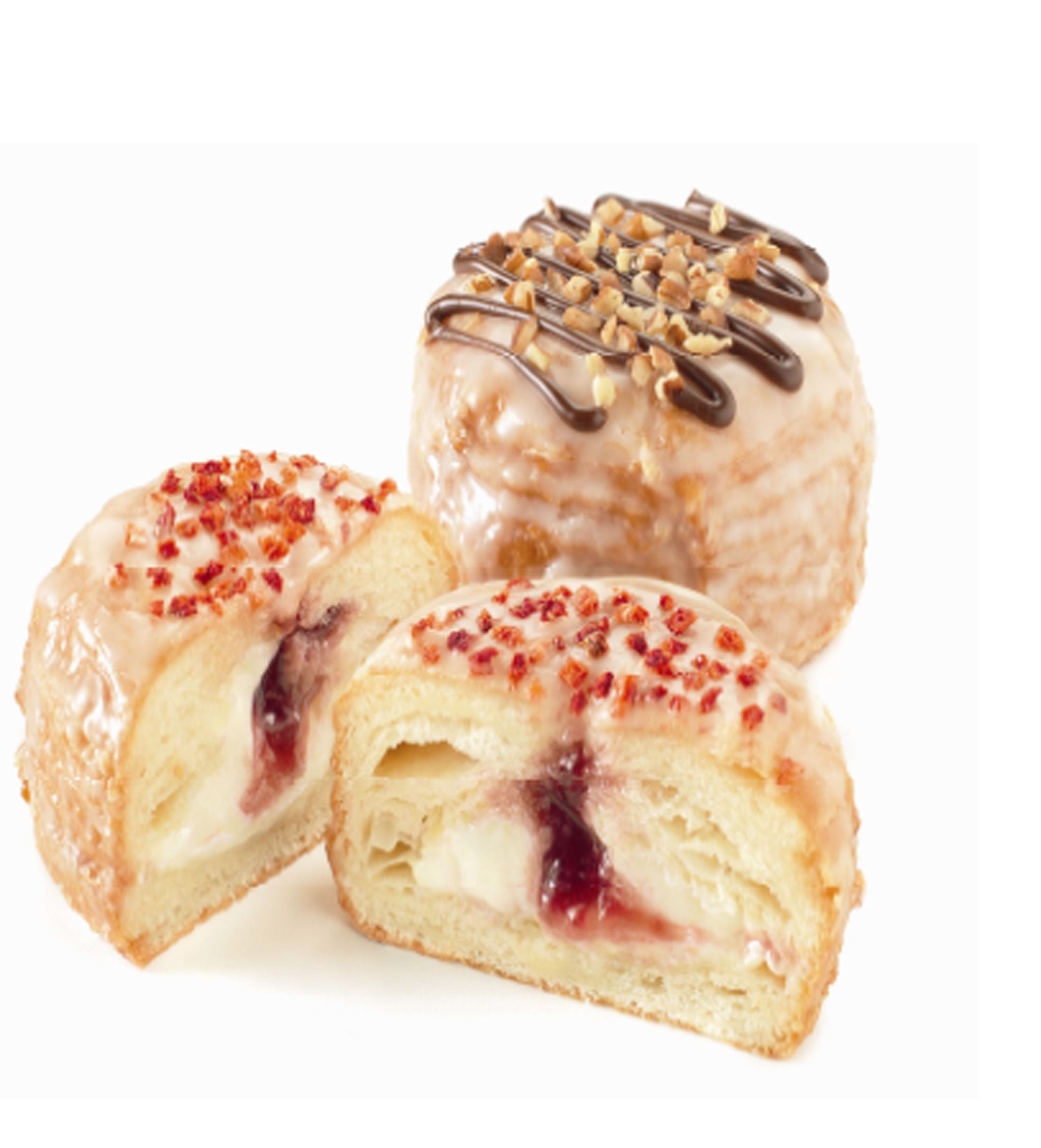 Greggs are launching their own version of the 'cronut', the croissant-doughnut hybrid that took New York's bakers and bellies by storm.
The soft buttery treat that melts upon the tongue in sweet pastry flakes has already crossed the pond to one London establishment, with Rinkoff Bakery in London sellling a version of the Cronut - called the CroDough.
Now Greggs are keen to get in on the pastry portmanteau, with the not so delicately named 'Greggsnut'.
For £1, Londoners will be able to purchase the 'Greggsnut' in two flavours, summer berry & crème and caramel and pecan.
The Dominique Ansel Bakery in New York were first to trademark the 'Cronut' name and recipe, saying the the treat was not simply created by frying croissant dough, but by 'laminating' the mixture to make it extra flaky.
'Laminating' describes the process of making pastry by alternating layers of dough and butter and is already used in puff pastry for example.
With the cronut native only to New York, Heidi Klum reportedly hired a private jet to fly her cronuts home and the Dominique Ansel bakery has a two-Cronut-per-person limit on in-store purchases.
Greggs are keen that their upmarket creation will be similarly received, describing the launch as "the most exciting thing since the birth of the sausage roll."
They added: "We are hoping the combination of a Greggs own layered pastry shaped into a doughnut captures the taste buds of London."
Join our commenting forum
Join thought-provoking conversations, follow other Independent readers and see their replies