Grenfell Tower fire: Labour MP David Lammy searching for 'dear friend' Khadija Saye missing in the blaze
The Tottenham MP said: 'If you have any information about Khadija Saye please contact me. She is our dear friend, a beautiful soul and emerging artist'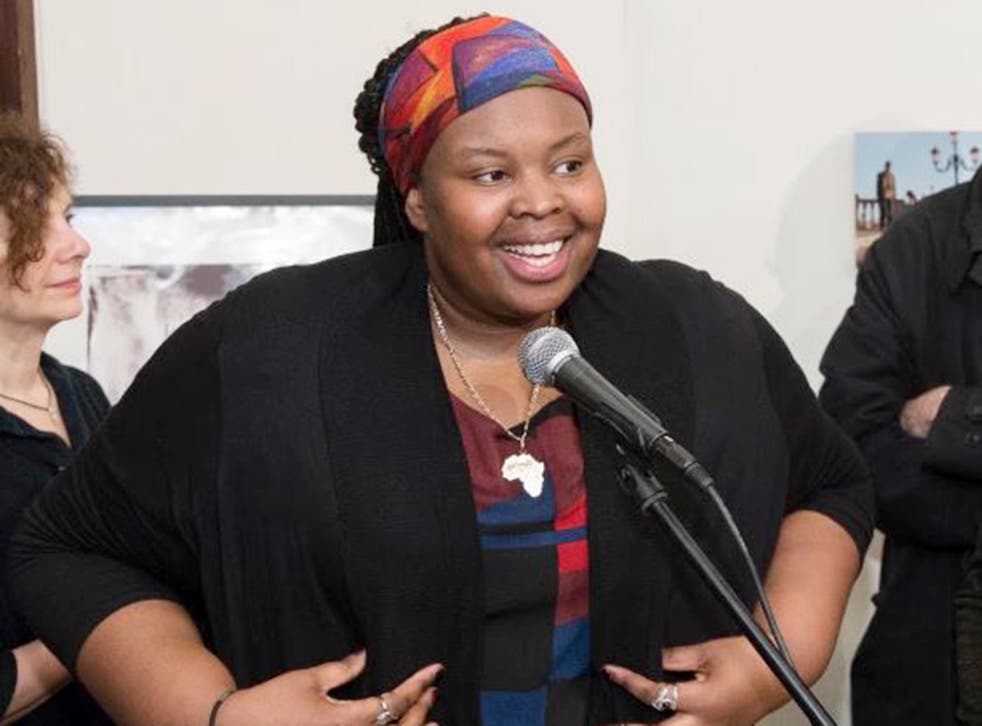 A "dear friend" of the Labour MP David Lammy is one of those unaccounted for following a fire that engulfed a tower block in London.
24-year-old photographer Khadija Saye – a mentee of the Tottenham MP's wife, who is an artist – was last heard from at 4am, shortly after the fire broke out.
Ms Saye lived on the 20th floor of the Grenfell Tower block in north Kensington with her mother, Mary Mendy.
On Twitter, Mr Lammy said: "If you have any information about Khadija Saye please contact me. She is our dear friend, a beautiful soul and emerging artist.
Mr Lammy's wife, Nicola Green continued: "Looking for our dear friend Khadija Saye who lives on the 20th floor of Grenfell Tower on fire this morning – she always wears this African necklace."
International Curators Forum, a non-profit organisation where Ms Saye is believed to work, added: "We are seeking any information on the whereabouts of our dear friend."
Mr Lammy's plea for information came after hundreds of firefighters were sent to the 24-storey Grenfell Tower in north Kensington, as large plumes of smoke billowed above the capital. The blaze broke out in the early hours of Wednesday morning.
Witnesses spoke of "terrifying" scenes, with some residents suggesting they heard no alarm go off when the fire began. At least 30 people have been taken to five hospitals while authorities announced that six people were killed in the tragedy.
Downing street said the Prime Minister is "deeply saddened" by the loss of life in Grenfell Tower and is being kept constantly updated on the situation. "She has asked for a cross-Government meeting at the Civil Contingencies Secretariat to take place at 4pm to co-ordinate the response and ensure the Government is ready to assist the emergency services and local authorities as necessary.
"The PM's thoughts are with all of those affected by this terrible incident and the emergency services, who are working tirelessly in very difficult circumstances."
Join our new commenting forum
Join thought-provoking conversations, follow other Independent readers and see their replies